Crude could crush Powell's inflation agenda
January 26th, 2020
We have been a bit jammed at INK Research with new projects this year including the launch of INK Ultra Money and some upcoming news on the INK Canadian Insider Index which we hope to announce shortly. Because of the workload backlog, we have had to squeeze two newsletters into one today. As it turns out, just about anything we would have written about last week would be eclipsed in any event with developments regarding the Wuhan coronavirus this weekend.
While a jump in infections was envisioned by many market participants, the images and news of rising deaths have sent investosr running for cash and bonds in early Monday morning Asian trading. As of writing, there are 81 confirmed deaths related to the virus and the toll is expected to rise. At this point, investors are looking at the growth in the absolute death toll. Putting it into perhaps a calmer perspective may come later should the rate of fatalities start to slow down. For example, in the 2017-18 flu season, the CDC estimates that 61,000 Americans died from the flu. So far, no American has succumbed to the Wuhan virus. Nevertheless, investors are starting to price in the risk that the global economy could soon start to slow down noticeably.
Crude was already weakening in January which was helping to weigh on inflation expectations. 10-year US government breakeven yields which are a gauge of expected inflation have been falling over the past few weeks and are now back to 1.68%, the lowest since early December. This will present Jerome Powell with a major test when the Fed meets this week.
Inflation expectations are moving in the wrong direction so far this year
If crude oil tumbles out of bed, it could potentially set off a chain of events that infect markets with fears of deflation. That is exactly the opposite of the Powell agenda which is to lift inflation sustainably to the Fed's 2%. We suspect the pressure will be on the Fed to act aggressively as the S&P 500 falls along with commodity prices. Whether the Fed can rise to the challenge remains to be seen. We have no doubt that the White House will be watching the Fed's moves as intently as investors will be in the coming days.
In terms of Canadian mid-cap stocks, we continue to believe much will depend on the direction of inflation expectations. It is an issue we discussed at some length in this month's Top Gold Report in the context of potential winners and losers in the gold mining space depending on whether investors face an inflationary or deflationary environment. Generally, we expect low-cost gold producers to be favoured should inflation move higher. In terms of the broad North American market, Canadian mid-caps should do well if inflation moves up from here. However, we are clearly not there yet.
Given events out of China, we are not surprised to see that two out the three biggest INK CIN Index losers last week were oil & gas names. In contrast, the top gainers were all gold stocks.
| | |
| --- | --- |
| Top 3 Gainers Last Week | Top 3 Losers Last Week |

Returns are as of the last trading day of the previous week.
Featured Clip
Three reasons for contrarians to consider Aecon Group
Even if the bears are right about the global economy, it is a pretty good bet that policymakers will respond with more infrastructure spending. That could eventually benefit Aecon Group (ARE) which failed at a breakout attempt last year. In this Ultra Money Free video, INK Research takes a quick look at some positive signals that might appeal to contrarians.
Insider of the Week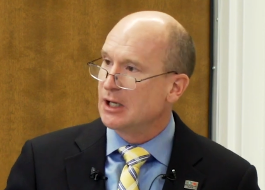 Darren Gee, President and CEO of Peyto Exploration & Development (PEY)
In his January newsletter to shareholders, Mr. Gee described an improving picture for Canadian natural gas due to better forward pricing for AECO natural gas and Canadian storage levels that Peyto believes are well below average. Investors may want to consider these factors in light of the volatility seen in NYMEX US natural gas prices over the past week. We discussed Peyto & Mr. Gee's comments in our January 16th Morning Report.
INK Canadian Insider Index
1 Year Total Return Performance




Historical Performance

Annualized Total Return as of January 24, 2020 04:49 pm

| | |
| --- | --- |
| 1 Year | 12.59% |
| 3 Years | 2.02% |
| 5 Years | 5.21% |
| 10 Years | 8.09% |
To start receiving a PDF version of this newsletter by email select it in your
alert settings
. If you do not have an account, join us
here
.