Monetary policy winds change direction to favour Canadian stocks
February 19th, 2019
In the opening weeks of the year of the pig, a gun-shy Federal Reserve in no hurry to hike rates and loose Chinese monetary policy have provided the Canadian market with good fortune. With US economic data hitting some speed bumps last week in the form of disappointing retail sales and rising jobless claims, we expect it will be a few months at the earliest before Fed officials have the confidence to start musing about rate hikes again. While stumbling US data is a potential headwind for Canadian stocks, we are maintaining our positive outlook on the back of bullish insider sentiment indicators in Canada and an improving trend seen in US indicators for economically-sensitive sectors (See Feb. 13th US Market Report Will the old school sectors finally shine again?).
In terms of Canadian insider sentiment, the INK Indicator, which tracks the number of stocks with key insider buying versus those with selling, remains in a bullish pattern, closing last week at 181%. That means there is a healthy ratio of 1.8 stocks with key insider buying for every one with selling. Bullish behaviour among oil patch insiders is helping to support overall sentiment. On balance, we believe the oil patch is poised to assume Canadian market leadership over marijuana stocks where insider sentiment remains bullish but nearing exhaustion.
Meanwhile, the resilient rally in mid-cap Canadian stocks off the Christmas Eve lows now seems to have the wind at its back. Over the past month, the mid-cap oriented INK Canadian Insider (CIN) Index (+5.0%) has regained its leadership over large-cap stocks as tracked by the S&P/TSX 60 Index (+4.5%). The outperformance of the INK CIN Index signals that investors are preferring global-economy-sensitive mid and small-cap stocks to the perceived relative safety of more liquid, bigger names. The INK CIN Index benefited from its oil patch exposure last week with all three top leaders coming from the Energy sector (see below).
A number of factors could help explain the bullish turn in our indicators. The first one that comes to mind is the idea that US short-term rates remain low enough to support commodity price inflation, if not asset market inflation generally. The Fed's interest rate reversal has been a nice New Year's gift for Canadian stocks. Secondly, investors may have become too gloomy about Chinese growth. While US exports represent a significant portion of the Chinese economy, they are, by our estimates, less than 4%. Moreover, China has been taking monetary policy measures to stimulate its economy which investors may be overlooking. Indeed, on Friday, Reuters reported that Chinese banks set a new lending record for the month of January, issuing US$477 billion worth in new loans. At the very least, that news should lower some of the short-term downside risk associated with Chinese and global growth.
Recent moves by central banks are also giving gold stock investors something to cheer about. In the wake of the massive monetary stimulus injected into the global financial system after 2008, it is becoming obvious that central bankers are using trial and error to determine what level of administered interest rates is now appropriate. Such uncertainty is likely to continue to support the case for gold as a policy hedge for quite some time.
| | |
| --- | --- |
| Top 3 Gainers Last Week | Top 3 Losers Last Week |

Returns are as of the last trading day of the previous week.
Featured Clip
 Rubino: the pot legalization tide has turned in the United States.
In his February 11th Howe Street interview, John Rubino lands firmly in the camp with those who think legalization is not that far off in the United States. While the consensus seems to believe that will benefit Canadian growers, he identifies a key risk:
Large corporations will end up controlling things
Big pharma is at risk
They could find a way to dominate the marijuana industry
He also believes socialism is gaining popularity in the United States, but Trump could still win a second term.
Insider of the Week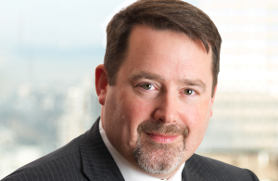 Alex Pourbaix
When Cenovus Energy (Sunny; CVE) reported Q4 results last week, CEO Alex Pourbaix raised more than just a few eyebrows in the oil patch when he announced that the company would be boosting its oil-by-rail capacity. The surprising move comes after the CEO supported the move by the Alberta government to impose crude production cuts on large producers. Critics of the policy complained that the move would erode oil-by-rail economics. However, the Cenovus CEO seems to be anticipating that the oil-by-rail will continue to part of the distribution mix in the Canadian oil patch for some time to come.
Investors like what they are hearing. Since Mr. Pourbaix spent almost $1 million buying company stock on December 20th of last year, Cenovus is up 27% compared to 17% for the broad sector. A little more than half of that outperformance has taken place since Q4 results were released.
The commitment by the CEO in terms of buying and holdings (he owns 617,531 shares) along with other insiders helped the stock grab the number three spot in our February Energy Top 30 stock report (Click here for Canadian Insider Club link).
INK Edge outlook ranking categories (Sunny, Mostly Sunny, Mixed, Cloudy, Rainy) are designed to identify groups of stocks that have the potential to out- or under-perform the market. However, any individual stock could surprise on the up or downside. As such, outlook categories are not meant to be stock-specific recommendations. For background on our INK Edge outlook, please visit our FAQ #5 at INKResearch.com.
INK Canadian Insider Index
1 Year Total Return Performance




Historical Performance

Annualized Total Return as of February 19, 2019 04:49 pm

| | |
| --- | --- |
| 1 Year | -7.96% |
| 3 Years | 8.28% |
| 5 Years | 4.27% |
| 10 Years | 13.26% |
To start receiving a PDF version of this newsletter by email select it in your
alert settings
. If you do not have an account, join us
here
.