Will fiscal spending eclipse the influence of monetary policy on growth?
July 15th, 2019
As large-cap US benchmarks make new highs, the global-growth sensitive INK Canadian Insider (CIN) Index remains 15% off its all-time high of 1319.43 set on June 13th of last year. Fed tightening and the China-US trade war has weighed heavily on the mid-cap oriented index, but has the tide turned? The INK CIN has been outperforming the large-cap S&P/TSX 60 Index on a one-month basis for the past month. That is typically a sign that investors are starting to favour exposure to global growth names.
One does not have to go searching too far to hear talk in the market about a possible German and US recession. And of course, there is never any shortage of commentators willing to write China off as an economic basket case. However, the bearish growth case on China took a hit over the weekend with the release of June data that showed retail sales rising 9.8% on an annual basis. More encouraging signs for the globally bullish case are seen in the iShares MSCI Emerging Markets Index ETF (EEM) which is in an uptrend, but like the INK CIN Index, remains off its recent highs. As we wrote last week, we believe the global growth case will likely depend on Europe turning to fiscal spending to replace the worn-out policies of negative interest rates and quantitative easing.
Higher global growth may depend on a European
pivot to more fiscal spending
Meanwhile, in what could be a warning sign for high flying stock markets, cryptocurrencies appear to have stalled. That suggests central bank liquidity may still be receding in wake of the Fed's tightening last year.
Given these conflicting signs in the market, we will be keeping a close eye on small-cap oil & gas stocks. As we explained in our July INK Edge Top 30 Energy stock report, small-cap Energy stocks have been lagging in the recent sector recovery. However, they may react strongly to the upside should whiffs of global growth start to gust out of Europe.
| | |
| --- | --- |
| Top 3 Gainers Last Week | Top 3 Losers Last Week |

Returns are as of the last trading day of the previous week.
Featured Clip
In the early days of our YouTube channel, one of the most popular videos has been our report on Burcon NutraScience (BU) where insiders have been exercising rights and holding onto shares acquired. Burcon recently announced a joint venture for a $65 million pea-protein and canola-protein production facility in Western Canada that hopes to capitalize on changing consumer tastes for meat alternatives
Disclosure: one or more INK employees owns shares in BU.
Insider of the Week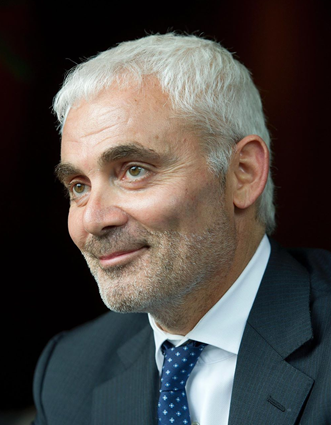 Leagold Mining Chairman Frank Giustra
Frank Giustra has been buying recently at Leagold Mining (LMC) which owns the Los Filos mine complex in Mexico. Since mid-June, Mr. Giustra has spent $1.5 million picking up shares in the public market. As we wrote in our July 12th morning report, he seem to be betting that investors will eventually appreciate the potential leverage Leagold could offer to a firm gold price.
INK Canadian Insider Index
1 Year Total Return Performance




Historical Performance

Annualized Total Return as of July 15, 2019 04:49 pm

| | |
| --- | --- |
| 1 Year | -12.41% |
| 3 Years | 2.81% |
| 5 Years | 2.12% |
| 10 Years | 10.55% |
To start receiving a PDF version of this newsletter by email select it in your
alert settings
. If you do not have an account, join us
here
.