Where a V-shaped recovery is taking place in Canada
July 3rd, 2020
The D-economy hit back last week as investors started to have second thoughts about the US recovery. The INK Canadian Insider (CIN) Index gave up ground last week, falling 2.6%. Ironically, it was the Federal Reserve that threw a cold bucket of ice on the rally Friday after it announced the results of its 2020 stress tests on banks. Big banks will not be allowed to buy back their shares in the near future, and their dividend payments will be capped.
It was not just the restrictions that sent investors scrambling to take money off the table. The Fed put also forward a very cautious tone in the report towards the recovery. They are not yet ready to signal a V-shaped recovery. In a Real Vision Daily Briefing on Friday, Ash Bennington and Ed Harrison reviewed the Fed stress test and, reading between the lines, they made the case that the Fed is worried. For more on their take, watch the briefing for free on INK Ultra Money.
Nevertheless, investors soon forgot about the Fed's dreary outlook, preferring Thursday to celebrate an out-of-date jobs report based on early June data which came in better than expected. Investors also dismissed poor jobless claims numbers which were more recent than the jobs report.
There is also chatter on some websites that the current outbreak of COVID-19 in the US is being overhyped by the media. While we too wish this pandemic were fading away, it is not. The reality on the ground in the United States is discouraging. The Atlantic is tracking hospitalizations, and they are increasing, not even counting Florida. Hospitalizations matter because many people dread the thought of going to a hospital and will reduce their activities to avoid catching COVID-19. That implies a slower economy until the virus is back in retreat.
Rightly or wrongly, investors were not concerned about the coronavirus and were still thinking about a V-shaped recovery. While we are skeptical that the North American economy will experience a V-shaped recovery, Canada's Venture market appears to be succeeding with that letter of the alphabet. The S&P/TSX Venture Index jumped 7.4% in the first half of the year.

Canada's junior stocks are in a bull market
Money is clearly moving into the sector, pushing up valuations. In fact, since May 8th, two INK morning report stocks, Galway Metals (GWM) and Pure Gold Mining (PGM), have already seen their price double.
With the junior market being so strong, financings are finally getting done in the junior space. While most of the newly-raised money heads into the ground for exploration, some of it inevitably will find its way into stock promotion campaigns. It is always a good idea to read the fine print of any free newsletter touting a stock to see if the newsletter writer is being paid for coverage. Importantly, high-risk oriented investors considering placing money into a junior speculative play that is being promoted should look to see the amount of officer and director ownership and if any of them have been buying recently. If ownership is low and insider buying is nowhere to be seen, maybe consider another candidate.
At INK, we do not accept payments for stock coverage, and we will let the insiders guide us towards more opportunity. While insider buying has tapered, our Venture Index remains in a bullish pattern for those risk-tolerant investors with a 12-month time horizon. Moreover, we could see insider buying pick up again if there is a cooling-off period for the juniors at some point this summer. That remains a significant possibility, so we will keep a bit of dry powder ready in order to take advantage of any low-volume selloffs which often happen in the junior market during July and August. If you are not already a Canadian Insider Club Ultra member, join us today for access to our morning report every trading day, plus a lot more research and features including access to INK Ultra Money videos from Real Vision.
| | |
| --- | --- |
| Top 3 Gainers Last Week | Top 3 Losers Last Week |

Returns are as of the last trading day of the previous week.
Featured Clip
Insider of the Week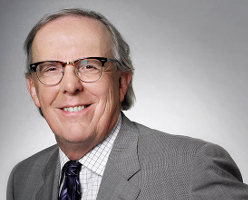 John Brussa, Independent Chairman of the Board of Crew Energy (CR)
Mr. Brussa is a well-known figure in the Canadian oil patch and an insider at a number of junior companies including Crew Energy which we featured in our June 30th morning report to highlight recent insider buying. Mr. Brussa was one of the insiders picking up shares, buying as recently as June 25th.
INK Canadian Insider Index
1 Year Total Return Performance




Historical Performance

Annualized Total Return as of July 3, 2020 04:49 pm

| | |
| --- | --- |
| 1 Year | -12.30% |
| 3 Years | -4.46% |
| 5 Years | -0.21% |
| 10 Years | 6.27% |
To start receiving a PDF version of this newsletter by email select it in your
alert settings
. If you do not have an account, join us
here
.