We are not running out of energy
October 17th, 2021
The oil patch continues to grab the spotlight on the INK platform. We featured stocks from the Canadian oil patch three times last week in our morning reports available on both INK Research and Canadian Insider. Members with full INK Ultra Money access can also get copies of the reports under each video preview which we publish Monday to Friday mornings. In each case, we noted that insiders were buying the rally. That is important as typically insiders love to sell a rally. When they are still buying, it suggests the market has generally yet to fully price in opportunities. Of course, there has been some profit-taking in the sector, a development that is expected given the broad sector, as tracked by the S&/TSX Capped Energy Index, is up 133% over the past year.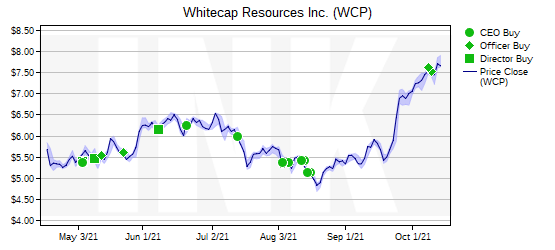 Whitecap Resources insiders continue to buy (click for video)
Moreover, not all opportunities are created equal in the oil patch, and that is why we continue to favour stock selection over passive Index exposure. For those who have remained on the oil patch sidelines and are still looking for stock ideas in the oil patch, watch for our October Top 40 Stock Report that we will be publishing early this week as we expect it will have a number of names in it again from the oil patch.
Is growth in trouble?
Real Vision tackled the question about the outlook for economic growth on Thursday in an interview with Teddy Vallee, CIO and founder of Pervalle Global. Teddy remains upbeat on the outlook for growth. So much so, it appears it may turn out to be a bit of risk for cryptocurrencies, a group that he still likes despite the possible interest rate headwinds in the months ahead.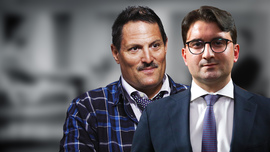 Bullish on crypto but there is a wall of worry
Meanwhile, back in China, things are complicated. Fortunately, Real Vision brought in an expert on October 13th to provide us with a useful framework to monitor the developments in the months and years ahead. Michael Pettis, senior fellow at the Carnegie-Tsinghua Center, does not pull any punches on the choices ahead for Chinese policymakers. However, devaluing the currency is probably not one of them.
On October 11th, Emil Kalinowski, host of Eurodollar University, looked at credit risks facing the major industrial economies and Canada came out in the top spot (and not in a good way). That made the video a shoo-in for video of the week.
INK 3.0
We are working on putting the infrastructure in place to launch our first feature of INK 3.0 in the New Year. As reported on October 3rd on INK and Canadian Insider, our first area of focus is in the NFT area. Any announcements with respect to INK 3.0 and our community coin will first be made via INK Chat.
| | |
| --- | --- |
| Top 3 Gainers Last Week | Top 3 Losers Last Week |

Returns are as of the last trading day of the previous week.
Featured Clip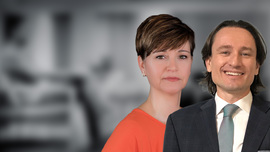 Canada looks vulnerable
Is a global systemic banking crisis looming? Emil Kalinowski, host of Eurodollar University, provides colour on several countries that have tripped the financial crisis circuit. Using BIS data and his own research, Kalinowski explains why a massive deleveraging campaign in countries' private debt sectors is needed to avoid a "Fourth Turning" era of destruction in the global economy. Despite crisis indicators arising in several highly stable and developed countries, the BIS data provides a starting point to outline the warning signs of when global household sectors and debt servicing ratios go haywire. Interviewed by Maggie Lake on October 4, 2021.
Insider of the Week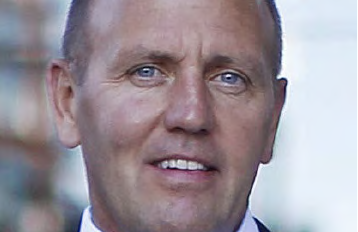 Grant Fagerheim CEO Whitecap Resources
Grant Fagerheim has been making some big bets on acquisitions in the oil patch since the pandemic hit. He has been backing those moves by buying shares in company stock. In fact, over the past year, he has spent $638,744 in the public market purchasing Whitecap Resources (WCP) common shares. Meanwhile, Whitecap has been making some impressive progress on the ESG front, being net negative in terms of carbon emissions last year.
INK Canadian Insider Index
1 Year Total Return Performance




Historical Performance

Annualized Total Return as of October 15, 2021 04:49 pm

| | |
| --- | --- |
| 1 Year | 66.30% |
| 3 Years | 18.08% |
| 5 Years | 12.64% |
| 10 Years | 11.80% |
To start receiving a PDF version of this newsletter by email select it in your
alert settings
. If you do not have an account, join us
here
.