Waves of blue, bitcoin, bonds, bullion and cannabis?
October 31st, 2020
Investors have been trying to position themselves for the risks and likely outcomes around the US November 3rd election. Some leading themes have certainly emerged on the INK Research platform as we head into Tuesday. First, as we wrote in our October Top 20 Gold Report released Friday, a blue wave appears to be the most likely scenario which in our view offers a mixed bag for gold and gold stocks over the next 6 to 12 months. While we view a Trump win with a Democratic controlled Senate as the most bullish case for the precious metals group, we think it is also the least likely scenario to unfold.
Our main concern with a Biden win would be the direction of the US dollar. While there seams to be a consensus that the dollar will weaken, we believe if it does, the fall will be short lived. As the period between November 3rd and inauguration day plays out, we tend to prefer miners with exposure to the Chinese economy which ironically is emerging as a winner in the wake of COVID-19. Make sure to read the report for our full take on election night scenarios and the resulting implications for investors.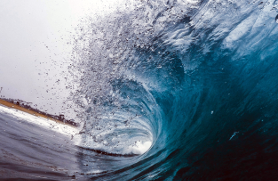 INK Top Gold Report: Preparing for a blue wave
Gold miners have been a hot topic this weak on INK, including INK Ultra Money. On Thursday, Raoul Pal interviewed venerable investor and strategist Kiril Sokoloff about the outlook for gold and gold miners. Sokoloff is unambiguously bullish, characterizing the current bull market as being in the fourth inning. He makes the case for Franco-Nevada (FNV) over the long term based a combination of the outlook for gold and the company's business model. His bullishness stands in comparison to INK's Thursday morning report which provided a more pessimistic view on the stock. The two views are reconcilable, however. Sokoloff has been bullish on FNV for some time which has been a great call and his time horizon appears to be for an extended period. INK's view is based on current conditions for the stock with a 6- to 12-month time horizon.
On Friday, Real Vision also produced another great gold miner related episode where Rick Rule interviews NovaGold (NG) Chairman Dr. Thomas Kaplan. For those who missed Dan Tapiero's interview with Kaplan last year, Friday's show will provide a compelling case for gold miners based strictly on the state of the industry. Kaplan reveals some of critical factors he considers when evaluating gold projects today.
Another key theme that stands out right now is Bitcoin which has continued its rally over the past week. The cryptocurrency appears to be marching to its own drum. In his Friday appearance on the Real Vision Daily Briefing, Raoul Pal continues to rank bitcoin as one his top investing ideas for the next few years. However, bitcoin ended up taking a backseat to bonds during the Friday discussion. Pal sees the recent bond selloff as making Treasurys more attractive and he lays out a hedge trade for the audience to consider. The original broadcast was live and he takes Q&A's which covered a range of topics including the outlook for the S&P 500 and uranium.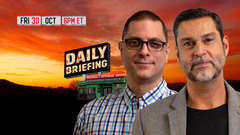 Ultra Money Free: Bonds look attractive
Finally, US-focused cannabis stocks keep hitting our radar screen. On Tuesday, we wrote about C21 Investments (CXXI) in our morning report. We first mentioned the stock in INK Chat last Sunday as being one of the top movers up our INK Edge rankings for the week ended October 24th. The stock is up about 5% since we mentioned it. We will have to see if the US cannabis complex can continue to gain ground after November 3rd. A surprise Trump win or GOP controlled Senate could well bring them back down to earth quickly. Even a blue wave could have usher in a round of profit-taking, but that could provide buying opportunity depending on the signals top Democrats start sending about cannabis legal reforms.
Every weekend we publish our INK Edge Top Movers report in INK Chat. All Canadian Insider Club members are eligible for an invitation to INK Chat. Contact us if you have not received your invitation yet so you can get started on accessing additional investing ideas.
INK Edge outlook ranking categories (Sunny, Mostly Sunny, Mixed, Cloudy, Rainy) are designed to identify groups of stocks that have the potential to out- or under-perform the market. However, any individual stock could surprise on the up or downside. As such, outlook categories are not meant to be stock-specific recommendations. For background on our INK Edge outlook, please watch our short video or visit our FAQ #5 at INKResearch.com.
| | |
| --- | --- |
| Top 3 Gainers Last Week | Top 3 Losers Last Week |

Returns are as of the last trading day of the previous week.
Featured Clip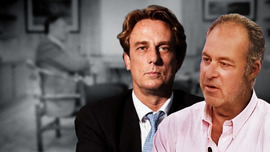 Democratizing Investing: The Power of the Consumer (click to watch)
High profile short seller Marc Cohodes puts on his interviewer's hat and pulls of a terrific show with Stephane de Baets who has emerged as a pioneer in blockchain-based real estate investing by leading the development of the security token market. This is a forward looking discussion on the dramatic changes that could shake the securities industry over the next five years. In particular, we hear about how consumer-funded finance could change the way viable companies raise money. Importantly, Cohodes and de Baets zero in on the restaurant industry which has been under seige from COVID-19.
Insider of the Week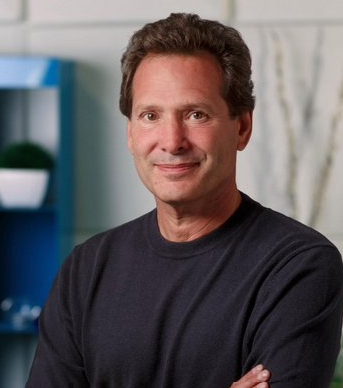 Dan Schulman PayPal CEO
Earlier this month, PayPal (PYPL) made waves with an announcement that it was launching the capability to allow customers to buy, hold, sell and soon use bitcoin for payments. The announcement has lit a fire under bitcoin which has risen more than 10% since the October 21st announcement. Bitcoin has managed to hold onto its gains over the past week even as the broad market has stumbled. Unfortunately, the announcement has not had the impact on PayPal stock which has also lost ground over the past week. In addition, the stock has yet to make sustained headway in our INK Edge rankings.
INK Canadian Insider Index
1 Year Total Return Performance




Historical Performance

Annualized Total Return as of October 30, 2020 04:49 pm

| | |
| --- | --- |
| 1 Year | -2.93% |
| 3 Years | -3.66% |
| 5 Years | 3.15% |
| 10 Years | 5.54% |
To start receiving a PDF version of this newsletter by email select it in your
alert settings
. If you do not have an account, join us
here
.