On the watch for political change in Washington
October 3rd, 2020
In what turned out to be more than just a coincidence, a few days before Elon Musk's battery day held on September 22nd, we noted in INK Chat that three Lithium miners were big movers up our INK Edge rankings. That suggested to us that something was up in the space. Two of three had moved into the mostly sunny INK Edge categories, Lithium Americas (LAC) and Neo Lithium (NLC). The pair subsequently enjoyed double digit returns with Lithium Americas up just over 50% and Neo Lithium up 42%. Interestingly, both stocks dropped after the Tesla (TSLA) battery event. That turned out to be a nice short-term buying opportunity.
INK Canadian Insider member Lithium Americas (LAC)
So, what is going on? One possible explanation is the changing political landscape in the United States. Chances are increasing that Joe Biden will win on November 3rd, and that the Democrats will take control of the Senate. We have to stress that this assessment is not about what we want or hope for. It reflects what we believe is likely happening in terms of election outcomes. Our interest is to get ahead of market consensus which will begin to form one-way or another as we get close to November 3rd. Of course, nothing is guaranteed. The polls were wrong in 2016 and they could be wrong again. While any assumption about political outcomes is clearly uncertain, investors make a variety of assumptions when putting their money to work. With an election a month away, we have a sense there is still opportunity to buy the dips in clean energy stocks which could do well under a Biden Administration.
Meanwhile, traditional oil & gas stocks will likely continue to offer dip-buying opportunities as the industry struggles over concerns about the durability of the global recovery. Nevertheless, we continue to believe that the world will get back on its feet economically, albeit in fits and starts. The underlying trend back to growth should provide some support to old-school energy stocks. They remain the most economically sensitive area of the market. Consequently, we do expect to see some sharp corrections for the group as North America and Europe struggle to keep their economies humming during the upcoming flu season and continued challenges posed by COVID-19.
Every weekend we post the top 30 up and down movers in our Canadian INK Edge stock rankings in INK Chat. All Canadian Insider Club and Ultra members are eligible for an invite. If you are a member and have not received your invitation, lets us know via the inquiries form and we will send it to you again.
INK outlook categories are designed to identify groups of stocks that have the potential to out- or under-perform the market. However, any individual stock could surprise on the up or downside. As such, outlook categories are not meant to be stock-specific recommendations. For background on our INK Edge outlook, please watch our short video or visit our FAQ #5 at INKResearch.com.
Disclosure: One or more INK employee holds Neo Lithium.
| | |
| --- | --- |
| Top 3 Gainers Last Week | Top 3 Losers Last Week |

Returns are as of the last trading day of the previous week.
Featured Clip
Insider of the Week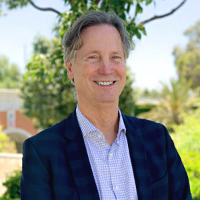 Fraser Atkinson CEO GreenPower Motor (GPV)
On September 30th, we revisited GreenPower Motor (GPV) in our morning report. Over the past few years, CEO Fraser Atkinson has built a manufacturing beachhead in the United States to allow the company to bid on Buy America business. Now, he has built a financial beachhead for the stock on the Nasdaq Market following the GreenPower Motor (GP) September 1st American IPO. 
INK Canadian Insider Index
1 Year Total Return Performance




Historical Performance

Annualized Total Return as of October 2, 2020 04:49 pm

| | |
| --- | --- |
| 1 Year | 0.85% |
| 3 Years | -2.24% |
| 5 Years | 3.89% |
| 10 Years | 6.34% |
To start receiving a PDF version of this newsletter by email select it in your
alert settings
. If you do not have an account, join us
here
.