Sunny days for Alimentation Couche-Tard (ATD.B)
November 27th, 2019
As the week began, we wondered if  support for the mid-cap-oriented INK Canadian Insider (CIN) Index at 1,150 would hold. Thus far, it has done so. At this point, we see little in the way of insider behaviour to suggest that a top is in for the reflation-sensitive index. Our INK sentiment indicator has been climbing this month along with stocks. That is a bullish pattern as normally we would expect insider selling to pick up as stocks climb.
The big question for investors as we head into the New Year is whether or not the reflation trade that has worked since the Fed started its T-bill buying program in mid-October can continue. We would characterize the reflation trade as favouring cyclical stocks that would benefit from rising nominal growth. That group typically includes commodity-related stocks but can include stocks from other industries that have pricing power or can capitalize on stronger inflation. Given the insider behaviour we have seen in INK CIN members such as Dream Office REIT (D), and retailers goeasy (GSY) and Leon's Furniture (LNF), we have a sense that inflation is alive and well in Canada. As such, we believe Canadian stocks will be one of the winners with the Fed's efforts to keep the financial system liquid as we head into a US election year. The loonie could also surprise on the upside.
For more on the technical outlook for the Index, read this week's technical outlook available here.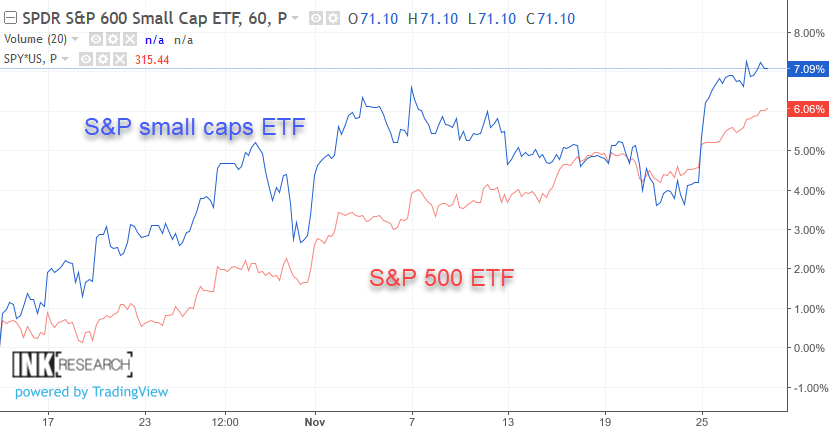 On the US side, we believe we have entered a new environment where active stock picking can outperform passive strategies. The prime driver of this is rising bond yields which, if continued, will put relative pressure on big, passive darlings such as Amazon (AMZN). Since the Fed started its T-bill buying program last month (it really is not QE), small stocks as tracked by the SPDR S&P 600 Small Cap ETF (SLY) have outperformed the S&P 500. In our October 30th INK Research US Market commentary, we highlighted small-cap Stage Stores (SSI) as the top-ranked INK Edge stock in the US. As it turns out, the stock is up more than 100% over the past month following its November 7th earnings release.
| | |
| --- | --- |
| Top 3 Gainers Last Week | Top 3 Losers Last Week |

Returns are as of the last trading day of the previous week.
Featured Clip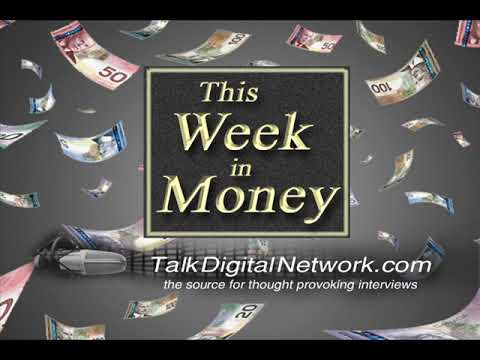 INK CEO on tax-loss selling opportunities
In the November 23rd edition of This Week in Money, INK CEO Ted Dixon talks about tax-loss selling opportunties which are dominated by the Canadian oil patch. For those looking to get exposure to the marijuana industry, he also suggested looking at Alimentation Couche-Tard (ATD.B) instead of diving into beaten-up traditional pot stock names. Couche-Tard reported results after the close Tuesday and the stock closed up 2.4% Wednesday, setting a new 52-week high along the way.
Insider of the Week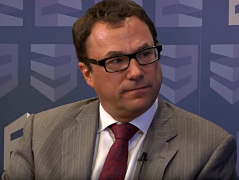 Michael Cooper, Chairman and CEO of Dream Office REIT (D.UN)
We featured Mr. Cooper here at the end of September in relation to his role at Dream Unlimited (DRM). This week, he gets the nod for his bullish bet on Toronto real estate via the strategy of INK Canadian Insider Index member Dream Office REIT (D.UN). We featured Dream Office REIT in a morning report recently. The video summary for that report is available here.
INK Canadian Insider Index
1 Year Total Return Performance




Historical Performance

Annualized Total Return as of November 27, 2019 04:49 pm

| | |
| --- | --- |
| 1 Year | 12.31% |
| 3 Years | 3.13% |
| 5 Years | 4.70% |
| 10 Years | 8.57% |
To start receiving a PDF version of this newsletter by email select it in your
alert settings
. If you do not have an account, join us
here
.