The stalemate continues
May 6th, 2020
Insiders are resisting an all-clear narrative. While our short-term insider sentiment indicator is confirming that March 23rd was a short-term low for stocks, our main 60-day INK Indicator has yet to send a confirmation. When our 60-day indicator peaks, it signals peak insider buying which often coincides with a significant support level for stocks. As such a peak is not yet clear, we view the recent rally off the early spring low as a retracement in a bear market.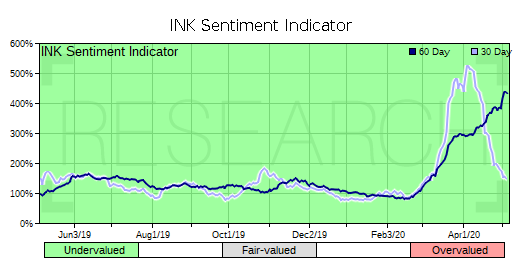 The 60-day INK Indicator (dark blue line) has yet to put in a clear peak
Because there is the potential that the INK Indicator confirmation signal is late, we will keep in mind our core investment theme #2 - slowly positioning for an eventual bottom in share prices. Unfortunately, we believe there is a greater risk that the signal is right. Until we get a clear sense of the G-economy coming out ahead of a D-economy scenario, we will take the side of caution as is being signalled by the refusal of our INK Indicator to confirm a March 23rd floor.
Last week, neither D nor G-economy indicators that we watch won the week. On the plus side, the inflation-sensitive and mid-cap oriented INK Canadian Insider Index had a good week, advancing 4.7%, helped by a rebound in oil stocks. However, after a strong start to the week, silver was unable to gain any significant ground against gold. Meanwhile, US treasury inflation-protected securities backed off a touch. We will be keeping an eye on these factors along with credit spreads and insider sentiment for indications that the stalemate between the D and G-economies is about to end.
| | |
| --- | --- |
| Top 3 Gainers Last Week | Top 3 Losers Last Week |

Returns are as of the last trading day of the previous week.
Featured Clip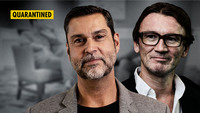 The Third Act (Ultra subscription required)
Hugh Hendry, founder and former CIO of Eclectica Asset Management, joins Real Vision CEO Raoul Pal to analyze the state of markets at this unprecedented juncture of uncertainty and to reflect on a lifetime of macro investing. They explore how gold could perform in a debt deflation and whether central bank largesse is sufficient to help risk assets weather the storm.
Insider of the Week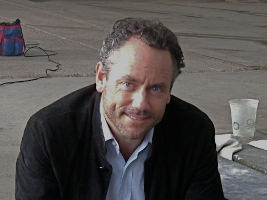 W. Brett Wilson, Independent Vice Chairman of the Board of Maxim Power (MXG)
Former Dragons' Den panellist W. Brett Wilson recently spent $1.85 million picking up shares at Maxim Power where he is the vice chairman. Maxim is the fourth-ranked stock in our May Top 40 report and we highlighted Mr. Wilson's buying and provided an update on the progress of the construction of Maxim's M2 power plant in our May 6th morning report.
INK Canadian Insider Index
1 Year Total Return Performance




Historical Performance

Annualized Total Return as of May 6, 2020 04:49 pm

| | |
| --- | --- |
| 1 Year | -19.42% |
| 3 Years | -7.62% |
| 5 Years | -1.89% |
| 10 Years | 4.60% |
To start receiving a PDF version of this newsletter by email select it in your
alert settings
. If you do not have an account, join us
here
.