Some Healthcare for the Fed's stock market bubble
June 18th, 2020
Last week, we suggested that the Fed has created a stock market bubble, but it was unclear if it reached its peak inflation point on Monday, June 10th. So far, the major indices have not been able to take out their recent highs. They may get their chance on Friday, June 19th which is options expiration day. According to Tommy Thornton who appears in our broadcast of the week below, there are over $2 trillion in options expiring Friday. That opens the door for a possible big move in either direction for stocks. In fact, we could well be at an inflection point.
If stocks fail to move higher over the next two days, it will open the door for a bearish narrative to evolve based on subdued earnings growth in the wake of COVID-19. If stocks rally and make new highs, the bulls will be in position to seize the momentum with central bank and Washington stimulus fueling further gains.
Meanwhile, the forces of the D-economy are making a comeback with both the silver-gold ratio and INK Canadian Insider Index slipping last week. While the INK CIN Index did better in local currency terms than the S&P 500 Index, which slipped 4.8%, it lagged the Nasdaq 100 Index (-1.6%) which is home to big-cap technology stocks such as Amazon (AMZN) and Facebook (FB).
We view software-based stocks as high-test long-bond proxies. Bonds will perform well if the economy heads towards a D-economy scenario characterized by deflation. If bond yields fall, we expect software stocks to outperform as distant earnings are discounted at lower discount rates. We would also expect Utilities and Healthcare stocks to do well in a D-economy. That is something to keep in mind should stocks start to break out to new highs even as D-economy forces start to dominate the landscape.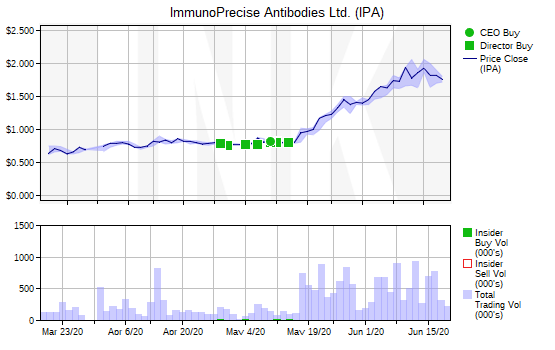 Healthcare stocks could continue to rally if the Fed's bubble keeps inflating
Indeed, if the D-economy prevails, Healthcare stocks focusing on COVID-19 solutions seem like prime candidates to benefit. As such, under share price weakness we would look to add to names that qualify under our core investment theme of looking for stocks that rank highly on INK Edge screens which are offering COVID-19 solutions. We have our eyes out for COVID-19 stocks focusing on areas such as care, therapeutics, testing, and vaccines. On that front, we encourage INK Research subscribers and Canadian Insider Club members to follow our COVID-19 stock channel in INK Chat where we have been discussing a number of opportunities including ImmunoPrecise Antibodies (IPA) which we featured in Monday's morning report.
Canadian Insider Club and Ultra members are eligible to register for INK Chat. INK Chat is a new feature which we have just introduced where we provide additional insights into insider activity and where INK CEO Ted Dixon provides his perspective on specific insider situations and key Real Vision episodes.
As can be seen with ImmunPrecise Antibodies, it is already helping our members make better investment decisions. At Canadian Insider, helping you make better investment decisions with investment research that is sponsor-free is what it is all about. Memberships start at C$299 per year (plus tax) and include a range of premium features including more data, an email watch list, the INK morning report, the weekly INK market report, the Monthly INK Top 40 plus a lot more including a Google-ad-free experience. We are sure this research tool will pay dividends for years to come. Check out what we have to offer you by visiting the subscription page and we hope to see you in INK Chat soon.
| | |
| --- | --- |
| Top 3 Gainers Last Week | Top 3 Losers Last Week |

Returns are as of the last trading day of the previous week.
Featured Clip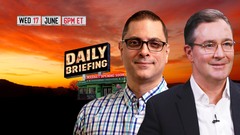 Real Vision Daily Briefing for Wednesday, June 17
In Wednesday's Real Vision Daily Briefing, Tommy Thornton explains how trillions of dollars in options are set to expire on Friday, and it seems most of them are in a bullish direction. This free video is a must-watch to put the June 19th trading action in context.
Insider of the Week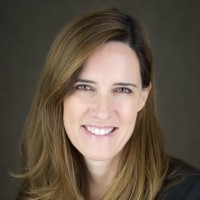 Dr. Jennifer Bath, President & CEO of ImmunoPrecise Antibodies (IPA)
We featured ImmunoPrecise Antibodies in our June 15th morning report. Dr. Bath has been leading the company since 2018 and the stock has been on a tear since we first mentioned it in INK Chat in early April of this year, setting a 52-week high of $2.06 last Thursday. Insiders, including Dr. Bath, have been buying recently.
INK Canadian Insider Index
1 Year Total Return Performance




Historical Performance

Annualized Total Return as of June 18, 2020 04:49 pm

| | |
| --- | --- |
| 1 Year | -13.10% |
| 3 Years | -4.22% |
| 5 Years | -0.43% |
| 10 Years | 5.51% |
To start receiving a PDF version of this newsletter by email select it in your
alert settings
. If you do not have an account, join us
here
.