Silver zaps the deflation dreamers
November 14th, 2021
For years we have heard the deflationist camp on the INK platform pound the table that inflation was dead and that the US dollar would eventually breakout to new highs. Last week's US CPI report made it abundantly clear that the prospect of tumbling consumer prices is not about to be realized anytime soon. While it remains to be seen if we are near peak year-over-year consumer price growth, we agree with Jared Dillion who on the Real Vision Daily Briefing on Wednesday cast doubt on whether inflation would be able to return to the Fed's target of 2% over the next few years.
The deflationists can at least take some comfort in the dollar's rally. While it may be rallying, at least for now, against many other fiat currencies, it is not rallying against commodities or crypto. Notably, both gold and silver rallied following the Wednesday CPI print and a miserable 30-year bond auction. Silver's move is particularly notable, as it has outperformed gold since the CPI and bond auction events of Wednesday, putting downward pressure on the Gold/Silver ratio. If deflationary forces had any sort of an impulse, the Gold/Silver ratio would be heading up, not down.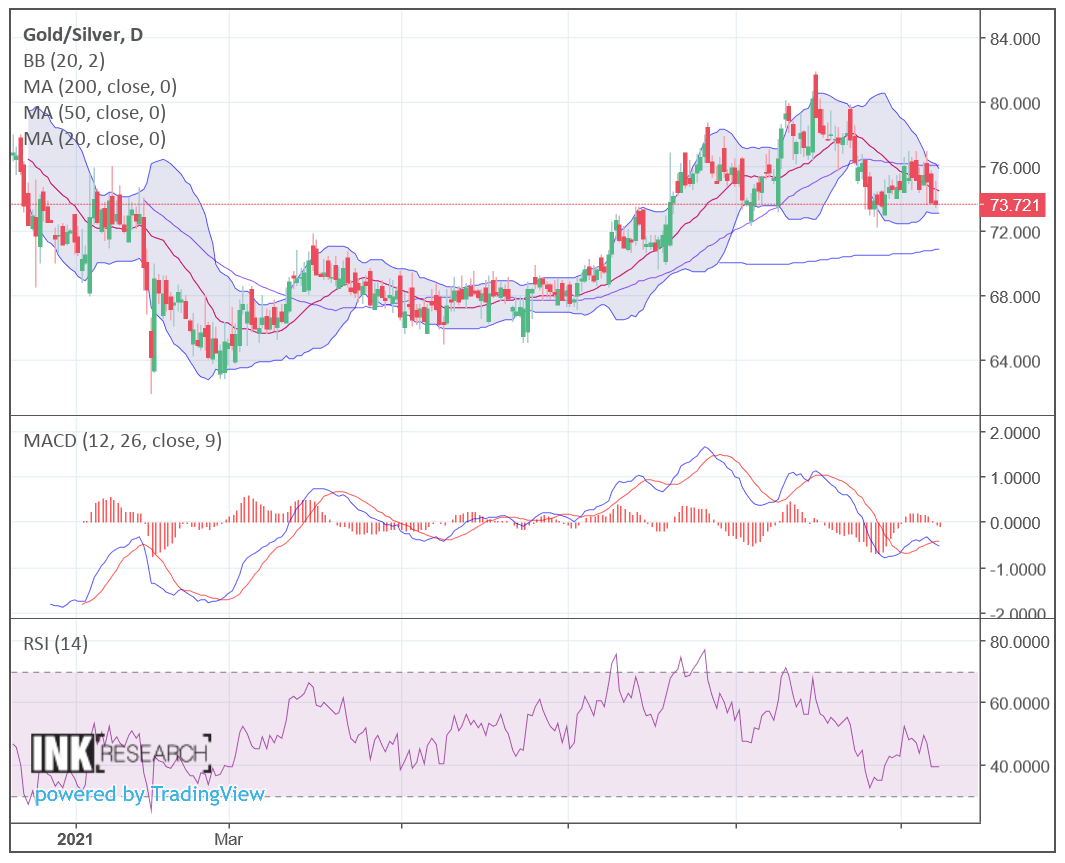 Silver's relative outperformance is pulling down the ratio and deflationism
Silver's rally is zapping the deflationary case of any energy, and perhaps that is a fitting pun. As Warren Pies explained on Friday, much of the deflationary impulse in the North American economy was driven by the shale oil revolution. With the Biden Administration taking a hostile approach to shale oil and North American fossil fuel supply in general, it does not take a Ph.D. in economics to figure out why crude prices are rising.
Fortunately, in the Canadian market, we have no shortage of stocks in both the traditional and greener energy spaces and the INK platform can provide a gateway to those opportunities, particularly for institutional players who need investable names. Last week in our morning report, we highlighted crude oil producers on Monday and Friday, while in the middle of the week came across three stocks in the alternatives area. On Tuesday, we headed into the investment company area to look at a stock with a focus on the alternatives, while on Wednesday we looked at uranium miner that is heading towards a feasibility study for its Saskatchewan project. Finally, on Thursday we looked at an Ontario lithium junior which has a pre-feasibility study in its sights. Real Vision also put lithium in the spotlight last week with Chris Berry, president of House Mountain Partners, who explains the supply-demand imbalance around lithium and the investing implications.
Lithium mining in the spotlight
Real disruption in the Financials
While we are riding an inflationary tide in the real economy, disruption is the name of the game in the financial and online services industries. Earlier this year, INK started to accept Litecoin which was our modest first step in preparing for the forces of change that are starting to sweep the financial system. So, it caught our attention that Litecoin has been one of the best-performing assets since the CPI news on Wednesday. Although Litecoin remains well off its May high of about $412, it now seems to have a few things going for it. It has a capped supply of 84 million coins. We suspect investor appetite for it along with other capped supply coins such as Bitcoin could grow as it becomes clear central banks are purposely staying behind the curve on inflation. Second, its transactions costs are significantly less than many larger rivals, notably BTC and Ethereum.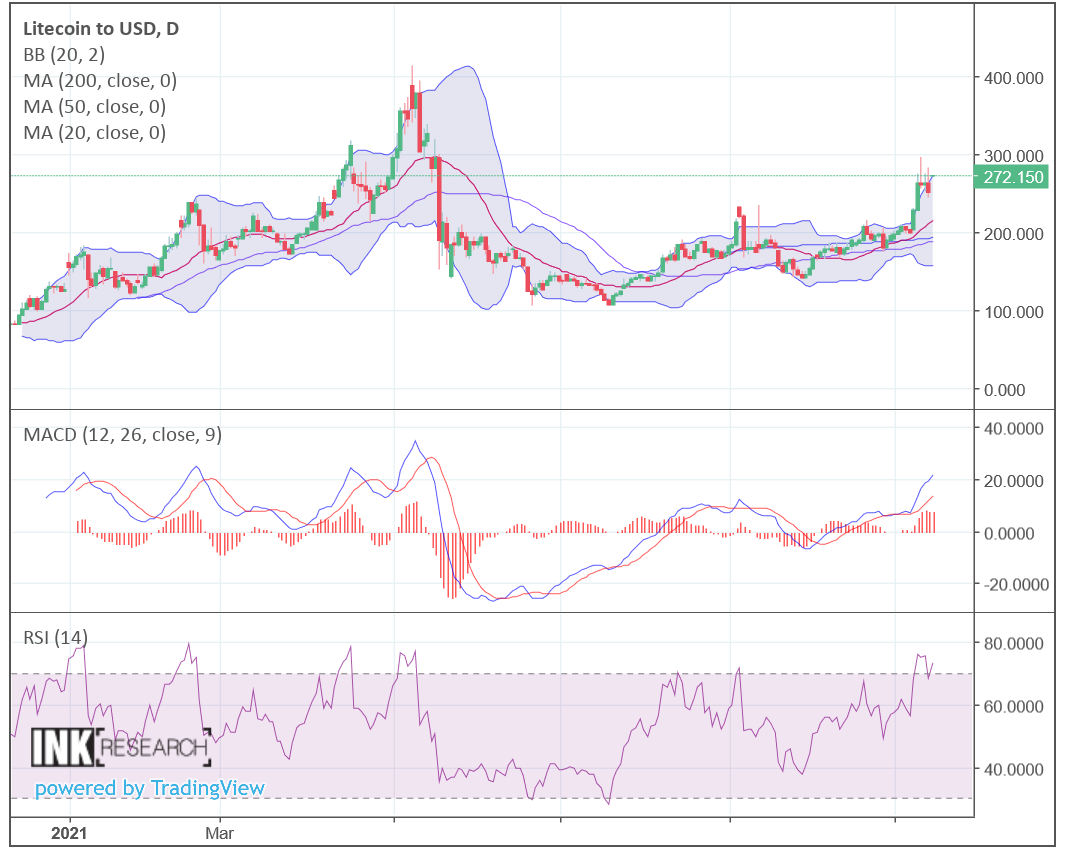 Litecoin coin is up following the CPI print last week
Although Ethereum has well-publicized challenges with high transaction fees, their community is working on moving the network to a proof-of-stake operation which is expected to reduce fees once it is implemented. More importantly, ETH is currently the leader in providing the infrastructure for decentralized finance which is a direct challenge to the status quo. Many DeFi features are distinguishable from the current fiat-based money side. The most notable is the lack of a need for a central authority to set interest rates. As such, interest rates are significantly higher on DeFi platforms than available in money center banks. Needless to say, the risks are different and no deposits on DeFi are insured. That said, the yields found on DeFi are certainly competitive with junk bond yields which have been artificially suppressed by the central bank.
It remains to be seen how inflation will impact cryptocurrencies and the dynamic that is threatening to upend the financial industry. If bond yields start to rise, institutions will have an incentive to sell technology-heavy coins such as Ethereum and Solana. However, the financial disruption properties of those two blockchain networks in particular should serve as a tailwind. If long-term bond yields stay low, we expect a bid to remain under cryptocurrencies.
Cryptocurrencies are not just about disrupting the Financials sector. Digital services such as advertising are also being disrupted, and we see Alphabet (GOOG) as being particularly vulnerable. At the Solana Breakpoint last week, Brave browser's Brendan Eich provided an overview of his company's game plan to disrupt the Google advertising model. We have picked his presentation as our video of the week as it provides a window into the rapid and stunning changes that are coming in the months ahead. Brave certainly has its work cut out for it, but we wish them well.
INK 3.0
Work on INK's evolution into the metaverse is in full gear. We would just like to point out that we introduced our meta-map here back on October 3rd, before the metaverse became a media buzzword on the back of a well a publicized PR stunt by Facebook which is now called something else (FB). Much of our work right now is taking place at what Balaji Srinivasan calls layer zero. Blockchain entrepreneurs often talk of layer one solutions, and that refers to specific blockchain technologies such as Ethereum or Solana. Layer 0 represents the human interaction with that technology. A key component of that involves legal and regulatory consideration and that is one of our key investments right now. As we work through that component, we will be able to share more about the features and benefits of INK 3.0.
Our core INK 3.0 mission is to build a community that will be a place where members feel they have the tools and are gaining the knowledge to generate wealth. One of the ways we have identified is to bridge the divide between real assets and digital assets as we believe that will lead our members to new and, as of yet, undiscovered opportunities.
| | |
| --- | --- |
| Top 3 Gainers Last Week | Top 3 Losers Last Week |

Returns are as of the last trading day of the previous week.
Featured Clip
A Brave new world is coming
Brendan Eich who created JavaScript and co-founded Mozilla is now the CEO of Brave. In his presentation to the Solana Breakpoint conference in Lisbon last week, he explains how Brave is working to disrupt not only web browsing by giving users more choice in terms of application programs, but also how Brave wants to take the profits that Google is now generating for its shareholders and channel much of that back to web users. Integrating the Brave browser's wallet with Solana is all part of the plan. This is a must-watch video for anyone investing in big-cap technology or simply interested in what's next in the evolution of the web.
Insider of the Week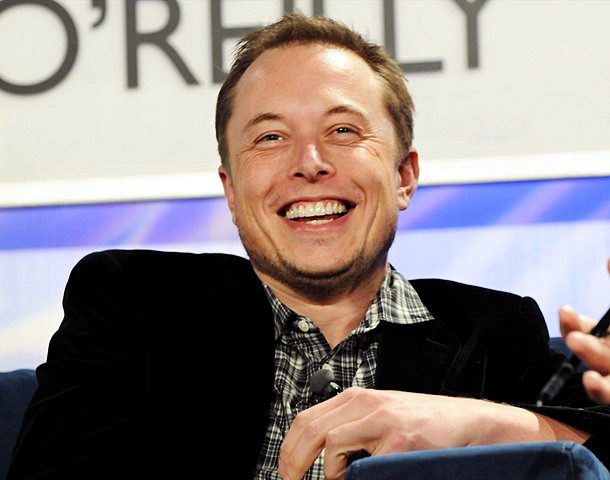 Elon Musk
It is rare to find an insider who is able to sell $1 billion in a year for their own account, never mind in one day. Yet, one day is all it took for the Tesla (TSLA) CEO to sell just over US$1 billion worth of stock. In fact, over the week, he sold just over US$6.8 billion worth of Tesla stock according to INK data. That is a lot of stock. However, in terms of market cap, it represents less than 1 percent, and he continues to hold over 16.5% of Tesla common shares. Given that the entrepreneur has mused on Twitter about selling 10%, we could see more sales. If so, we may need to start a new insider of the month feature, just for him.
INK Canadian Insider Index
1 Year Total Return Performance




Historical Performance

Annualized Total Return as of November 12, 2021 04:49 pm

| | |
| --- | --- |
| 1 Year | 63.56% |
| 3 Years | 20.61% |
| 5 Years | 13.49% |
| 10 Years | 11.40% |
To start receiving a PDF version of this newsletter by email select it in your
alert settings
. If you do not have an account, join us
here
.