Silver sends a sunny signal
May 29th, 2020
In today's newsletter, we draw from the commentary in our Top Energy and Top Gold reports distributed earlier this week for Canadian Insider Club and Club Ultra members. In our gold report, we pointed out that governments around the world continue to inject trillions of dollars into the global economy with the goal of offsetting the deflationary impact of COVID-19. This week alone, Japan indicated that more than one trillion US dollars' worth of stimulus is on the way. That move towered over the European Commission's plan to provide about US$500 billion in aid to member states to help deal with COVID-19. We suspect, however, that once Europe gets the ball rolling, the number of grants will grow as COVID-19 threats linger. We see the initial proposal as just trying to get the horse out of the barn. Once it is loose, there is no telling where it will stop.
At this point, it is too early to tell if governments will be successful at inflating the world out of the COVID-19 downturn. If they are, it could lead to our G-economy scenario where inflation returns and starts to play havoc with bond markets and consumer purchasing power. That could lead to a rush to find stores of value for wealth. Traditionally, investors have turned to precious metals. While gold is often viewed as a safe haven in both inflationary and deflationary times, other precious metals with more exposure to the industrial economy such as silver would probably be relatively better suited to play the store of value role during an inflationary period.
Consequently, we are keeping a close eye on whether our pro-inflationary G-economy scenario unfolds. As we explain in our Spring INK Quarterly Rebalancing presentation available for free on INK Ultra Money, inflation expectations is an indicator that we are watching closely for clues as to whether a G-economy may be on the horizon. We also have the gold-silver ratio on our radar screen. If the ratio falls, it means silver is outperforming gold, signalling an inflationary impulse in the economy. Indeed, the ratio has been falling over the past month from 123 to just under 100.
Soaring silver (blue) versus gold (red) has pushed the gold-silver ratio lower (click for larger)
Meanwhile, the Canadian Energy Sector continues its impressive stock market recovery. Over the last two months, the S&P/TSX Capped Energy Index is up more than 50%. We have finally received confirmation from our insider sector indicator that stocks have put in a meaningful low and have a good chance of maintaining some momentum. However, the broad sector is still trading below its 200-day moving average so there is still some work ahead before investors will have confidence that the group is in a long-term upswing. In contrast to the broad sector, which is arguably still fighting long-term headwinds, we are finding individual stocks in the group that are managing to regain the 200-day moving average high ground. The tide seems to be starting to turn, led by natural gas-focused players.
Finally, to celebrate the launch of live digital currency prices including bitcoin on Canadian Insider, we are offering 50% off the first year of a new Canadian Insider Club Ultra membership. Just redeem coupon code BTCLIVE at checkout. This coupon expires Saturday and only new Club Ultra memberships are eligible. Benefits of an Ultra membership include access to INK core reports and Real Vison videos via INK Ultra Money and much more. Read about the benefits here>>
| | |
| --- | --- |
| Top 3 Gainers Last Week | Top 3 Losers Last Week |

Returns are as of the last trading day of the previous week.
Featured Clip
Insider stocks can win under inflation
In our spring INK Canadian Insider video presentation, we look at why the Index has outperformed the broad Canadian market during relatively strong inflation periods. If the relationship holds, the Index could do well under a G-economy characterized by government-driven inflation. Finally, we explain how this scenario relates to the all-important asset mix decision. Click on the paper clip for the slides.
Insider of the Week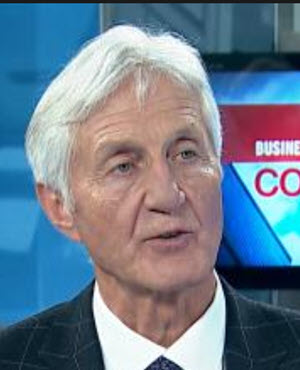 George Fink of Pine Cliff Energy (PNE)
Pine Cliff Energy (PNE) may be small, but it is emerging as a big leader in terms of price action within the sector. The stock is trading above its 200-day moving average, an achievement attained by very few of its peers. George Fink, who is the executive chairman, has been providing leadership at the firm since its early days.
INK Canadian Insider Index
1 Year Total Return Performance




Historical Performance

Annualized Total Return as of May 29, 2020 04:49 pm

| | |
| --- | --- |
| 1 Year | -14.86% |
| 3 Years | -6.63% |
| 5 Years | -1.64% |
| 10 Years | 4.96% |
To start receiving a PDF version of this newsletter by email select it in your
alert settings
. If you do not have an account, join us
here
.