Riding volatility with guilty pleasures
October 17th, 2020
An edginess has overtaken markets this week with stocks generally putting in a near-term peak on Monday while volatility as measured by the  iPath Series B S&P 500 VIX Short-Term Futures ETN (VXX) put in a short-term low and has been inching higher ever since. Meanwhile, the Gold/Silver Ratio, which we watch for clues about the strength of the inflationary assets, continues to consolidate just under 80.
On Tuesday, Tony Greer reiterated his bullish view on INK Ultra Money suggesting that markets were likely emboldened by a potential win by Donald Trump as he emerged back on the campaign trail. He remains bullish on software and commodities.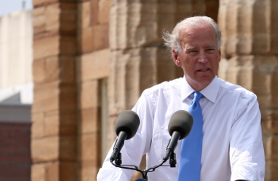 A blue wave remains INK's base case
We have a slightly different take on the election and the case for bullishness, believing that markets are becoming more confident of the election outcome. Our base case remains a Democratic blue sweep which we pegged at 35% in the September Top 20 Gold Report. We will be updating our probability assessment of the most likely election outcomes in the October gold report which we will be publishing soon. Like Tony, we believe one must be prepared for any outcome on November 3rd.
Generally, while we believe the chances of a blue sweep have grown, we are mindful that over the next two weeks there are likely to be events and poll numbers putting that assumption in doubt. American insiders certainly seem to be in wait and see mode. Here is what we wrote in our Wednesday US market report available on INK Research:
We are waiting to see if our indicator starts to move lower which would be consistent with a momentum-driven market rally as we head towards November 3rd. If the indicator moves above 50%, it would likely coincide with sliding share prices, potentially opening opportunities for value-oriented investors to buy at lower prices as election drama unfolds. At this point, it is unclear whether momentum-oriented traders will be in the saddle as we head into US voting day or if value investors will be offered a buying opportunity.
Should a blue wave take place on US election night, long suffering US banks could enjoy a boost if the yield curve continues to steepen on the prospect of more ambitious stimulus from Washington. For those interested in US Financials, the Friday Real Vision Daily Briefing has a great discussion with Ash Bennington, Jack Farley and Ed Harrison who look at a range of developments in the sector, including Warren Buffett's pivot from Wells Fargo (WFC) to Bank of America (BAC).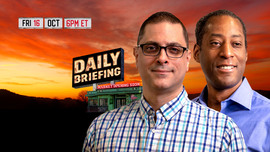 Why Buffett is switching to BofA
As such we are keeping an eye on the top ranked stocks in the US Financial sector which we highlighted in the Wednesday report. We previously highlighted the top-ranked stocks in the sector in August. As we wrote in INK Chat October 13th, one of those stocks was Virtu Financial (VIRT) which pre-announced its Q3 outlook in September and subsequently underperformed. However, it has bounced off its 200-day moving average and has been showing some relative strength over the past few days. If this market-sensitive name can continue to make up lost ground against the broad market, it could be another encouraging sign for the sector.
VIRT bounced off its 200-day this week
Some of our winning Canadian-listed Biden-oriented clean energy stocks have run into the headwinds over the past week or so, and in INK Chat this week we suggest that warrants may be one of the reasons why. On Friday, in INK Chat we looked at the warrant situation at ImmunoPrecise Antibodies (IPA) and GreenPower Motor (GPV). We also looked at derivatives for October 8th morning report stock Ayr Strategies (AYR).
We have also been keeping a close eye on traditional oil & gas stocks. On Thursday, we noted that oil-related names have been lagging even as the US economy continues to adapt to the challenges of COVID-19. Earlier, on Wednesday we highlighted a potential contrarian situation at Total Energy Services (TOT). We have highlighted our Wednesday report in the Globe and Mail Saturday.
What China crisis?
Yesterday, Real Vision served up a real treat for China watchers. China perma-bear Kyle Bass interviews Michael Pettis who is based in China at the Carnegie-Tsinghua Center for Global Policy. This interview gets to the heart of some key financial issues confronting China such as the challenges facing their banking sector.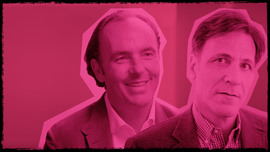 The China banking system juggling act
This interview leads to some surprising observations which likely even surprised Bass. In particular, Pettis pours cold water on the milk shake theory of the dollar bulls by making the case that China is not likely to experience a foreign currency crisis any time soon.
Disclosure: one or more INK employee holds Virtu Financial.
| | |
| --- | --- |
| Top 3 Gainers Last Week | Top 3 Losers Last Week |

Returns are as of the last trading day of the previous week.
Featured Clip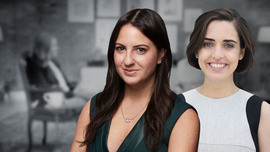 The Recession-Proof Portfolio: Investing in Vice
Catharine Dockery, founding partner of Vice Ventures, an early-stage venture capital fund, makes the investment case for companies focused on guilty pleasure products. She invests exclusively in non-traditional companies that are typically avoided by investors and even prohibited due to vice clauses. She shares her investment philosophy, makes the case for harm reduction investing, and opens up about her journey as a woman in finance from Wall Street to VC which is an eye opener on its own.
Insider of the Week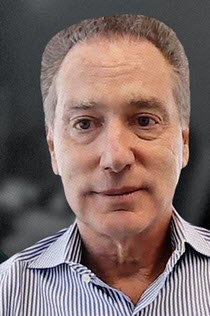 Jonathan Sandelman
CEO of Ayr Strategies (AYR) Jonathan Sandelman provided INK Ultra Money users with a fantastic overview of the US cannabis industry on October 8th. He pulls no punches in explaining why he thinks many US-focused companies have the wrong business model. If you are interested in marijuana stocks, this is a must watch.
INK Canadian Insider Index
1 Year Total Return Performance




Historical Performance

Annualized Total Return as of October 16, 2020 04:49 pm

| | |
| --- | --- |
| 1 Year | 2.56% |
| 3 Years | -2.01% |
| 5 Years | 4.02% |
| 10 Years | 6.28% |
To start receiving a PDF version of this newsletter by email select it in your
alert settings
. If you do not have an account, join us
here
.