The reflation trade gets caught in monetary crosswinds
October 28th, 2019
Last week in this report, we suggested that for the reflation trade to get traction, the Federal Reserve would have to keep surprising markets with dovish policy like it did earlier this month with its T-bill buying program. Lo and behold they did just that with another surprise announcement Wednesday that it was prepared to inject another $55 billion into the financial system by increasing its daily and term repo operations. That helped to put a floor under commodities prices and the Canadian market. The INK Canadian Insider (CIN) Index advanced 0.5% last week led by resource stocks.
Given the amount of money they have been pumping into the financial system, we thought it would be difficult to believe that Jerome Powell would risk another hawkish pivot this week. However, that appears to be what he has done. His "economy is in a good place" narrative will now be tested by markets. While we expect a decent jobs number on Friday, other forward-looking indicators such as manufacturing may not be as rosy. We could see interest rate cuts back on the table sooner than Mr. Powell would like to admit.
Meanwhile, on Friday a new era begins at the ECB when Christine Lagarde takes over from Mario Draghi. As we await her first public statements on the direction of monetary policy, our best bet is that she pushes hard for more fiscal stimulus from Germany.
Last Friday, bitcoin jumped back over $9,000. We see that move as an indication of liquidity finding its way back into speculative and inflation-hedged assets. Going forward, we will be keeping a close eye on the silver/gold ratio which needs to move to the upside if we have any hope of seeing Canadian stocks rally strongly into year-end. Meanwhile, our specialty mining and metals sentiment indicator focused on industrial minerals is currently over 500%, at which point there are 5 stocks with key insider buying for every one with selling. That is an elevated level. However, it has been elevated for some time and the Fed is once again going to test the group's patience it seems.
| | |
| --- | --- |
| Top 3 Gainers Last Week | Top 3 Losers Last Week |

Returns are as of the last trading day of the previous week.
Featured Clip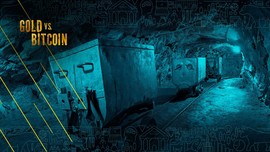 Mining for Golden Opportunities
In this free video, Real Vision wraps up its gold versus bitcoin coverage. AK breaks down Friday's hour-long premium video where Dan Tapiero sat down with legendary gold equities investor John Hathaway to reveal a golden opportunity for the investor, the trader, and the contrarian.
Insider of the Week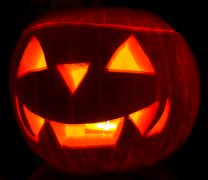 Encana (ECA) CEO Doug Suttles pulled a Halloween trick on Canadian investors by announcing that Encana would be moving to the United States and changing its name to Ovintiv. It seems Mr. Suttles believes in the magic of index funds, citing the pervasiveness of those funds as a key rationale for making the move. Did Mr. Suttles just ring the bell for the top in passive investing and a bottom in Canadian oil patch gloom?
INK Canadian Insider Index
1 Year Total Return Performance




Historical Performance

Annualized Total Return as of October 28, 2019 04:49 pm

| | |
| --- | --- |
| 1 Year | -0.72% |
| 3 Years | 1.41% |
| 5 Years | 3.93% |
| 10 Years | 8.56% |
To start receiving a PDF version of this newsletter by email select it in your
alert settings
. If you do not have an account, join us
here
.