Oilpatch contrarians and crypto HODL'ers
August 29th, 2021
For the last two weeks, we have been sticking our necks out to highlight the pullback in oil & gas stocks as both a growth and value opportunity. Our case was best summed up on August 20th when we revisited Cardinal Energy (CJ). Investors may be starting to agree. The top three INK Canadian Insider Index movers last week were from the Energy sector. In fact, energy was the top-performing sector in Canada last week (+9.2%). Nevertheless, the TSX Energy Index remains off about 14% from its mid-June high. Given the elevated levels of insider sentiment in the wake of the summer oil & gas stock pullback, we believe there is a good chance oil patch stocks will challenge and likely take out those June highs.
Aug. 27 report summary on Twitter
We have highlighted numerous oil & gas stocks over the past two weeks in our morning reports. You can find all of our morning report video summaries over the past two weeks in our @INKResearch Twitter feed. If you are new to the INK community, this is a good way to get a practical introduction to the INK website and how it can help you quickly spot opportunities. Of course, all the previews are also available in the INK channel on INK Ultra Money.
While we make the case that Canadian oil & gas are offering both growth and value right now, the group is probably best characterized as a contrarian play. As it turned out, the contrarian king, Bob Arnott made an appearance on Real Vision this week where he made the case for underloved stocks trading at cheap valuations. It is our video of the week and one that both growth and value investors will not want to miss.
Not surprisingly, there are dissenting voices when it comes to the attractiveness of the oilpatch as an investment opportunity. Mark Campanale, founder and executive chair at the Carbon Tracker Initiative, promoted a case against oil & gas stocks Friday on Real Vision. In his view, the best oil companies are the ones that have a plan to wind down over the next decade. This seems to be based on an unrealistic assumption that all global players will agree to phase out fossil fuels.
While we are sure others share that view, his approach strikes us as impractical, naive and loses sight of the ultimate objective which is to reduce emissions. We found Rob West's approach towards transitioning to a low carbon world more compelling. Here is the link to a free Real Vision summary of his 2019 rebuttal to the divestment movement. The full interview is also available below (free).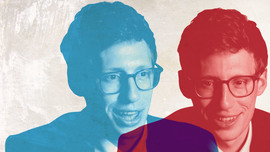 West's realistic plan to reduce emissions
Last week we highlighted the disruptive use cases for blockchain Solana discussed in a Real Vision interview with Anthony Yakovenko. We also suggested that given the crypto's recent run it was due for a pause. As it turns out the pause was short and is now knocking on the door of $100. While the weekly chart now looks stretched, Solana holders (also known as "HODL'ers") who hung in as SOL hit its summer lows are now being rewarded.

Solana weekly from Binance/TradingView (click for larger)
We continue to focus on cryptocurrencies for three core reasons. First, we believe they are in the process of disrupting the financial industry which is an industry we serve. Secondly, because of their disruptive properties, they are offering immediate growth opportunities which we believe fiduciaries must evaluate in terms of the risk-reward opportunity. Finally, there is a unique opportunity in the Canadian market where the regulatory environment is unfolding differently than the one in the United States.
As long-time investors in the Canadian market know, the overall investment opportunity set in Canada is limited. Fortunately, the arrival of crypto and blockchain innovation offers the potential to expand that set.
Real Vision provides daily coverage of the crypto space with a wide range of interviews and we are fortunate to be able to distribute them on INK Ultra Money. If you are an INK or Canadian Ultra member, check out this rich set of material from Real Vison delivered every trading day on the INK Ultra Money platform.
For example, this week we had a wonderful overview of smart contracts with David Salem and Anders Brownworth. This was our runner-up for video of the week. The first half provides a basic introduction on the development of a smart contract, while the second half gets into some of the deeper issues such as how to fix a bug. In terms of some actionable investment ideas, crypto traders can listen to Petr Pinkhasov give us his take on Tezos in the Daily Briefing Thursday.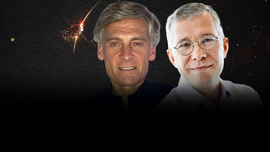 Smart contracts explained
Speaking of trading, congratulations are in order for Coinberry CEO Andrei Poliakov after his firm was given regulatory approval to offer cryptocurrency trading services to Canadian investors. If are looking to trade cryptocurrencies or perhaps to buy some Litecoin to take advantage of our INK discounts (20%) or Canadian Insider Litecoin promotion, you can open an account via this link. Coinberry also provides new users with a $20 credit. Of course, cryptocurrencies are risky and 100% loss is possible and INK is not responsible for any losses. INK will receive a commission if you use our link and make a trade on Coinberry so you would be supporting us in the process.
In the weeks ahead, we will favour a bell bar approach to investing which includes exposure to both economy-sensitive stocks such as oil & gas names and growth-oriented opportunities including crypto-related opportunities.
| | |
| --- | --- |
| Top 3 Gainers Last Week | Top 3 Losers Last Week |

Returns are as of the last trading day of the previous week.
Featured Clip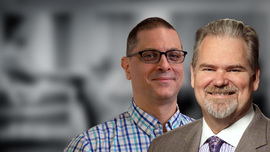 Valuation Is King
Research Affiliates founding chairman Rob Arnott is one of the most influential and respected quantitative investors and financial analysts in the global investment community for the past three decades. From his award-winning research, he spearheaded several unique portfolio strategies that are widely applied such as tactical asset allocation. Arnott returns to Real Vision, sharing his insights on valuation and portfolio construction within the context of capital markets today, which are being carried ever higher and becoming ever frothier by excess liquidity and building inflationary pressure. Interviewed by Ash Bennington on August 19, 2021.
Insider of the Week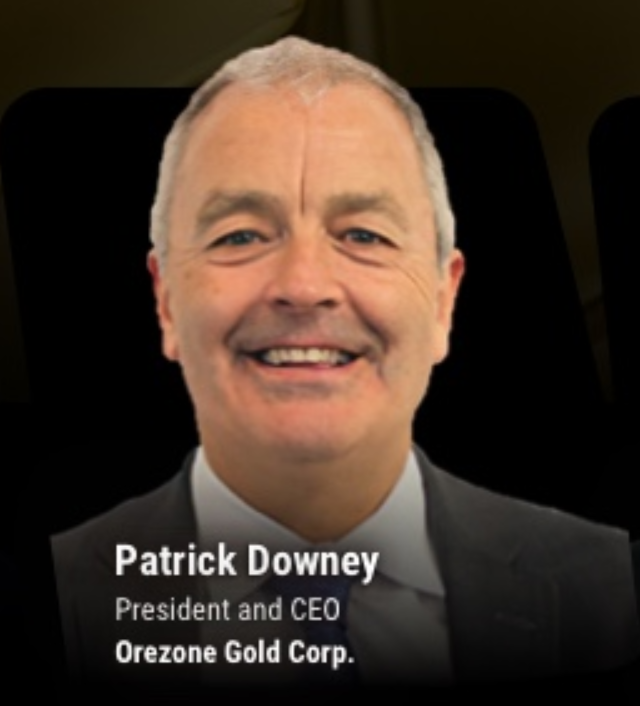 Orezone CEO Patrick Downey was one of three gold mining industry veterans featured when INK appeared on BNN Tuesday. Watch the clip on BNNBloomberg.com to hear who else has been buying and why it shapes up to be a bullish signal for the gold mining space.
INK Canadian Insider Index
1 Year Total Return Performance




Historical Performance

Annualized Total Return as of August 27, 2021 04:49 pm

| | |
| --- | --- |
| 1 Year | 54.30% |
| 3 Years | 10.70% |
| 5 Years | 10.10% |
| 10 Years | 10.42% |
To start receiving a PDF version of this newsletter by email select it in your
alert settings
. If you do not have an account, join us
here
.