A nuclear reaction
September 4th, 2021
Nicholas Winton, the prolific producer of Hedgehog Trader reports, was pounding the table at us about uranium stocks over the past week in INK Chat. Our first reaction was a mild degree of skepticism. After all, hadn't these false uranium dawns come and gone multiple times over the past decade? However, once we started to dig deeper, we sensed that the Hedgehog Trader could have uncovered some opportunity in the making. On August 31st, we posted thoughts in the #stock_ideas-mining channel with our rationale behind going long INK's top-ranked uranium junior miner which was #28 in our August Top 40 Stock Report. As it turned out, uranium stocks, as tracked by the Global X Uranium ETF (URA), made a new 52-week high on Friday.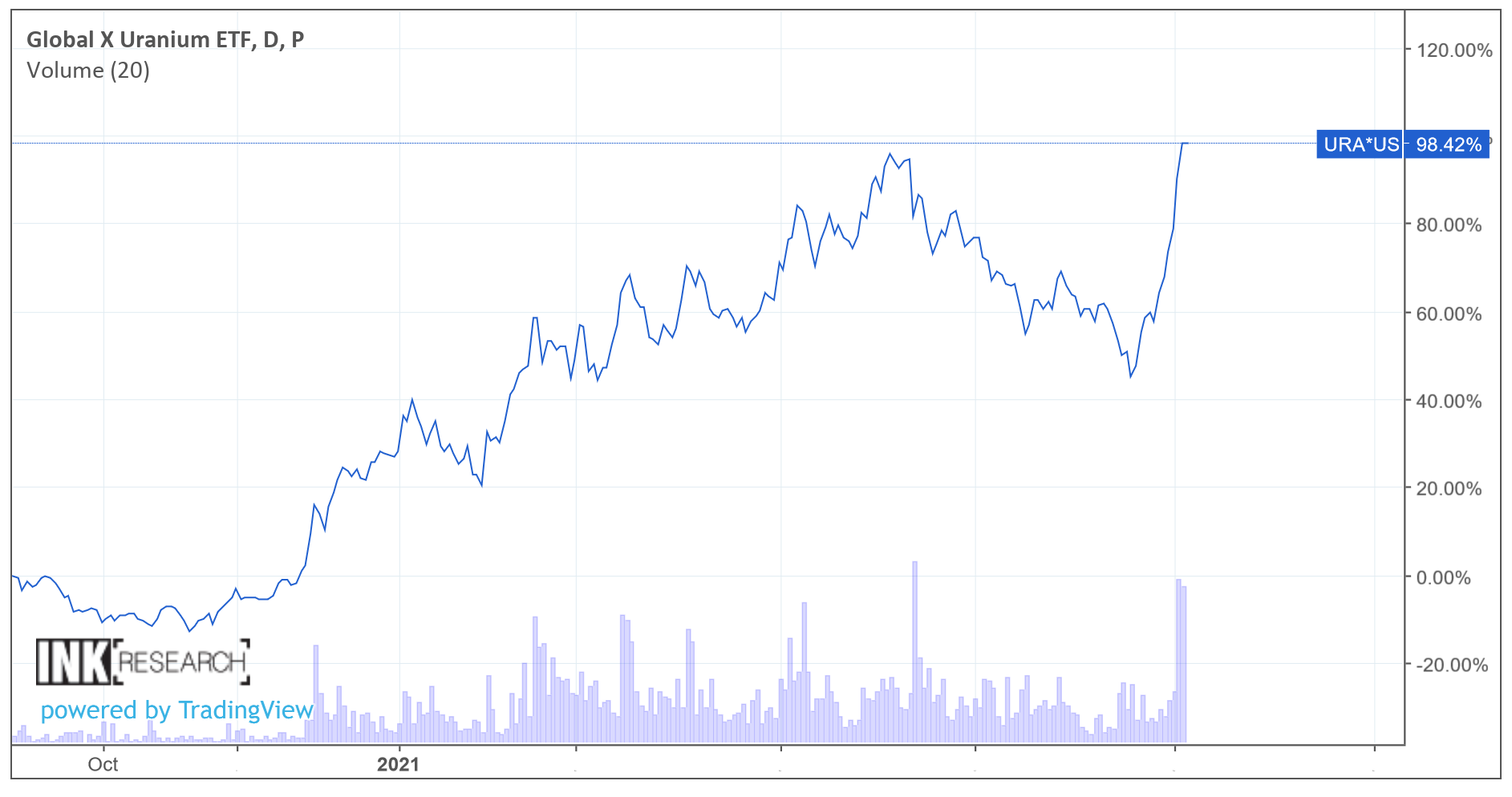 The catalyst for the breakout in uranium stocks may well have been the 8.5% jump in the Sprott Physical Uranium Trust (U.UN) the day before. As the name implies, the Trust invests in physical uranium and has embarked on an aggressive strategy to acquire the commodity at current levels.
Our bullish take on the group was reinforced on Saturday when we found four uranium stocks in the top 10 movers up the INK Edge rankings for the week ended September 4th. The full report is available in the #stock_ideas channel. So far, Eric Sprott appears to have successfully shaken up the uranium market.
Meanwhile, cryptocurrencies continue their remarkable comeback. Solana has added another 80% since we highlighted the deep-dive Real Vision interview with founder Anthony Yakovenko here on August 21st. INK has selected the Solana network for our Viva community token. We will be revealing more about our INK 3.0 blueprint in the weeks ahead.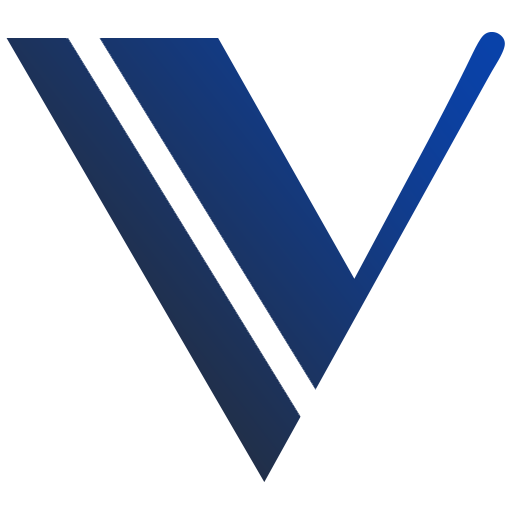 INK's Viva community token has been established on Solana
Crypto-equities have also been staging a comeback. Our video of the week is the preview of our August 31st morning report featuring DeFi Technologies (DEFI) which has had a stunning reversal to the upside.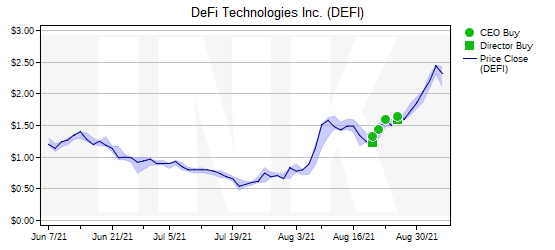 August 31st INK Morning Report stock DeFi Technologies
However, the risks are rising for cryptocurrencies. We fear another coordinated regulatory attack on the crypto space is about to hit as policymakers move in their self-interest to support the status quo. We were given a sense of where things stand in the crypto-regulatory landscape on August 30th via Real Vision. While we believe there are many well-intentioned professional regulators at the staff level who are technology-neutral when it comes to crypto, we have less confidence in some senior global policy leaders who clearly do not want to see the current financial system disrupted.
When these senior policymakers start lecturing about the evils of cryptocurrencies, it is important to recall that these are the same central bankers who promoted the foundation for rapid housing price inflation and manipulated credit markets to stimulate the overconsumption that took its toll on the environment. These are also the heads of the same securities agencies that did nothing to prevent the malfeasance associated with the great financial crisis or even prosecute those involved with the massive frauds that took place in the lead up to the Lehman collapse.
Expect developed-economy policymakers to double down on their failed spring crypto-fear campaign. While we suspect the fall regulatory assault will also fail, there remains a significant risk that altcoins such as Ethereum, Cardano, and Solana will take a hit in the weeks ahead as some big economic and political interests re-engage in the fight to defeat the crypto industry.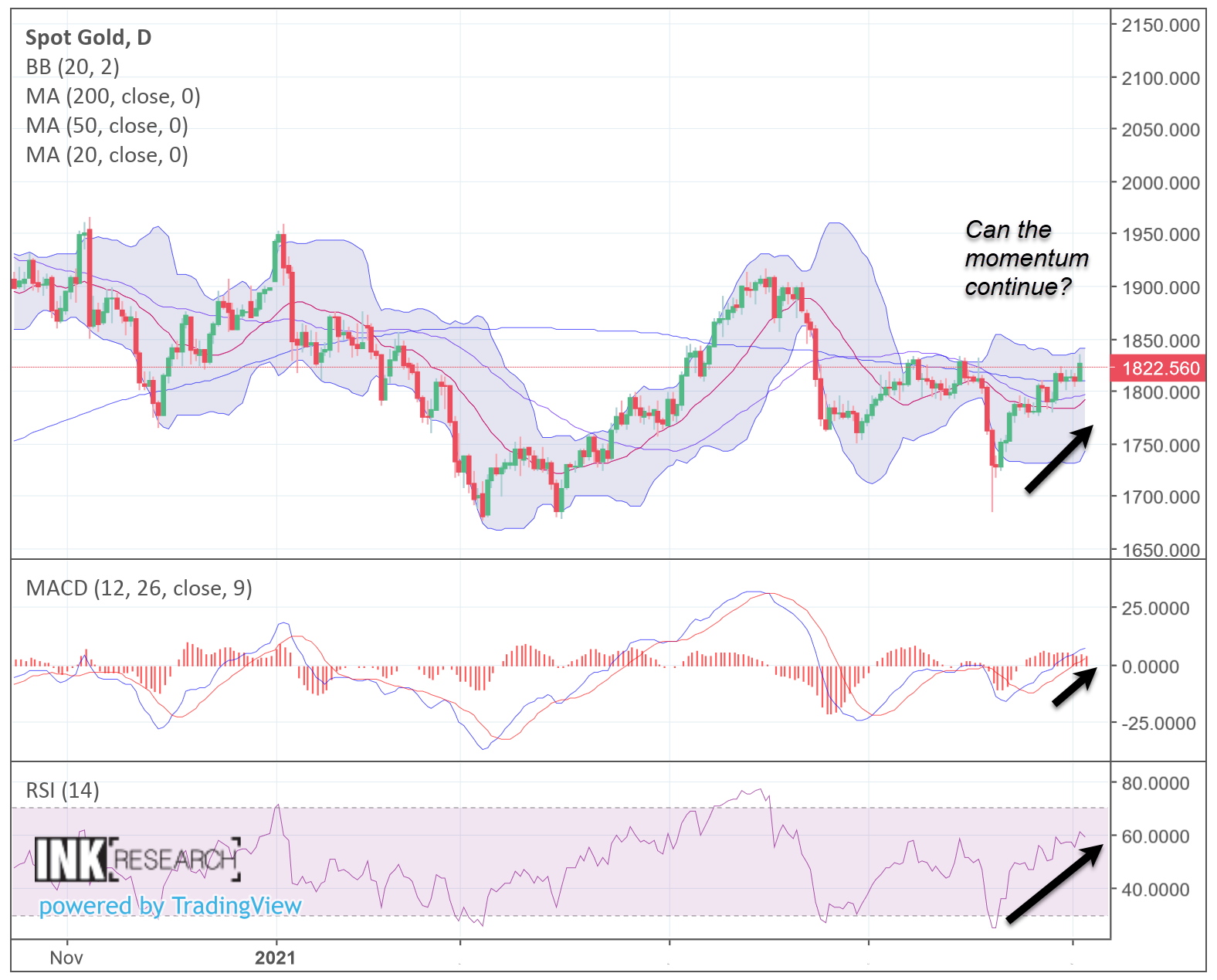 Will gold find its way home to higher ground?
The rising political risks surrounding crypto have us turning our attention back to gold. We note that Coinbureau started to warm up to gold in July, and, in a recent email update, Guy has reported that he has taken some crypto profits and moved some of the cash into digital gold. We will have more to say about the outlook for gold and uranium stocks in our Tuesday morning market update.
| | |
| --- | --- |
| Top 3 Gainers Last Week | Top 3 Losers Last Week |

Returns are as of the last trading day of the previous week.
Featured Clip
Insiders betting on DeFi's future
INK Research closed off August by looking at one of the top movers up the INK Edge crypto-equity rankings. Over the Labour Day weekend, we highlighted the buying in DeFi Technologies that caught our eye. If you are not a member, join us today via inkresearch.com or canadianinsider.com as we let the insiders guide us to opportunity this fall.
Insider of the Week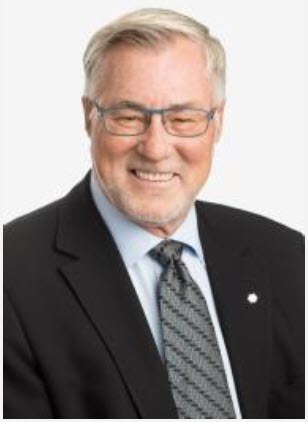 Eric Sprott
Eric Sprott is once again our Insider of the Week. Although he is best known for his gold mining bets, perhaps part of his legacy will be fueling a bull market in uranium stocks that appears to have gained legs in 2021. Uranium prices have reportedly been on the rise, and his recent makeover of the Uranium Participation Corp into the Sprott Physical Uranium Trust may have a lot to do with it. Stocks in the group seem to be sensing that the game has changed in favour of stronger uranium prices going forward.
INK Canadian Insider Index
1 Year Total Return Performance




Historical Performance

Annualized Total Return as of September 3, 2021 04:49 pm

| | |
| --- | --- |
| 1 Year | 59.81% |
| 3 Years | 11.72% |
| 5 Years | 10.05% |
| 10 Years | 10.49% |
To start receiving a PDF version of this newsletter by email select it in your
alert settings
. If you do not have an account, join us
here
.