Nova Scotia to the rescue as global COVID-19 cases and stocks surge?
July 9th, 2020
Under the premise of helping to ensure orderly market conditions, the Federal Reserve remains on track to purchase $80 billion in Treasury bonds a month, in a process known as QE. This is Obama-era monetary policy on steroids. We have little doubt that the Fed's interventions in the bond market are helping to boost asset prices as the payments they make for their bond purchases end up in the bank accounts of Wall Street dealers typically via their parent banks.
The ultimate destination for that cash depends largely on the risk appetite of Wall Street actors. Many, it seems, are willing to dismiss the resurgence of COVID-19 in America and deploy cash into stocks. We heard chatter last week about hospitalizations and deaths being down which seems to be helping to juice animal spirits. Unfortunately, hospitalizations are trending back up, and, just like jobs before a recession starts, deaths are a lagging indicator. Meanwhile, the economic reopening appears to be stalling in America.
Nevertheless, many investors have their eyes on other indicators such as the $1.6 trillion sitting in the Treasury General Account. That is the bank account the US government uses to spend money, and they have a lot of it to spread around in the run-up to the election. In addition, there is talk of another stimulus round coming.
For the moment, investors are infected with stimulus
For the moment, unprecedented Washington stimulus is overriding any concerns about what might happen in the real economy with COVID-19. We suspect at some point markets will correct or pause, but the timing is uncertain. The longer we go before we have a correction, the higher asset prices will go, potentially leading to stock market hyperinflation where prices detach from any reasonable assessment of fundamentals.
Meanwhile, the health situation is crying out for science to deal with the growing infections globally. On that front, Nova Scotia's Sona Nanotech (SONA) is one step closer to offering a testing solution that may provide governments with the tools to manage the pandemic. On July 2nd, the company announced that its COVID-19 point-of-care antigen test is expected to be moving to in-field evaluation studies subject to consultations with MRIGlobal and the FDA. The stock which we highlighted in INK Chat on April 5th soared 123% on the news on Friday. The test is based on the company's gold nanorod technology and, according to a company website, can be produced at about $25 per test. While there remains a risk that the company could fail to gain regulatory approval for the test, it is a promising development that could help put Nova Scotia on the map in the fight against COVID-19.
In fact, the Maritime province is also involved with a joint Canada-China COVID-19 vaccine trial involving China-based CanSino and National Research Council facilities based in Montreal. Human trials are to take place in the Canadian Centre for Vaccinology in Halifax.
Policymakers need a major breakthrough on the COVID-19 front either via a vaccine, treatments, or testing to not only manage the disease but also allow them to ease back on massive stimulus programs. The current pace of government spending and money printing is not sustainable. Should the potent policy mix continue for a prolonged period, it risks damaging reversals to markets and the economy if consumer inflation breaks out or central banks lose control of credit markets.
Nova Scotia is doing its part to find a solution. If successful on either the testing or vaccine front, efforts of the East Coast province may eventually help dispel some of the constant gloom we hear about the Canadian economy and its resource dependence. Loonie bears beware.
In terms of the immediate outlook, inflation momentum seems to be picking up with last week being a good one for inflation-oriented assets. The inflation-sensitive INK Canadian Insider Index advanced 3.6%, well ahead of the S&P/TSX Composite (+2.7%). The big winner again was the junior mining market as the S&P/TSX Venture Index jumped 5.7%.
Disclosure: One or more INK employees holds SONA Nanotech
| | |
| --- | --- |
| Top 3 Gainers Last Week | Top 3 Losers Last Week |

Returns are as of the last trading day of the previous week.
Featured Clip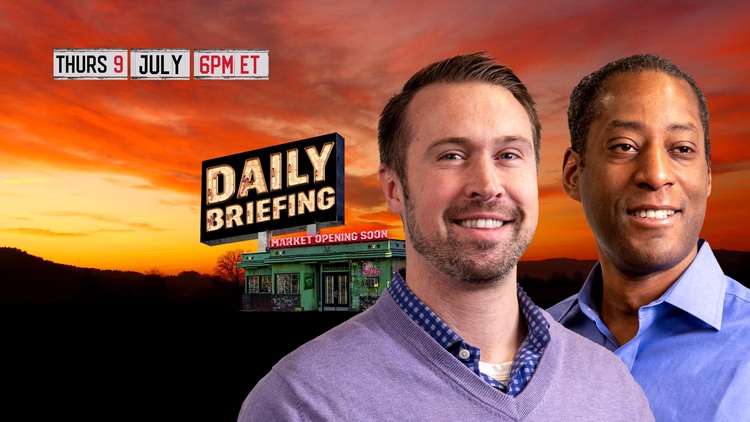 In Real Vision's July 9th Daily Briefing, Ed Harrison and Tyler Neville discuss the ever-expanding chasm in markets between fundamentals and flows. Tyler counters our recent bearish insider signals towards US stocks by arguing that some institutions have no alternative but to buy.
Insider of the Week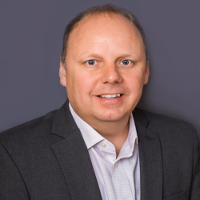 Greg Crawford, CEO of Protech Home Medical (PTQ)
Medical equipment supplier Protech Home Medical operates in 10 eastern US states and is positioning to respond to a potential second wave of COVID-19 with a recent prospectus offering adding $31.8 million to its war chest. Mr. Crawford participated in the offering, spending more than $900,000 picking up shares. We featured Protech in our Thursday morning report.
INK Canadian Insider Index
1 Year Total Return Performance




Historical Performance

Annualized Total Return as of July 9, 2020 04:49 pm

| | |
| --- | --- |
| 1 Year | -11.21% |
| 3 Years | -3.70% |
| 5 Years | 0.41% |
| 10 Years | 6.06% |
To start receiving a PDF version of this newsletter by email select it in your
alert settings
. If you do not have an account, join us
here
.