The meta-map
October 3rd, 2021
A key issue facing INK and other financial media platforms is how to capture and distribute full value from the information and insight contained in their platforms. In our view, that value extends beyond just the data and functionality. It also includes the investing value-added or "alpha" the project generates.
In a typical corporate for-profit media subscription model, a subscriber pays a fee on the assumption that the fee is less than the alpha derived from the service. The subscriber keeps all the excess alpha or incurs the cost if it is negative alpha. Then along comes web 3.0 where the value silos of content creator, user, and financier are being disrupted by distributed ledger technologies that allow experiences to be shared and exchanged.
.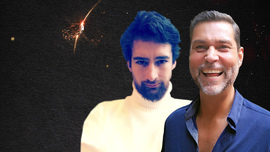 Tokens can change everything
As Rolf Hoefer, co-founder of Cultur3 Capital, explained on INK Ultra Money on June 4th, crypto tokens give us the opportunity in INK 3.0 to coordinate value transfer in a decentralized manner across our community. Hoefer's insights inspired us to create INK's community token, the Viva coin.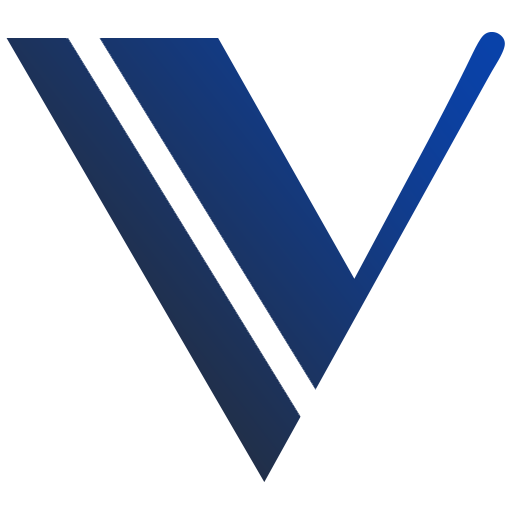 Viva is INK's community token on Solana
The concept of decentralized value transfer (DEVAT) is driving us to INK 3.0. In this decentralized world, members can share their insights, if they so choose, with other community members and be rewarded for those insights which have value. DEVAT can extend beyond insights as it can also include products.
We are also motivated by the prospect of disrupting centralized payment processors who currently yield extreme market power and extract rents from us and our customers while providing lousy service. The current state of the credit card industry reminds us of the landline phone utility business except there is little or no regulatory oversight of today's payment networks. If anything, governments appear captured by them.
The meta-map
As we wrapped our heads around charting the development path to INK 3.0, we concluded that the path would not be linear. Change is happening quickly and in unexpected ways. This has forced us to look at INK 3.0 in a multi-dimensional context. Instead of a linear road map, we look to the future with a meta-map that initially has the following parameters:
1. Opportunities
2. Technology
3. Regulatory environment
The path to a web 3.0 experience will be driven by the interaction of these three components. We will prioritize the development of the largest Opportunities defined by needs (potential adoption) that are closest to being realizable as defined by where things stand with respect to the positive force of Technology and the negative force of Regulation (which initially works to protect incumbents and the status quo).
 
Opportunities driven by needs
There are many opportunities. So many that we will be happy to let the meta-map help us prioritize development. Here are the key needs-based opportunities that INK has identified for initial consideration.
• Seamless gateway user experience: Integrating non-custodial wallet features including token storage, yield farming, and smart contract subscription management into the INK 3.0 connection process.
• Product and service NFT marketplace: Non-fungible token (NFT) use cases extend into the financial products areas.
• Alpha sharing: Is there a way for a community member to share investment opinions and share in the success of those opinions? INK's Viva coin can facilitate sharing. For example, it can be used to reward members who contribute to the success of other members.
• Alpha sharing DEX: We believe there is a way that Alpha sharing could eventually be manifested in the context of a decentralized exchange structure.
• Leading-edge investing tools: INK launched in 2004 focusing on insider signals to generate alpha for its clients. Over time, we expanded to include fundamental and macro factors on the platform. Going forward, we would look to the community to provide us with guidance on where INK 3.0 should focus its resources which are now restricted by technological availability and cost.
Technology
We define technology in terms of how accessible it is to us and how practically it can be used to generate value. For example, while machine learning may have the potential to generate significant value, it is relatively expensive, and its predictive capabilities are still developing. Should INK devote resources to it? We expect the community can provide us with the best answer. In other areas, the assessment is clearer, such as NFTs where the technology is available now.
 
Regulation
Although regulators have had a hard time keeping up with technology, they are speeding up. Some opportunities will enjoy a better regulatory environment than others at any point in time.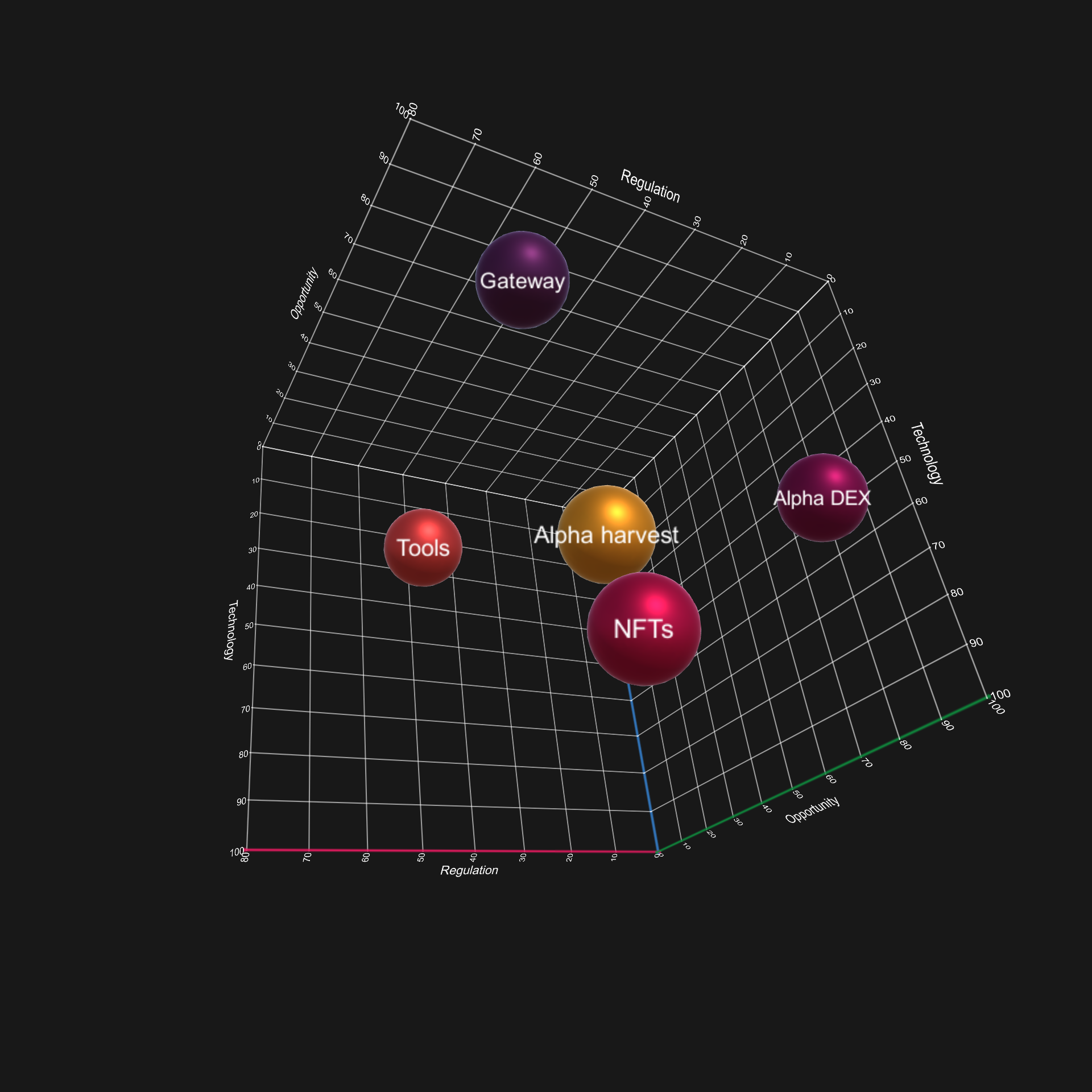 NFTs are the closest opportunity in the INK meta-map
As we confront the meta-map, we need to be laser-focused on community member adoption, interaction, and use of Viva to achieve our mission of voluntary decentralized transfer of value. In the months ahead, we will be rolling out our community strategy and news about our first 3.0 project currently in development in the NFT area.
Smaller is better
In the Top Mining & Crypto Stock Report released last week on INK Research and Canadian Insider, we referenced an Acting Man 2015 post, Can the Fed Print Money?, written by late INK community member Heinz Blasnik. If Heinz is right in his analysis, any Fed tapering could eventually have a negative influence on asset prices. While we expect that a tapering will have a negative influence on prices, there are some other factors at play that could have, at least, a partially offsetting positive impact. Darius Dale pointed to one of them on Thursday when he suggested that a smaller stimulus package could be positive for stocks. In a nutshell, it could reduce the crowding-out impact of bigger government. Darius is getting more bullish but remains cautious until we make it into the second half of October. It is a fantastic and entertaining interview with Real Vision's Dion Rabouin and is our runner-up for video of the week.
The Energy sector continues to surprise skeptics and, for those who are looking for stock ideas in the group, make sure to read our Energy Top 30 Stock Report which was also released last week.
| | |
| --- | --- |
| Top 3 Gainers Last Week | Top 3 Losers Last Week |

Returns are as of the last trading day of the previous week.
Featured Clip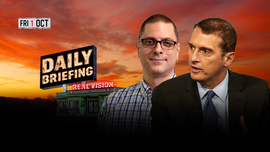 Jim Bianco has his eye on the debt ceiling
In the Friday Real Vision Daily Briefing, Jim Bianco sets the stage for this week. He is concerned about the impasse on the debt ceiling and suggests that Washington is playing with fire. It is always a treat to have Jim on the Ultra Money platform and this episode is one of his best contributions so far, covering a range of issues from inflation to stablecoins. 
Insider of the Week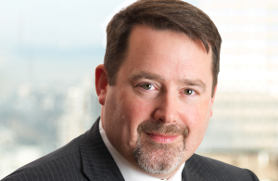 Alex Pourbaix, CEO of Cenovus (CVE)
2021 has been a good year for Cenovus (CVE) shareholders with the stock outperforming the broad sector year-to-date. Its 64.3% advance is better than large-cap peers Canadian Natural Resources (CNQ) +52.0% and Suncor (SU). Among the large integrated players, only Imperial Oil (IMO) +70.0% has turned in a better performance. Cenovus' performance is all the more impressive given its recent acquisition of Husky Energy. It is no small accomplishment to pull off such a large integration of corporate operations and cultures, but so far so good. CEO Alex Pourbaix has been making the most out of the cards his firm was dealt when the pandemic hit last year.
INK Canadian Insider Index
1 Year Total Return Performance




Historical Performance

Annualized Total Return as of October 1, 2021 04:49 pm

| | |
| --- | --- |
| 1 Year | 64.37% |
| 3 Years | 13.76% |
| 5 Years | 11.16% |
| 10 Years | 11.76% |
To start receiving a PDF version of this newsletter by email select it in your
alert settings
. If you do not have an account, join us
here
.