Laggards and disruption in focus
November 8th, 2021
Two themes have dominated across the INK platform over the past seven days. First, in the traditional financial space, we saw some stocks that have been in relatively out-of-favour groups pop up on our screens. We featured precious metals miners in our November 1st and November 3rd morning reports while on November 2nd we featured an old-fashioned broadcaster which had a nice run coming out of the pandemic but has since stalled. While some investors will be tempted to chase performance heading into year-end, we suspect that those who have outperformed their peers may take the opportunity to lighten up on some inflation plays and prepare for a potentially tougher 2022. That could involve looking at some more defensive stocks such as gold miners.
Healthcare is another area that could offer some protection if the Fed threatens to overdo it on monetary tightening. On that front, Real Vision gave us an update on the psychedelic medicine area on Thursday. Meanwhile, one of the biggest long-term laggards, uranium, has come to life recently. That is a theme that should play out independently of monetary policy and Real Vision started the month with an overview of the opportunity from John Ciampaglia, CEO of Sprott Asset Management.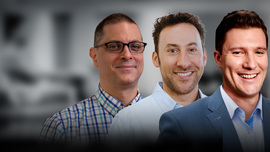 New approach at Field Trip Health (FTRP)
For those investors who can move beyond traditional capital markets and venture into cryptocurrencies, we heard some terrific insights and actionable investing ideas on Real Vision. On November 1st, Alex Mashinsky, CEO of the Celsius Network, explains how his firm can offer investors yields on savings deposits well above what banks can deliver. Real Vison also tackles the question of how technology and blockchain could transform real estate on Wednesday and Thursday.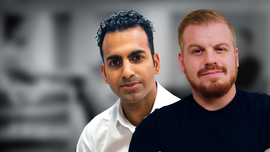 Two of the smartest guys in the crypto trading room
The runner-up for clip of the week goes to Imran Lakha's interview with Greg Magadini, CEO of Genesis Volatility, who explains the importance of options in crypto markets. The two come up with some actionable trades. This is a must-watch interview for anyone trading cryptocurrencies.
INK 3.0
We are continuing to develop our tokenomics plan for the Viva community coin rollout and build the registration application for the NFT platform. Ted Dixon provides an update on the INK 3.0 project in a November 4th Howe Street radio interview with Jim Goddard.
| | |
| --- | --- |
| Top 3 Gainers Last Week | Top 3 Losers Last Week |

Returns are as of the last trading day of the previous week.
Featured Clip
Outgoing Cypherpunk Holdings (HODL) CEO keeps buying
This Week's featured clip comes from INK Ultra Money where, in our Friday report, we highlighted buying in an out-of-favour stock that appears to have made some subtle shifts in direction and a not-so-subtle shift in management. Both investors and insiders seem to be on board.
Insider of the Week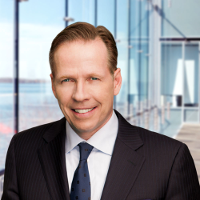 Doug Murphy, CEO of Corus Entertainment (CJR)
When we reported on Corus in our morning report back in August 2020, we highlighted buying from CEO Doug Murphy and the stock went on to climb 100%. As we note in our November 2nd report, however, the stock has been struggling over the past few months. Profit margin was up slightly for the fiscal year (ended August 31st) but slipped in Q4. We look to insiders for hints as to whether such slips are one-off events or the start of a trend, and Mr. Murphy has been buying again. He spent $127,392 picking up shares in the public market in late October.
INK Canadian Insider Index
1 Year Total Return Performance




Historical Performance

Annualized Total Return as of November 8, 2021 04:49 pm

| | |
| --- | --- |
| 1 Year | 67.28% |
| 3 Years | 20.01% |
| 5 Years | 12.84% |
| 10 Years | 11.34% |
To start receiving a PDF version of this newsletter by email select it in your
alert settings
. If you do not have an account, join us
here
.