Insider stocks are beating the market big as inflation expectations rise
August 19th, 2020
Last week's report was on the money as inflation-oriented assets outside of the mining area generally rose while bond yields soared. The inflation-sensitive INK Canadian Insider (CIN) Index advanced, up 2.1%, which was better than most North American benchmarks. The Index, which is used by the Horizons Cdn Insider Index ETF (HII) (under license with INK Research) is now up 22.2% over the past 90 days ending March 19th, well ahead of the media favourite S&P/TSX Composite Index (up 10.5%) and the mega-cap driven S&P 500 Index (up 13.6% in local currency).
In fact, the Canadian Insider stocks have been killing it since inflation expectations bottomed on March 19th as measured by Treasury bond breakeven inflation rates (see chart). The INK CIN Index is up 53.9%, beating even the Nasdaq 100 in Canadian dollar terms which is up 39.9%.

The INK CIN Index has beaten the Nasdaq 100 in C$ terms since March 19, 2020
More recently, both gold and technology shares fell last week on the back of rising bond prices. However, the S&P/TSX Energy Index rose 3.6%, making it the star sector performer. While we will not go as far as to say we expect a winning streak ahead, we continue to believe that the G-economy forces are prevailing, and this will have major implications for asset prices.
Investors who cling to the old BOY playbook of the Bernanke, Obama, and Yellen years by favouring dividend payers and fixed income risk significant underperformance. While the bonds and bond proxies will not go down without a fight, we expect the Fed to eventually let the long-end of the bond market slip along with junk bonds as it becomes obvious that a weaker US dollar is part of the equation to get the economy back on track. At that point, it will likely dawn on the consensus view that D-economy deflation is slipping away along with the multi-decade bond bull market.
Letting the US dollar depreciate will support not only commodities and resource stocks, but also dollar substitutes such as gold, silver, and cryptocurrencies. Indeed, on Friday after the close, Warren Buffett made waves with a securities filing which indicated that Berkshire Hathaway (BRK.A) had taken a stake in Barrick Gold (ABX). Ironically, INK announced on Friday that Barrick is being dropped from the INK CIN Index in the quarterly rebalancing that will take place this Friday after the close. Barrick went into the Index on November 16, 2018, and is up 108.7% as of August 14th compared to Berkshire Hathaway stock which is down 3.7% (local currency basis and dividends not included). Barrick is being replaced by the smaller Karora Resources (KRR) which owns the Beta Hunt mine in Australia.
In terms of the broader outlook for precious metals and miners, INK Ultra Money is in the throes of a week-long focus on the group. On Monday, we kicked things off with Lyn Alden of Lyn Alden Investment Strategy and Ron William of RW Advisor assessing gold and silver on a relative fundamental and technical basis. On Wednesday, we had a stock-picker's lab of sorts with Raoul Pal and James Rasteh, CIO and co-founder of Coast Capital. If you are not a Canadian Insider Club Ultra member, join us now and get full access to precious metals week videos. Act now, because, in the fall, fees for new membership will be rising significantly to cover costs and help protect the value to existing members who have joined to support our work.
We will be discussing the rebalancing of the INK CIN Index in greater detail next week. In the meantime, suffice it to say that pro-inflationary assets remain in the spotlight with the forest products area being the surprise winner. The complete list of adds and drops is available on Index.INKResearch.com.
| | |
| --- | --- |
| Top 3 Gainers Last Week | Top 3 Losers Last Week |

Returns are as of the last trading day of the previous week.
Featured Clip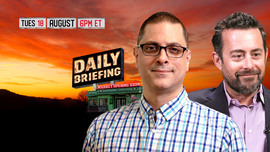 Tony Greer sees big opportunity ahead
Tony Greer made a special appearance in Tuesday's Real Vision Daily Briefing, and, as usual, he delivers great tactical insight. Like INK, he believes we are in an inflation-driven market. Remarkably, he hinted at a potential backup in yields, just as we did in our US Market report, less than 24 hours before US long bond yields surged Wednesday on the back of a poor 20-year auction and Fed minutes that dismissed the need for yield curve control.
Insider of the Week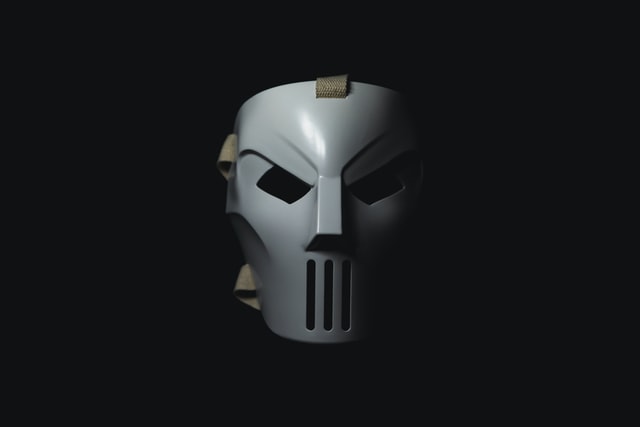 Bond Vigilantes (Image by Luke Southern)
In our US market report Wednesday morning we wrote about the bond vigilantes. We suggested that given all the passive money flowing into long bond ETFs via robo-advisors and other avenues such as automatic retirement plan monthly purchases, for the yield curve to steepen we might need to see the return of the bond vigilantes.
For those unfamiliar with the bond vigilantes, they briefly roamed the market in the 1990s. The vigilantes have long been run out of the market by the Fed and its aggressive central planning. However, the Fed has a bit of a problem right now. Asset prices are starting to run hot, but the Fed does not want to start talking about tightening policy yet. Could they let the vigilantes come back to do some of the tough work for them? A market-led steepening of the yield curve would likely be welcome as it would help to take some steam out of some of the red-hot sectors and support the banking sector while also helping to attract more investors for the billions of dollars of government bond issuance that will be taking place during the rest of the year. We suggested in our report that we could get our first hint if the vigilantes might make a comeback on Wednesday.
Based on what we saw, the bond bulls might want to keep their guard up.
INK Canadian Insider Index
1 Year Total Return Performance




Historical Performance

Annualized Total Return as of August 19, 2020 04:49 pm

| | |
| --- | --- |
| 1 Year | 1.63% |
| 3 Years | -0.42% |
| 5 Years | 3.23% |
| 10 Years | 7.12% |
To start receiving a PDF version of this newsletter by email select it in your
alert settings
. If you do not have an account, join us
here
.