Inflationary winds pick up strength
August 6th, 2020
Hurricane season is well underway with Hurricane Isaias the latest to make landfall in North America this week. At INK, we are on the lookout for a storm of a different sort, inflation. Pronounced dead by many market observers in the wake of COVID-19, inflation is starting to surprise on the upside throughout the world. Late last month, Stats Canada reported Canadian inflation was 0.7% in June, more than double the Bay Street forecast of 0.3%. Last week, US June inflation, as measured by the PCE Index, came in at 0.8% compared to 0.5% the previous month. Meanwhile, long-term inflation expectations continue their Nike swoosh-shaped recovery with US 10-year breakeven inflation rates hitting 1.58% Friday, the highest level since February 24th.
Inflation expectations measured by breakevens trending higher since March 19th
The return of inflationary forces continues to show up in asset prices. Last week, the mid-cap oriented Horizons Cdn Insider Index ETF (HII) which uses the INK Canadian Insider Index climbed 2.97%, nearly double the iShares S&P/TSX Cdn Dividend Aristocrats ETF (CDZ) which advanced 1.52% (ETF returns based on NAV). The outperformance of growth-oriented, mid-cap stocks compared to dividend stocks was complemented by the continued strong showing of inflation-sensitive silver as the gold-silver ratio remained below 85%.
We expect inflationary forces will continue to be supported not only by government spending but also by central banks. In fact, on Monday, Charles Evans, who is the chief executive officer of the Federal Reserve Bank of Chicago, was reported as saying that he believes the central bank should not raise rates until inflation hits 2.5%, which is 0.5% above the target rate. That attitude marks a major shift for the Fed which started to tighten policy late last decade before inflation reached 2%.
While deflation risks will remain with us for some time, short of a major policy blunder out of Washington, we expect inflationary forces to keep picking up steam. This will likely catch many investors off guard as they are likely anchored in yield-chasing strategies that worked so well last decade. At the very least, we believe portfolios should be hedged for our G-economy outcome as described in our core investment theme #1 (from our INK Market report):
#1 Canadian mid-caps as a way to benefit from a G-economy outcome:

Left unchecked, economic damage associated with the COVID-19 crisis could lead to disinflation or deflation for years to come. We call that the D-economy. The alternative is for elected officials to take the lead and adopt a whatever-it-takes approach and spend big. Increased government spending plus supply chain constraints could lead to an inflationary outcome big enough where the bond market finally ends its multi-decade bull market. We call that the G-economy for government-led return to nominal growth. A large amount of uncertainty exists as to which outcome the future best represents. So far, the policy responses seem to lean towards an eventual G-economy outcome. We can potentially capitalize on the G-economy by exposure to Canadian mid-cap stocks. The mid-cap oriented INK Canadian Index has an over 0.7 correlation with changing 10-year inflation expectations. The Index sold off sharply as inflation expectations plunged in March. It could snap back should inflation expectations reignite.
For those with stronger convictions towards the reemergence of inflation, incremental exposure to G-economy assets including Canadian mid-caps, precious metals miners, and real return bonds should be considered. For those with higher risk tolerances, cryptocurrency-related assets and a basket of resource stocks can provide leverage to expected inflationary outcomes. However, we would keep in mind that air pockets of deflation risk are likely along the way which could result in potential draw-downs. As such, maintaining some cash reserves would also be prudent in order to be able to capitalize on any major sell-offs. When those opportunities arise, we will let the insiders guide towards opportunity. On that front, next week we will be releasing the August INK Edge Top 40 Stock Report which is certain to be full of names that are positioned to capitalize on the G-economy.
Looking out 12 to 18 months, Canadian insider sentiment remains in a generally bullish formation for stocks listed on both the TSX and Venture exchanges. Both our INK and Venture Indicators began the week above 100% meaning there are still more stocks with key insider buying in Canada than there are with selling.
| | |
| --- | --- |
| Top 3 Gainers Last Week | Top 3 Losers Last Week |

Returns are as of the last trading day of the previous week.
Featured Clip
Will Dundee be the junior mining on-ramp for big money?
In a free Ultra Money video, we highlight insider buying at Dundee (DC.A) along with its significant cash position which it is looking to deploy into the junior mining space. That is a nice combination to see in a vehicle and could offer a way for financial advisors and institutions to get exposure to the junior mining space.
Insider of the Week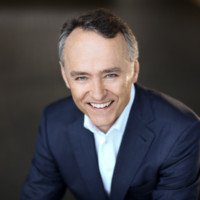 A. Murray Sinclair, Director of Dundee
We featured Dundee in our August 5th Morning Report (and in our featured video above). Mr. Sinclair has spent more than $2 million picking up shares in Dundee Corporation over the past 90 days as the stock has climbed an impressive 30%.
INK Canadian Insider Index
1 Year Total Return Performance




Historical Performance

Annualized Total Return as of August 6, 2020 04:49 pm

| | |
| --- | --- |
| 1 Year | -0.97% |
| 3 Years | -1.42% |
| 5 Years | 2.07% |
| 10 Years | 6.62% |
To start receiving a PDF version of this newsletter by email select it in your
alert settings
. If you do not have an account, join us
here
.