An inflated outlook for 2020
December 22nd, 2019
For Canadian stocks, a lot is riding on the outlook for oil and natural gas prices as we head into 2020. In the Canadian market, there are 787 stocks which are big enough for us to rank with our INK Edge process, 102 (13%) of which are in the Energy sector. We are finally starting to see some of those 102 names work their way up the charts. In our December Top 30 Energy Report, 11 stocks on the list had sunny outlooks. A sunny outlook means that a stock is in the top 10% of all stocks ranked based on value, insider commitment and price momentum. At the beginning of 2019, only four stocks in the sector had sunny outlooks.
As we head towards the new year, energy stocks are finally starting the pull their weight in terms of offering opportunity to Canadian investors. Looking ahead, the durability of their rankings and return prospects will, for the most part, be determined by the direction of crude and natural gas prices.
It is always a guessing game whether crude demand and supply are in balance globally. If one assumes that the market is roughly in balance, we would tilt to the bullish case for oil & gas stocks given the Fed's liquidity injections from T-bill purchases and repo operations that will continue into the new year. As we have mentioned in earlier reports, we view these moves as being more commodity friendly than old-school Ben Bernanke QE.
If oil prices move higher from here, they will also help to firm up inflation expectations. That should help to push up bond yields and move investors out of defensive stocks such as Utilities and non-cyclical dividend payers such as Telecom as well as expensive growth stocks such as software. As investors exit such defensive positions, some of the funds will likely find their way into the inflation-sensitive parts of the Canadian market, including Energy and Basic Materials. REITs with pricing power could also benefit if bond yields do not move up too much, helping to keep real yields muted.
Inflation expectations have been rising since the Fed started not-QE T-bill buying on October 15th
Rising inflation expectations could offer some surprises in some non-cyclical areas beyond REITs. Canadian grocery stocks have sold off on concerns about demand growth going forward. However, if grocery stores find they can win at the inflation game by passing along price increases to consumers, it may be a different story. At this point, they are a group that should be watched closely to see if they are able to run with the inflation winners should crude prices ignite inflation expectations over the next month or two.
Generally, we expect the Canadian market to do well in an inflationary environment. While oil & gas stocks could be the big relative winners, pro-cyclical Canadian stocks should also thrive. Since the Fed started its not-QE T-bill buying program on October 15th, the S&P/TSX Capped Energy Index has been one of the best performing North American indexes, advancing 13.1%, easily beating the S&P 500 up 7. 5%. Meanwhile, the mid-cap-oriented INK Canadian Insider Index is up 7.7% in local currency terms. The Canadian outperformance is magnified when Canadian dollar gains of 1% are factored into equation.
Canadian energy stocks are back above their 200-day moving average
Looking ahead to the first half of 2020, if inflation expectations continue to rise, we expect the INK CIN Index will outperform both the S&P 500 which will be held back by rising bond yields and the S&P/TSX Composite Index which will be held back by large cap dividend payers that will also struggle to keep up with rising yields. In contrast, if inflation expectations stall out, defensive stocks and big cap technology will likely be the relative winners, and a repeat of what played out between May 2018 and mid-October of this year could well occur. During that period, the INK CIN Index lagged, as did Canadian oil & gas.
However, going into 2020 it is the bears who are fighting the Fed. We expect it will be a fight that the Fed wins, at least initially, sending both the Canadian equity bears and bond bulls back into hibernation until at least July.
This will be our last Insights for the year. We appreciate you taking the time to read our weekly newsletter that we just launched in 2019, and we wish everyone happy holidays, a merry Christmas and a prosperous and healthy 2020.
| | |
| --- | --- |
| Top 3 Gainers Last Week | Top 3 Losers Last Week |

Returns are as of the last trading day of the previous week.
Featured Clip
New highs unlikely for Aurora Cannabis anytime soon
In the December 17th morning report, INK Research explained why it has a short-term bullish reading for Canadian cannabis stocks as a group. However, based on INK Edge rankings grower Aurora Cannabis (ACB) is expected to lag the pack. Watch the special free YouTube version of this premium Ultra Money INK video report summary or better still, join the Canadian Insider Club as an Ultra member and never miss another Real Vision or INK premium video. Until Box Day, new club members can select the Ultra membership option for just an additional 99 cents over the regular club subscription price by using coupon BLACKBOX at checkout. Best of all, you to keep the 99-cent upgrade rate every year until your membership is cancelled. Click here to find out more about the club. 
Insider of the Week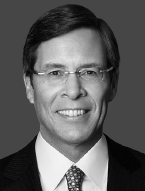 Jeffrey Orr, CEO Power Financial
When Power Corporation (POW) completes its re-organization with Power Financial (PWF), Jeffrey Orr is expected to take over the helm of the combined entity. The new structure will combine the two companies into single entity Power Corporation. The companies are hoping to compete the restructuring in Q1 2020. So far, investors are giving the move a thumbs up with both stocks trading higher since the Friday December 13th announcement.
INK Canadian Insider Index
1 Year Total Return Performance




Historical Performance

Annualized Total Return as of December 20, 2019 04:49 pm

| | |
| --- | --- |
| 1 Year | 20.66% |
| 3 Years | 2.69% |
| 5 Years | 5.20% |
| 10 Years | 8.17% |
To start receiving a PDF version of this newsletter by email select it in your
alert settings
. If you do not have an account, join us
here
.