If inflation returns, Canadian stocks could benefit
April 5th, 2020
There is a growing possibility that March 23rd was a significant floor or low for stocks. The INK Indicator, which tracks the number of stocks with key insider buying versus those with key selling, is nearing a peak. Such a peak indicates peak insider buying which tends to take place near significant support levels for stocks. The signal worked out well during the great financial crisis as it peaked in the late fall of 2008, coinciding with a floor in junior and emerging market stocks. Not only is our INK Indicator nearing a peak, but we have also seen examples of likely forced insider selling, perhaps due to margin calls. We last saw this take place near the lows during the great financial crisis of 2008. For those investors who are willing to risk a retest of the lows, current stock price levels may be presenting some tempting entry points for INK Edge stocks with sunny or mostly sunny outlooks. On Monday, we will be publishing our April Top 40 Report which lists the 40 highest ranked INK Edge stocks. To get your copy, join us as a Canadian Insider Club member.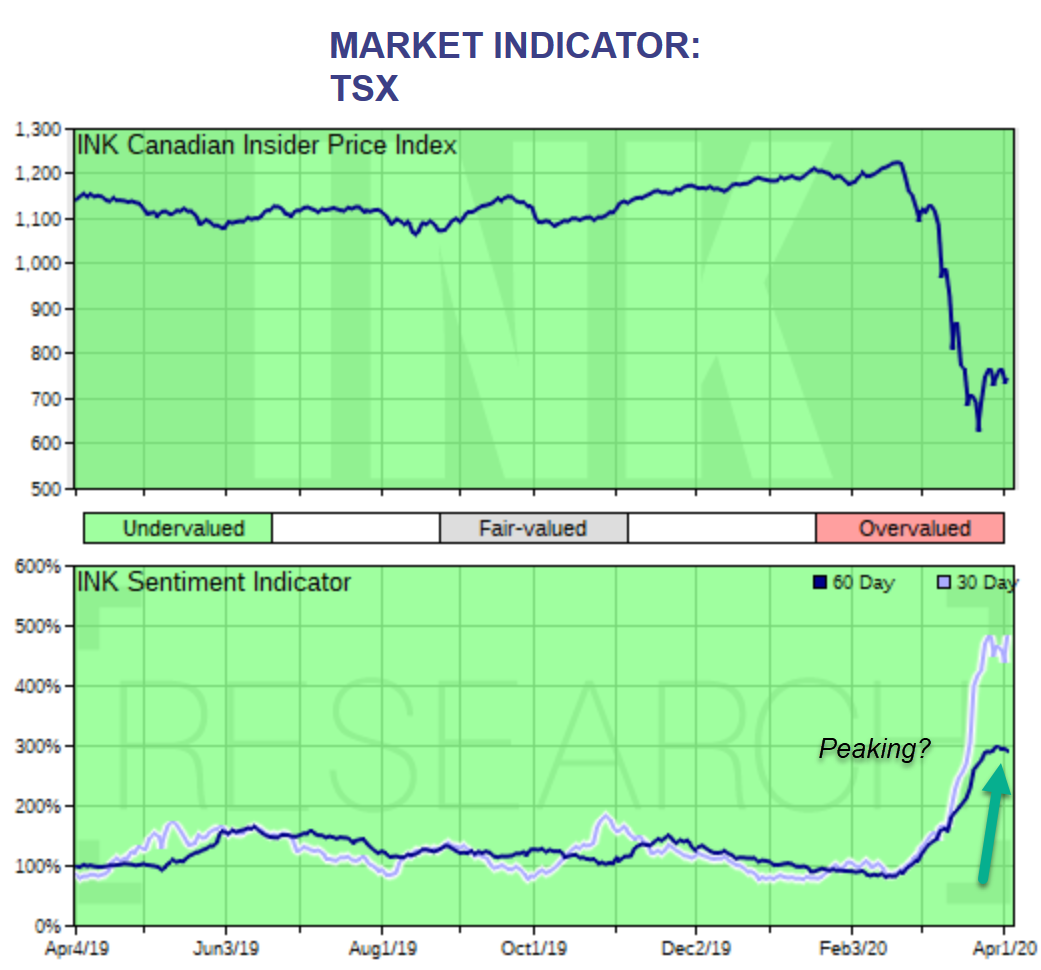 An indicator peak over the next few days would signal confirmation of recent lows
For the March 23rd lows to hold, the economy will have to spare investors from any unexpected bad news. Not everyone is so sure that will be the case. In our broadcast of the week, Real Vision's Raoul Pal stakes his belief that there may be plenty of more bad news to come that investors are not expecting. Meanwhile, last week on INK Ultra Money, we also heard from Dr. Nouriel Roubini who made the case for stagflation. If he is right, things may not be so dreary for Canadian stocks.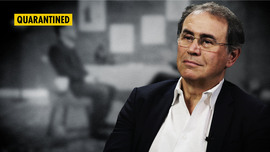 Roubini sees a supply shock
As it turns out, one way investors can position for a potential return of inflation is via exposure to Canadian mid-cap stocks. The INK Canadian Insider Index has taken a big hit on the back of plunging inflation expectations,off almost 32% over the past 12 months. As can be seen on the graph below, there is a fairly tight correlation between changing inflation expectations and the returns of Canadian mid-cap stocks as tracked by the Index. However, what goes down, can also go back up. Indeed, an inflation stock recovery may already be underway.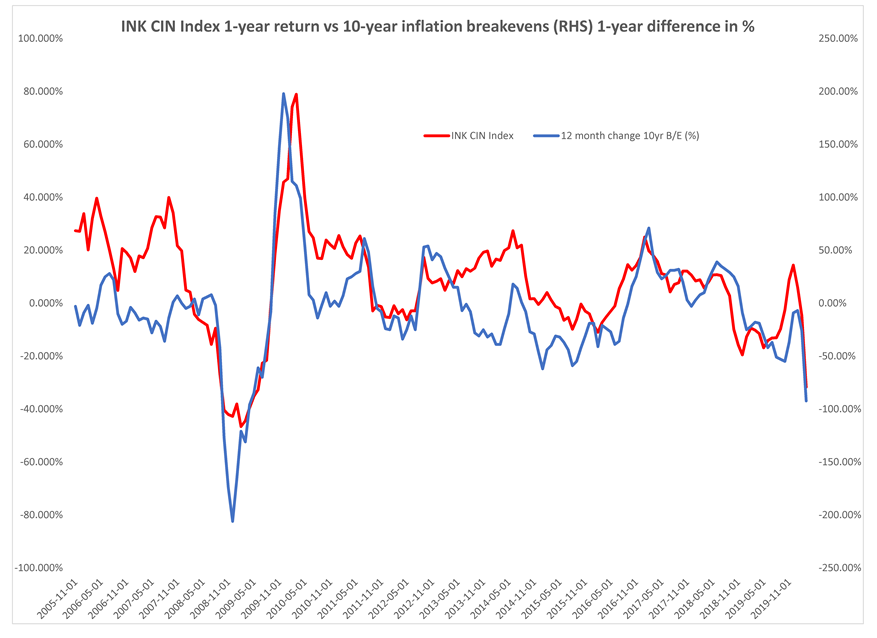 Canadian mid-caps (red) could snap back quickly if inflation expectations (blue) switch gears
Inflation expectations have rebounded off their March daily lows according to St. Louis Federal Reserve FRED data, and the INK Canadian Insider Index has followed. If the rebound continues, Canadian stocks may finally start finding some love from investors, at least on a relative basis. On that front, we will have to keep a close eye on the oil markets in the days ahead as it is hard to imagine inflation expectations moving much higher without some strong indication that oil has bottomed.
| | |
| --- | --- |
| Top 3 Gainers Last Week | Top 3 Losers Last Week |

Returns are as of the last trading day of the previous week.
Featured Clip
INK Ultra Money Free: Real Vision April 3rd briefing
Real Vision's Raoul Pal and Ed Harrison wrap up the week in markets and take a look at what could be next. As usual, Pal does not pull any punches. Make sure to check INK Ultra Money every trading day afternoon for the Real Vision daily briefing during the COVID-19 crisis.
Insider of the Week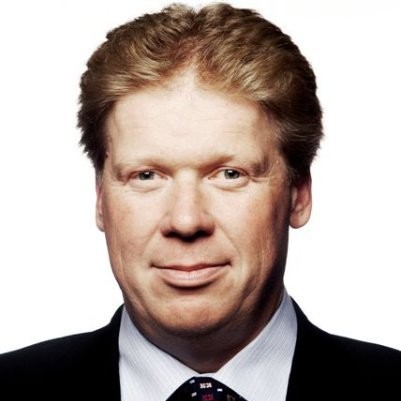 Telus CFO Doug French
Telus has some breathing room during the COVID-19 pandemic thanks to a well-timed stock offering that closed in February. The company had the good fortune of closing a $1.5 billion equity financing on February 26th at $26 per share (split-adjusted), not far off its all-time high of $27.74. We suspect CFO Doug French had something to do with the timing. The successful stock offering did not spare Telus shares from the market selloff last month. However, we note that Mr. French was buying $22.21 on March 20th.
INK Canadian Insider Index
1 Year Total Return Performance




Historical Performance

Annualized Total Return as of April 3, 2020 04:49 pm

| | |
| --- | --- |
| 1 Year | -33.68% |
| 3 Years | -12.94% |
| 5 Years | -5.60% |
| 10 Years | 2.24% |
To start receiving a PDF version of this newsletter by email select it in your
alert settings
. If you do not have an account, join us
here
.