How long will the BOY playbook keep working?
April 29th, 2019
Over the weekend, INK CEO Ted Dixon appeared on This Week in Money with Jim Goddard where he pointed to some warning signs we are seeing in the market right now. He discussed the flatlining of our INK Indicator, a recurring theme of this report over the past few weeks. In this letter last week, we suggested things were lining up eerily like 2018. Sagging insider sentiment is even more of a concern south of the border where Transportation industry insiders are unanimously selling. Moreover, these indicator warning signs are coming about a month earlier than we saw last year.
There are also warning signs emerging at the stock level. One of the warning signs he highlighted in the interview that may be new to readers of this report is the returning popularity of stocks with idiosyncratic growth stories such as Amazon (Mostly Sunny; AMZN). If investors truly believed that significant global or even US growth was sustainable, they would be more inclined to invest in value stocks that have broad exposure to the economy. If growth was expected to be strong, there would be no need to pay up for stock-specific growth stories. Instead, we see another situation reminiscent of last year when FANG stocks were leading the market.
In fact, year-to-date growth stocks as tracked by the Russell 1000 Growth ETF (IWF) are up 21.1% compared to a 14.3% return for the competing Russell 1000 Value ETF (IWD) as of Friday. This marks a return to the Bernanke-Obama-Yellen (BOY) playbook where investors piled into large-cap growth situations to take advantage of loose monetary policy during a period of lacklustre economic growth. This time around, however, monetary conditions are not as accommodating as rates are no longer at zero and QE is long finished. We will have to see how long the BOY playbook pays off after 6 rate hikes over the past two years.

The BOY playbook is back and working, at least for now (click for larger)
The interview also touches on potential stock-specific growth themes in Canada that can be found among certain marijuana names and possibly in some emerging junior mining area plays. We have been highlighting names in both groups that have made our screens in our daily morning report, with another one from the cannabis area in Monday's morning report. You can listen to the interview which starts at the 46:25 minute mark on either INKResearch.com or Canadian Insider where you can find it here: https://t.co/5SM732yD1u.
In terms of what this means for the direction of stocks over the next few months, while markets could continue higher with a melt-up scenario not out of the question, our base case is for broad indices to peak for the year before Labour Day. Last year, most of the FANG stocks started to slip below the Mostly Sunny INK Edge category ahead of the market's late September high-water mark. Consequently, we will be keeping a close eye on current growth darlings such as Amazon, Facebook (Sunny; FB), and Microsoft (Sunny; MSFT) to see if they give us an early warning again by slipping down our rankings. In the meantime, we expect stock-specific situations to eclipse any broad themes, including our four core investment themes.
In another warning sign that global growth continues to face challenges, the mid-cap oriented INK Canadian Insider Index slipped 0.6% last week, dragged down by a late-week swoon in oil & gas names.
| | |
| --- | --- |
| Top 3 Gainers Last Week | Top 3 Losers Last Week |

Returns are as of the last trading day of the previous week.
Featured Clip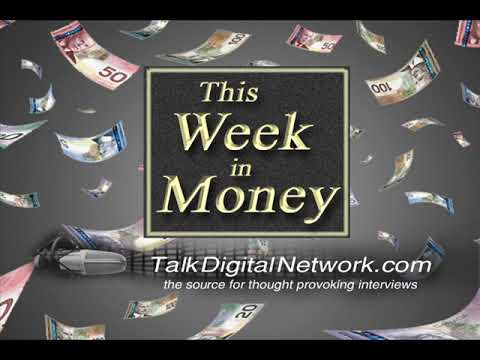 Listen to INK CEO Ted Dixon in the third segment
There are a lot of warning signs right now for investors according to INK's CEO:
Flatlined Canadian insider sentiment
Unanimous selling by US Transportation insiders
Growth stocks outperforming value
On the positive side, we have a Fed on hold and a possible end to the Sino-US trade war.
Later in the interview, the INK CEO makes the case for income tax reform.
Insider of the Week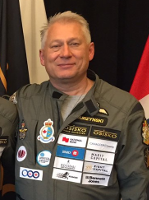 John Burzynski
Thanks in part to the recent buying spree by director John Burzynski, Osisko Metals (OM) has moved up to a Sunny INK Edge outlook ranking. Over the past three months, he has spent more than $200,000 buying OM shares. Mr. Burzynski is no stranger to the mining world:
He is a co-founder of the Osisko Canadian Malartic gold mine
Along with Sean Roosen and Robert Wares was named Mining Men of the Year in 2009
He is an officer or director of 5 other mining-related companies
Recently, he has also been buying Osisko Mining (OSK) where he is the CEO.
INK Canadian Insider Index
1 Year Total Return Performance




Historical Performance

Annualized Total Return as of April 29, 2019 04:49 pm

| | |
| --- | --- |
| 1 Year | -9.80% |
| 3 Years | 5.58% |
| 5 Years | 2.96% |
| 10 Years | 12.13% |
To start receiving a PDF version of this newsletter by email select it in your
alert settings
. If you do not have an account, join us
here
.