Help us build the Viva community
November 21st, 2021
As we start the new week, inflation has been front-and-centre on the INK platform. Jared Dillian and James Davolos painted a bleak picture on the inflation front last Wednesday. However, Darius Dale, who has been pretty much spot-on with his macro calls this year, is less concerned about inflation in 2022. He is more concerned about a slowing US economy. The question is when will markets start to feel the same way.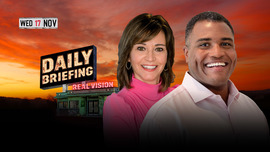 Is Q4 growth a head fake?
Maggie Lake's interview would have been our Clip of the Week if it were not for Amir Adnani, CEO of Uranium Energy (UEC), who gave us a top-notch overview of the uranium market on Friday. Uranium stocks have already pulled back from their recent highs, so for those thinking about the group for the first time, this is a timely video.
As usual, we had plenty of crypto content from Real Vision and on Tuesday, Brian Estes of Off The Chain Capital made his case for a portfolio allocation to bitcoin. For investment fund fiduciaries, this is a must-watch.
Help us build the Viva community
Viva the big blockchain disruption!
Blockchain technology is spurring generational disruption in the financial and media industries. We believe change will be pervasive. It will impact investors, issuers, investment managers, newsletter writers and financial intermediaries. Even as we keep our existing web platforms such as inkresearch.com and Canadianinsider.com in place, INK is embracing for change and has set course to build exciting and potentially generational opportunities for all our members.
As we explained on our October 3rd in Insights, crypto tokens provide the opportunity to build an identity and reward structure across a community to promote valuable shared experiences. That inspired us to create the Viva coin which will be front and centre as we build the Viva community.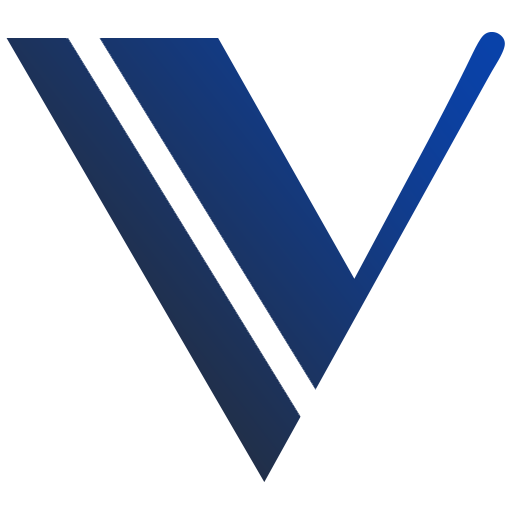 Help us build the Viva community
In fact, we believe Viva is the first community-oriented reward token to be created out of Canada on the Solana blockchain.
Meanwhile, INK's first NFT platform currently under development will be able to accommodate 3-D renderings and will serve as our first step into the metaverse.
The change that is about to hit is enormous and now is the time to create a community that will be home to places that helps its members gain knowledge and new sources of opportunity such as NFT platforms.
Eventually, we want Viva to be run by its members. As a first step on that journey, we have set up a new channel in INK Chat called: #Viva_roadmap where we want to start a general discussion about building and contributing to the Viva community. When you click on the channel link, hit the blue join button to add the channel to your channel list (otherwise, you will not see it).
There are wide ranging opportunities for learning and contribution. If you are a resource company, join to learn if NFTs can help you. If you are a newsletter writer, join to help us brainstorm on how Viva rewards can help you. If you are an investment manager, join the channel to learn how the unfolding disruption taking place in your industry right now can help you.
If you have not yet registered for INK Chat, here is your invite link which is available for all INK Research, Canadian Insider Club and Insider Tracking Advantage users: https://chat.inkresearch.com/register/YEjtfbGRreQFhA8pj (registrations need to be approved so please allow 48 hours).
We will also consider INK Chat invites for non-members. Just direct message us on Twitter @INKResearch.
Members will shape the culture of the Viva community. Ultimately, our culture will depend on our members who seize the opportunity. We hope you will join us.
| | |
| --- | --- |
| Top 3 Gainers Last Week | Top 3 Losers Last Week |

Returns are as of the last trading day of the previous week.
Featured Clip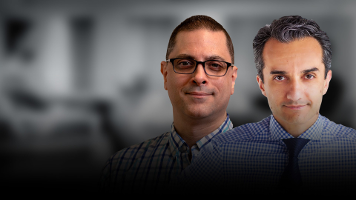 It's High Time for Uranium Bulls
Amir Adnani, CEO of Uranium Energy Corporation (UEC), joins Ash Bennington to give a crash course on everything investors need to know about the opaque uranium market. Adnani believes that decarbonization, electrification, and the push for clean energy will make Uranium the investment of the future. Adnani makes the case that the bear market in uranium is over.
Insider of the Week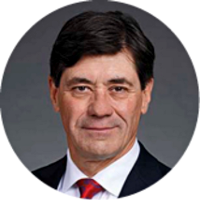 Luc Bertrand, Director at TMX Group (X)
Luc Bertrand grabs the title of Insider of the Week on the back of the big bet he has made on Canada's larest stock exchange. We highlighted Mr. Betrand's $2.6 million worth of public market buying at TMX Group in our November 19th morning report.
INK Canadian Insider Index
1 Year Total Return Performance




Historical Performance

Annualized Total Return as of November 19, 2021 04:49 pm

| | |
| --- | --- |
| 1 Year | 52.38% |
| 3 Years | 20.50% |
| 5 Years | 12.40% |
| 10 Years | 11.34% |
To start receiving a PDF version of this newsletter by email select it in your
alert settings
. If you do not have an account, join us
here
.