Has the helicopter left the tarmac?
July 16th, 2020
With COVID-19 cases soaring in the United States, there is a clear risk that the economy could lose steam. However, the stock market has not received the memo. The mid-cap oriented INK Canadian Insider Index jumped another 1.6% last week, a full percentage point ahead of the large-cap S&P/TSX 60 Index (+0.6%). However, the INK CIN Index was left in the dust by the junior gold-dominated S&P/TSX Venture Index which soared 8.2%. The Venture Index is now up 14.6% year-to-date.
The stunning move in Venture stocks and the solid rebound in mid-cap stocks combined with a weakening gold/silver ratio support the G-economy scenario where governments drive up inflation through a combination of fiscal and monetary stimulus. Investors seem to be getting more confident that inflation will strike back as inflation expectations beyond 5 years have been rising steadily over the past three months. While they are not back to 52-week highs, they are clearly not stuck in the mud as one would expect if we were heading for a D-economy which is characterized by debt-driven deflation.
The arrival of Q2 earnings reports could bring a cold dose of reality back to investors as companies start to reveal the extent of the global slowdown. While earnings news could usher in headwinds to stop the INK CIN Index from taking out its June 8th high of 992.47, we suspect that it will be a tough battle to keep the Index down in light of record stimulus that is likely to keep growing as we head into the November US election.
In November 2002, then Federal Reserve governor Ben Bernanke drew on the Milton Friedman concept of helicopter money to fight deflation. Bernanke would later characterize helicopter money as "an extreme tactic - a broad-based tax cut combined with money creation by the central bank to finance the cut." According to that narrative, fiscal and monetary policy must work in unison in order for the helicopter to get off the tarmac.
We would suggest that the helicopter is loaded and ready to go thanks to the combined Capitol Hill and Federal Reserve response to COVID-19. Should the US Congress agree on another trillion dollar plus package in the weeks ahead to support US workers, the helicopter may be flight bound. In fact, on Howe Street radio this week, we made the case that the helicopter has already left the ground, bringing Venture stocks along for the ride.
| | |
| --- | --- |
| Top 3 Gainers Last Week | Top 3 Losers Last Week |

Returns are as of the last trading day of the previous week.
Featured Clip
We featured mineral exploration firm Wolfden Resources (WLF) in a morning report (and accompanying video) on July 3rd, highlighting recent buying from CEO Ron Little. In the time since, the stock is up an impressive 72.4%, setting a 52-week high intraday of $0.27 Thursday.
Insider of the Week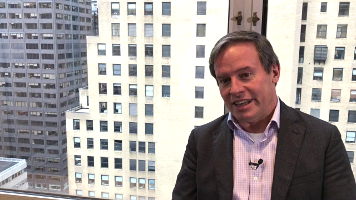 Mark Selby, Chairman and CEO of Canada Nickel Company (CNC)
Mr. Selby was the former President and CEO of Royal Nickel Corporation, but as it moved more towards a precious metals company he has moved back to battery metals space with CNC. We highlighted buying from Mr. Selby in our July 10th morning report.
INK Canadian Insider Index
1 Year Total Return Performance




Historical Performance

Annualized Total Return as of July 16, 2020 04:49 pm

| | |
| --- | --- |
| 1 Year | -9.87% |
| 3 Years | -3.65% |
| 5 Years | 0.29% |
| 10 Years | 6.30% |
To start receiving a PDF version of this newsletter by email select it in your
alert settings
. If you do not have an account, join us
here
.