Good-bye sadness, hello stimulus
July 8th, 2019
Europe is back in the spotlight with news over the weekend that Deutsche Bank (DB) slashed 18,000 jobs in hopes of stabilizing its share price which is down just over 75% in the past 5 years. Despite a rally Monday, it remains to be seen whether investors will view this as a viable fix. If, instead, investors view the news in a broader context of stumbling European banks that are having a hard time dealing with the ECB's negative interest rate policy, markets could begin to experience some summer headwinds.
The problems at European banks have been many years in the making, but there are signs that Europe is finally getting serious about fixing both its banking and economic growth challenges. Last week, a new set of candidates were announced for key EU leadership positions. The nominations of pro-integration German cabinet minister Ursula von der Leyen as head of the EU Commission and former politician and IMF head Chris Lagarde to lead the ECB appear to be a combination that could help spearhead the move for the ability of the EU to issue more bonds to increase government spending. That spending would likely take place in the area of infrastructure as it would directly benefit voters and boost the economy. It appears that the eurozone leadership has come to the conclusion that Bernanke style-QE cannot be relied upon to boost inflation and keep the economy on the rails.
Christine Lagarde expected to cheerlead for more fiscal spending in Europe
Although this expected European turn towards more infrastructure spending could ultimately benefit resource-tilted Canadian stocks, the question is whether EU leadership can manage to get through the summer first if doubts remain over the banking sector. If European leadership take the initiative this summer to provide a vision for growth, we could see Canadian stocks outperform sooner rather than later. However, if they head off to vacation without boldly setting an agenda, August could be a tricky month for markets.
Meanwhile, American insiders seem to like what they are hearing from policymakers. Hints of rate cuts in the US and Europe have likely helped to firm up the assessment of insiders about the future. Our INK US Indicator which tracks the number of stocks with key insider buying versus those with selling remains above 50% and is rising even as the broad indices flirt with new highs. Above 50% means there are less than 2 stocks with key insider selling for every one with selling.
For the US market, that is a respectable level. A year ago, as the S&P 500 was grinding higher, the indicator was stumbling and approaching 30%. That had us worried last summer and on July 18th we issued a warning that Sometimes the bomb might explode without any warning. By September the stock market had peaked. This year, we are not hearing the sirens, at least not yet.
| | |
| --- | --- |
| Top 3 Gainers Last Week | Top 3 Losers Last Week |

Returns are as of the last trading day of the previous week.
Featured Clip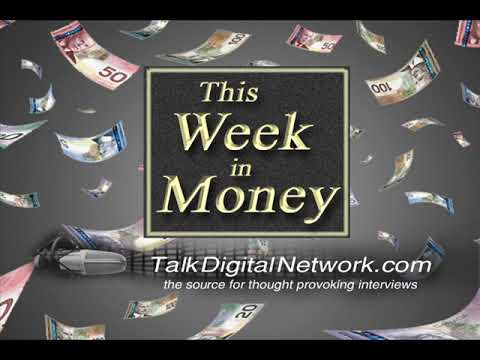 INK CEO Ted Dixon: New European leadership paves the way for fiscal stimulus
INK's Ted Dixon appeared on Howestreet.com's This Week in Money Saturday where he focused on the surprising developments out of Europe, making the that the announced nominees for EU leadership will pave the way for significantly more fiscal stimulus for its economy.
In terms of investment strategy, he suggesta that markets have not factored in the pro-growth dimensions of the new leadership. Over the next few years, we could see Europe trailblazing in the area of infrastructure development which will ultimately encourage the United States to undertake similar measures. It should spell good news for Canadian resource stocks. Cryptocurrencies could also benefit as government deficits start to grow and a monetary reset appears on the horizon.
Insider of the Week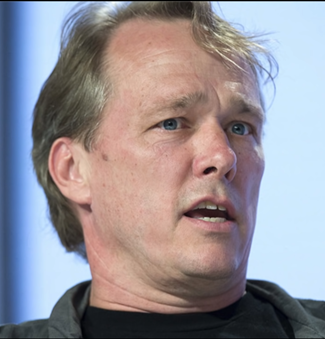 Bruce Linton, founder of Canopy Growth
It has been a while since we can remember a Canadian insider make the headlines like Bruce Linton did last week when Canopy Growth (WEED) announced his departure as CEO. Whatever one thinks of the marijuana space, one has to acknowledge the entrepreneurial drive and success of Mr. Linton who trailblazed into the nascent industry and built Canopy Growth into the largest cannabis company in the world. Indeed, his success on that front may well have been his undoing at the firm as its board reportedly began getting anxious about the path to profitability.
Mr. Linton has built the company into a giant. It will be up to others to make it profitable. On that front, the outlook remains cloudy.
INK Canadian Insider Index
1 Year Total Return Performance




Historical Performance

Annualized Total Return as of July 8, 2019 04:49 pm

| | |
| --- | --- |
| 1 Year | -11.98% |
| 3 Years | 3.07% |
| 5 Years | 1.62% |
| 10 Years | 11.21% |
To start receiving a PDF version of this newsletter by email select it in your
alert settings
. If you do not have an account, join us
here
.