The Fed turns commodity friendly and cannabis carnage opportunities
October 15th, 2019
Under the cover of the China-US trade war, the Fed pulled a slick move last Friday announcing via the New York Federal Reserve website that it would be launching a new asset purchase program this week. It is a big program that is commodity friendly. Starting this week, the Fed will buy $60 billion in Treasury bills each month as a means to support the creation of bank reserves. It is a program we can refer to as bill buying one (BB1) as the Fed leaves the open the door to expanding the program down the road. As we explain in a blog post, the decision to buy Treasury bills is commodity friendly as it helps to keep short-term real interest rates low which in turn helps to keep the carrying costs of commodities low. Everything else being equal, lower carrying costs should boost the demand for commodities.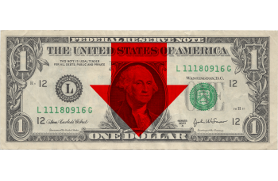 Fed policy should lower commodity holding costs
Of course, everything else is not equal, and other factors will influence commodity prices. However, this is the first time since the second round of asset purchases in 2010 and 2011 known as QE where the Fed has been intervening in the markets in a manner that favours commodities. In our view, subsequent interventions tended to favour longer-duration assets such as real estate and Technology sector stocks.
In addition, BB1 also stands to help the US government fund its growing budget deficit and should help promote a steeper yield curve. This all adds up to potentially bullish environment for commodities, so long as the Fed is successful at keeping the economy growing. That is a big if. The fact that the Fed has moved so aggressively does leave us wondering if they are fearful of potential blow-ups somewhere in the financial sector. Given the high-profile problems facing WeWork which had to pull its IPO, private equity is one of the first potential problem areas that come to mind.
Nevertheless, at this point, the BB1 news was a surprise and surpassed our expectations for Fed support of not only commodity-related financing but also for generating more inflation by supporting Uncle Sam's spending. This is a major change from just a year ago and its effects are likely to be significant.
The BB1 news along with reduced trade war tension helped the INK Canadian Insider (CIN) Index finish last week slightly higher. While we expect volatility to remain elevated in the coming months, the policy background is moving in favour of economy-sensitive benchmarks such as the INK CIN Index.
| | |
| --- | --- |
| Top 3 Gainers Last Week | Top 3 Losers Last Week |

Returns are as of the last trading day of the previous week.
Featured Clip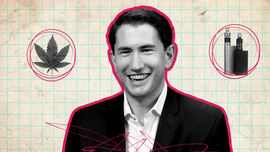 Opportunities in a Cannabis Market Meltdown
Shayne Laidlaw, cannabis sector head at Hedgeye, makes his Real Vision debut in this free Ultra Money video to discuss the outlook for cannabis legalization and to provide an update on the SAFE Banking Act. In this interview with Jake Merl, Laidlaw notes the growing concerns regarding recent vaping issues, drills down on his short-term bearish thesis for Canada, and highlights his favorite long and short ideas in the space, including some Canadian names.
Insider of the Week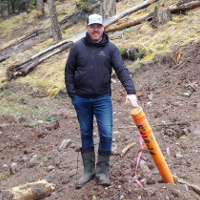 Gareth Thomas (Click here full-size)
Resource Opportunities editor James Kwantes snapped this picture of Westhaven Ventures (WHN) CEO Gareth Thomas during a Shovelnose BC site visit on October 17th. Thomas is standing beside last year's discovery hole which put the stock in play. Westhaven grabbed the number 12 spot in the INK October Top 20 Gold Report.
INK Canadian Insider Index
1 Year Total Return Performance




Historical Performance

Annualized Total Return as of October 15, 2019 04:49 pm

| | |
| --- | --- |
| 1 Year | -4.55% |
| 3 Years | 1.69% |
| 5 Years | 4.80% |
| 10 Years | 8.08% |
To start receiving a PDF version of this newsletter by email select it in your
alert settings
. If you do not have an account, join us
here
.