From Fed patience to action
May 27th, 2019
This summer, stocks are prone to slipping into correction territory. That is our take based on the behaviour of the INK sentiment indicator which has put in a bottom and is now heading back up. Indicator bottoms reflect peak insider selling which tends to happen near market peaks. As stocks fall, insider selling tapers off and the indicator starts to move higher, essentially confirming that downward momentum has set in for stocks. For those not familiar with the indicator, it is displayed on the CanadianInsider.com home page.
In early spring, the indicator started to put in a bottom around the 100% mark at which point there are the same number of stocks with key insider buying versus selling. While a bottom is typically unwelcome news, the current situation is even more troubling than usual. The spring 2019 bottom is lower than the bottom experienced last summer when the INK Canadian Insider (CIN) Index was trading at a higher level. Normally, we would expect the indicator to bottom at a higher level if stocks are trading lower than the previous market top. To see the indicator bottoming at a lower level suggests that risks have risen. In fact, a bearish combination has occurred with the bottom in the indicator coinciding with above average insider dollar selling. That means we have seen both a broad-based pickup in selling across stocks as well as a pickup in the intensity of selling as measured by dollar volume.
There is some good news in all of this, at least for contrarians. The INK indicator did not move much below 100% which suggests that valuations in Canada are not excessive. Therefore, on the back of any correction we can expect some good buying opportunities. Central bankers have used the word patience a lot in the first half of the year. We expect in the second half of the year they will be moving from patience to action (i.e. rate cutting). At that point, patience will be a key word for investors to keep in mind.
In line with our bearish outlook, the INK CIN Index fell 2.3% last week. Generally, our broad bearish outlook for stock heightens the importance of our first two core investment themes highlighted for INK subscribers, preferring stocks with idiosyncratic growth opportunities and keeping cash on hand to take advantage of opportunities as they arise. Gold stocks may offer some downside protection, but so far this spring their performance has been disappointing. Insider sentiment is starting to rebuild in the group, but we do not yet have a signal that a spring bottom is in for gold stocks. As we wrote in our May Gold Top 20 Stock Report, investors looking for alternatives to mainstream stocks should consider exposure to cryptocurrencies, and related stocks. However, such stocks are not in plentiful supply and many are only suitable for investors with high risk tolerances.
After INK probe, regulators re-examine ASDP insider filing exemptions
Following inquiries from INK Research and information that we have provided in relation to the creation of our No-Go list which we announced last week, Canadian securities regulators have told us in an email that they are re-examining the granting of insider filing exemptions for Automatic Securities Disposition Plans (ASDP).
| | |
| --- | --- |
| Top 3 Gainers Last Week | Top 3 Losers Last Week |

Returns are as of the last trading day of the previous week.
Featured Clip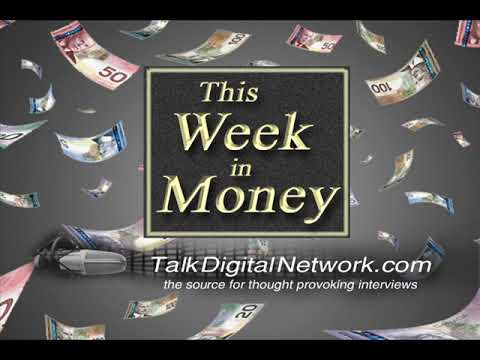 Trump former insider Anthony Scaramucci talks trade, tariffs and more
Fund manager Anthony Scaramucci who briefly served as the White House Director of Communications in 2017 gives us his thoughts on what the trade war means for stocks as well as the outlook for the global economy. His biggest fear right now is not trade wars, however. Listen to find out what is keeping him awake at night.
Insider of the Week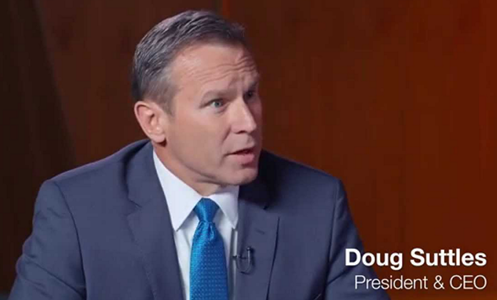 Encana CEO Douglas Suttles
The Encana (ECA) CEO took a lot of criticism last fall when he announced an ambitious expansion move into the Anadarko Basin in the southern United States via an all-stock acquisition of NYSE-listed Newfield Exploration. The stock subsequently fell about 30% over the next two months and the CEO was putting his money where his month was buying stock in the public market.
The stock clawed back some of the losses earlier this year, but Encana has been slipping again. The CEO has been back buying on weakness this month.
INK Canadian Insider Index
1 Year Total Return Performance




Historical Performance

Annualized Total Return as of May 27, 2019 04:49 pm

| | |
| --- | --- |
| 1 Year | -13.79% |
| 3 Years | 3.44% |
| 5 Years | 1.82% |
| 10 Years | 10.88% |
To start receiving a PDF version of this newsletter by email select it in your
alert settings
. If you do not have an account, join us
here
.