The Fed has gold bugs smiling
December 5th, 2021
On Friday, Jim Bianco argued that the Federal Reserve is significantly behind the curve in the fight against inflation. If he is right, that may give us confirmation that we are in the early stages of a gold bull market. We say that based on the framework that we explained in our Howe Street interview last week.
We have refined the framework a bit for this newsletter and are calling it the Fed smirk. Essentially, when the Fed stays comfortably loose in terms of monetary policy, investors can enjoy inflated returns from a range of assets, and there is little demand for gold. However, as the Fed becomes too loose, investors will eventually start to worry that the Fed has to overtighten to stop inflation. That opens up the potential for a recession or worse. At such a point, gold should start to shine with investors as a deflation hedge. That is represented by the far right on the chart below.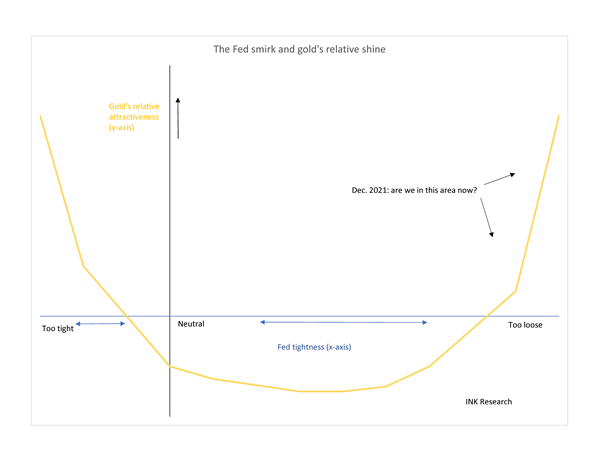 The Fed is on the right side of the x-axis, but has it gone too far? (click for larger)
Once the Fed begins to tighten with rate hikes, it could get too tight, and the Fed smirk would flip. We could then find ourselves at the far left in the curve above. At that point, the Fed is too tight, and recession fears skyrocket.
We saw an example of this in the second half of 2018. The Fed continued to tighten despite growing signals from the bond market that this was a bad idea. In hindsight, it seems they crossed the line into too tight territory in their September meeting. From that point on, gold outperformed the S&P 500 for more than 2 and a half years. So, is the Fed at the too-loose point now? Unfortunately, we will only know in hindsight.
After the Fed hiked again in September 2018, gold started to outperform (click for larger)
That said, the SPDR Gold ETF (GLD) has outperformed the S&P 500 for the past month. While one month does not mean much, it could be a start. If the gold price does get some momentum, we can only hope that mining company executives take the opportunity to build a connection with a new set of investors. For example, executives of producers may want to consider taking some of their compensation in the form of gold as that would be a bold statement to younger investors.
If gold is about to shine, where does that leave crypto? While we did not hear a direct answer to the question on the INK platform, we were treated to a fantastic framework from Tascha Che, macroeconomist and founder of Tascha Labs. In our video of the week, she argues that layer-1 cryptocurrencies such as Ethereum, Solana, and Avalanche should be valued like currencies and not equities. She suggests using a quantitative model money approach where a crypto's money supply, velocity of money, and GDP can be used to compare it to the US dollar. It is a nifty framework which you can find on her blog at Taschalabs.com. She gets into the idea and much more in the video below.
Viva update
We are continuing our work at building our NFT platform as well as the look and feel of this first stop in our planned corner of the metaverse. Say hello in our #Viva_roadmap channel if you are interested in joining us on this journey at an early stage.
| | |
| --- | --- |
| Top 3 Gainers Last Week | Top 3 Losers Last Week |

Returns are as of the last trading day of the previous week.
Featured Clip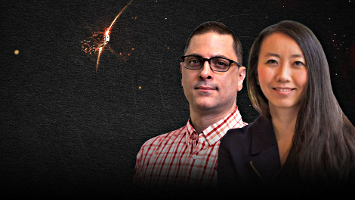 Layer-1s Are the New Nation States in Digital Economies
Real Vision's Ash Bennington interviews Tascha Che, macroeconomist and founder of Tascha Labs. In the interview Ms. Che makes the case that Layer-1 solutions will become the dominant investments in crypto in part due to the critical role they play in the infrastructure to the metaverse. She argues that fiat currencies are on the way down, and it is this widespread devaluation which will continue to push average people to invest in crypto, especially in undeveloped countries.
Insider of the Week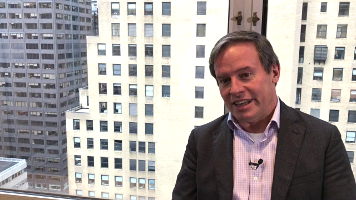 Mark Selby, Chairman and CEO of Canada Nickel Company (Mostly Sunny; CNC)
Since Mr. Selby took over at Canada Nickel in October of 2019, the company's climate strategy has been front and centre. We featured Canada Nickel recently on our November 26th morning report as well as in the Globe and Mail. In the report, we highlighted improved metals recovery results as well as encouraging test results from using the tailings from the firm's Crawford project to capture CO2 which may allow Crawford to exceed net-zero carbon production for the project's concentrates. If CNC's climate intitatives and exploration efforts are successful, it could give the firm a competitive advantage as OEMs become more sensitive to the quality of their inputs.
INK Canadian Insider Index
1 Year Total Return Performance




Historical Performance

Annualized Total Return as of December 3, 2021 04:49 pm

| | |
| --- | --- |
| 1 Year | 39.71% |
| 3 Years | 18.94% |
| 5 Years | 10.67% |
| 10 Years | 10.62% |
To start receiving a PDF version of this newsletter by email select it in your
alert settings
. If you do not have an account, join us
here
.