Energy stocks may outrun gold miners in the back half of summer
August 12th, 2020
Last week was another good week for the G-economy with the mid-cap oriented INK Canadian Insider Index up 2.9% which was better than most North American benchmarks. The Index, which is used by the Horizons Cdn Insider Index ETF (HII) (under license with INK Research) is up 18.2% over the past 90 days (as of Friday, August 7th), well ahead of the large-cap S&P/TSX 60 Index (up 9.5%) and the mega-cap driven S&P 500 Index (up 14.4% in local currency). Meanwhile, the Gold/Silver ratio fell further, to start this week off near the 71 level. As of mid-week, it was hovering around 75. At 100, it takes 100 ounces of silver to buy an ounce of gold. Consequently, a falling ratio indicates inflation-sensitive silver is outperforming defensive-oriented gold and supports our G-economy scenario where government-led inflation will be the major driver of asset prices over the next few years.
However, we do not expect D-economy forces to go down without a fight. The hangover from private and public sector debt binges over the past decade is likely to be a hard one for the global economy to shake off. A lot may depend on the outcome of current stimulus talks in Washington. A failure to keep generous support flowing to main street Americans could be just the opening the D-economy needs to mount a comeback. We will have more to say about macro-trends and themes in our August Top 40 Report to be published this week. To read more about our D versus G economy framework, please see INK Ultra Money news.
In the meantime, our INK Indicator (which measures the number of stocks with key insider buying versus selling on the TSX) remains elevated near the 100 mark. When it is above 100, there are more stocks with insider buying than there are with selling. Currently, the INK Indicator remains in a bullish pattern. The Energy sector is helping to support our upbeat assessment with the sector indicator at 250%.

Insiders still see plenty of opportunity in the oil patch
In contrast, Basic Materials insider sentiment is showing signs of bullish exhaustion, despite being above 100%. While there are still more stocks with buying than selling, the sellers are showing stronger conviction with dollar selling amounts on the rise. This deterioration in sector sentiment is being led by Venture stocks. As such, it would not surprise us to see junior mining stocks as a group start to consolidate for a while after their fabulous run.
Based on the divergence in our indicator readings between Energy and Basic Materials, we would expect oil patch stocks to outperform junior mining shares over the next few weeks. Of course, new fundamental developments in the global economy could change that picture at any time. We will have to keep a close eye on how insiders react to new economic and geopolitical information.
Insiders are also taking money off the table in notable fashion in the Technology sector. As we discuss in Monday's Morning Report (Real rate risks at Real Matters), a surprise rise in US Treasury bond yields could hurt software stocks which, on a relative basis, benefit significantly from low rates. While such a scenario may seem unlikely to those analysts who believe interest rates are destined to go even lower, hiccups along the way should not be ruled out even if that bullish bond point of view ends up playing out. Insiders are signalling that, looking ahead over the next few months, the risk-reward trade-off in Technology stocks is poor. As such, we downgraded the sector to overvalued early this week.
| | |
| --- | --- |
| Top 3 Gainers Last Week | Top 3 Losers Last Week |

Returns are as of the last trading day of the previous week.
Featured Clip
As Canadians rediscover news, will investors rediscover Corus?
In our Wednesday Morning Report video, we look at Corus Entertainment (CJR.B) that bucked the trend as stocks sold off on Tuesday. Corus climbed another 10.2% on Wednesday. Stocks that buck the trend can potentially offer some insight as to what may lie ahead.
Insider of the Week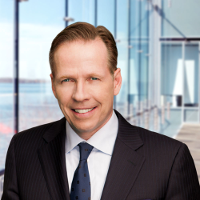 Douglas Murphy, CEO of Corus Entertainment (CJR.B)
Most insiders are contrarians and Mr. Murphy is a good example. He has picked up $182,950 worth of company shares over the past six months as Corus Entertainment stock has sagged. We highlighted Corus in our featured broadcast above as an example of a stock that could benefit if investors begin to lighten up on tech stocks in favour of more economy-sensitive names.
INK Canadian Insider Index
1 Year Total Return Performance




Historical Performance

Annualized Total Return as of August 12, 2020 04:49 pm

| | |
| --- | --- |
| 1 Year | 0.32% |
| 3 Years | -1.03% |
| 5 Years | 2.53% |
| 10 Years | 6.94% |
To start receiving a PDF version of this newsletter by email select it in your
alert settings
. If you do not have an account, join us
here
.