The energy fun has just begun
March 13th, 2021
While two oil & gas names were two of the biggest INK Canadian Insider Index laggards last week, developments across the INK platform leave us optimistic that opportunity remains bright within the sector. This environment is turning out to be an oil patch stock picker's paradise. Not only does the broad sector have the wind at its back following years of being shunned, but we also see significant performance divergences taking place at the stock level. Importantly, this is not a market made for giants.
For example, big media's oil patch darling Suncor (SU) has been lagging the broad sector ever since Yahoo! Finance did cartwheels on August 25th after Warren Buffett reported upping his stake in the oilsands producer.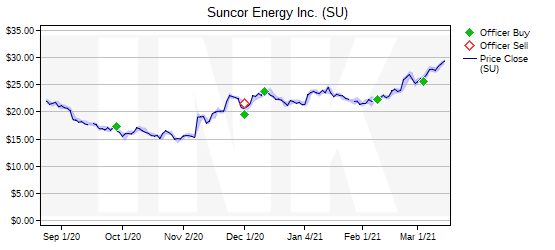 Lumbering Suncor has been lagging its smaller peers
One big differentiator among oil & gas stocks is their approach to climate change. Our March 10th morning report stock has already achieved net-zero emissions. It has outperformed (133% vs. 34%) the Buffett oilsands favourite since the Yahoo! Finance report called Suncor an "enticing bet."
We will continue to favour stocks that have a climate action game plan in the months ahead. Meanwhile, in our March Top 40, 17 oil & gas names made the list. That is huge! It was not long ago when we often struggled to find one or two names on the list. As such, we expect the Energy sector will remain hot for at least a few more months.
Climate change policies at both the company and government levels are emerging as a driver of returns and opportunity this decade. Real Vision provided more evidence of the trend on Friday when Raoul Pal gave us an excellent overview of the market for carbon emissions with his interview with Eric Lee and Francesco Martoccia, energy strategists at Citigroup (C). If you are not familiar with the global carbon pricing environment, this video offers a solid introduction.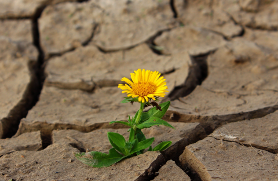 The March Top 40 is full of energy
As it turns out, INK's #1 stock in the March Top 40 is striving to create a global benchmark price for carbon. The stock has been consolidating for some time and may be poised to make a move.
The INK platform continues to point to the North American Financials sector as an area of opportunity. In the free Real Vision Daily Briefing on Thursday, James Bianco, president of Bianco Research, and Peter Boockvar, chief investment officer of Bleakley Advisory Group and editor of The Boock Report, debate the risks and opportunities facing the sector in light of developments in the bond market.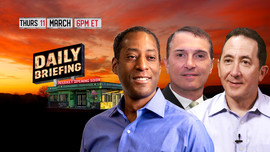 Are banks a buy or rental?
Earlier, on Monday last week, Mike Green did a deep dive with Harley Bassman on the implications of rising interest rates and credit spreads while on Thursday Ed Harrison and Chris Whalen assessed the opportunities among US banks where the giants are again on the ropes, at least in a relative sense.
In INK Chat on March 11th, we covered developments in crypto stocks where have seen financings and some insider selling. While bitcoin is getting all the attention, on HoweStreet.com radio March 10th, INK's Ted Dixon made the case that broader opportunity exists as substantial disruption is about to happen in the Financials sector. Moreover, if previous bitcoin cycles hold, we may be near a medium-term peak in the BTC price. If this turns out to be the case, we expect altcoins such as Ethereum and its competitors to start gaining media traction as they get bored covering bitcoin and the scale of financial disruption begins to hit more radar screens.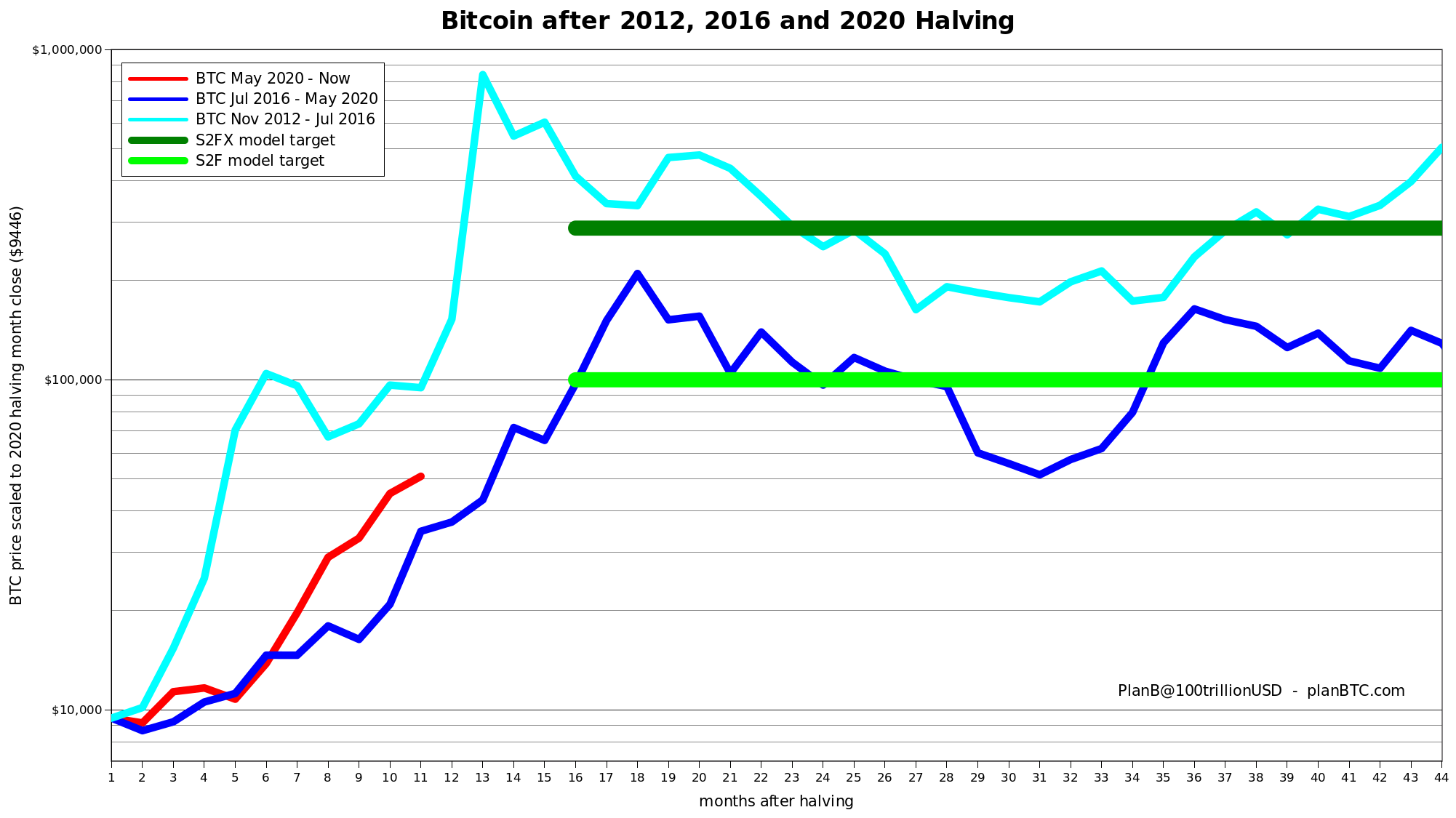 Bitcoin since May 2020 halving (red) versus previous halving cycles via @100trillionUSD
As usual, over the weekend we posted the top INK Edge movers of the week in the #stock ideas channel. This report helps stock pickers remain ahead of the curve as it can pick up on positive and negative developments that may not yet be recognized by other investors.
| | |
| --- | --- |
| Top 3 Gainers Last Week | Top 3 Losers Last Week |

Returns are as of the last trading day of the previous week.
Featured Clip
Guy's guide to crypto research tools
In this video, Guy from the Coin Bureau does a nice job highlighting a range of research tools for cryptocurrency investors and traders. They range from fundamentals to technical. If you are relatively new to crypto, this is a must-watch video. You may be surprised by what is out there!
Insider of the Week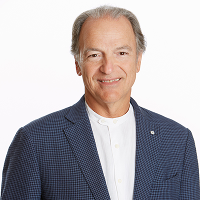 Pierre Lassonde
Gold royalty inventor Pierre Lassonde has been putting money to work. In February, he was buying shares in Orla Mining (OLA), and last week he was at it again. This time it was outside the gold group. Every week in the INK Market report we highlight the biggest insider buyers and Mr. Lassonde has a shot at making the list again this week.
INK Canadian Insider Index
1 Year Total Return Performance




Historical Performance

Annualized Total Return as of March 12, 2021 04:49 pm

| | |
| --- | --- |
| 1 Year | 95.15% |
| 3 Years | 8.87% |
| 5 Years | 11.30% |
| 10 Years | 8.65% |
To start receiving a PDF version of this newsletter by email select it in your
alert settings
. If you do not have an account, join us
here
.