Don't slip up being short Canadian oil & gas stocks
September 16th, 2019
Canadian mid-cap stocks are starting to benefit from a rebound in the Energy sector. The mid-cap oriented INK Canadian Insider (CIN) Index with its 13% exposure to the sector rose 1.6% last week which outpaced most North American benchmarks.
As Nick Colas from DataTrek Research explained in this August 22nd Real Vision interview (available on INK Ultra Money https://www.inkresearch.com/ultramoney/), lack of interest in Energy stocks has pushed the group's weighting in the S&P 500 down towards the 5% mark. He made the case less than a month ago that Energy stocks could provide a hedge against Middle East geopolitical risk which might put consumer discretionary stocks under pressure given oil's influential role in broad economic activity. If global fund managers start to unwind some of their big momentum bets that favoured stocks like Amazon (AMZN) and Apple (AAPL), some of that money could find its way into relatively cheap North American oil & gas names.
The United States is blaming Iran for the weekend attack that knocked out just over half of the kingdom's production. That increases geopolitical risk which should benefit gold and gold stocks. Meanwhile, it remains to be seen how long it will take for Saudi Arabia to restore production. Complacency towards world oil supply has received a reality check, at least for the moment. If oil prices remain elevated beyond the end of this month, global fund managers will likely have to revisit the widely-held assumption that the world is awash in oil. That could set the stage for a nice run in Canadian stocks and the loonie. While we are not there yet, the next few weeks will be interesting, to say the least. In the most dramatic of ways, crude oil has stolen the spotlight from the iPhone. We shall see how long the oil patch can hold onto centre stage.
| | |
| --- | --- |
| Top 3 Gainers Last Week | Top 3 Losers Last Week |

Returns are as of the last trading day of the previous week.
Featured Clip
Insider of the Week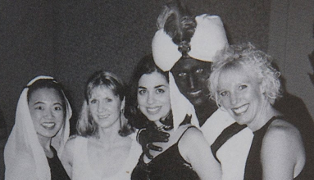 Prime Minister Justin Trudeau
INK Canadian Insider Index
1 Year Total Return Performance




Historical Performance

Annualized Total Return as of September 16, 2019 04:49 pm

| | |
| --- | --- |
| 1 Year | -6.30% |
| 3 Years | 2.65% |
| 5 Years | 2.84% |
| 10 Years | 8.77% |
To start receiving a PDF version of this newsletter by email select it in your
alert settings
. If you do not have an account, join us
here
.