A contrarian fall setup
September 3rd, 2019
Last week was a good one for Canadian stocks with the broad S&P/TSX Composite Index and the mid-cap oriented INK Canadian Insider Index both advancing 2.5%. However, the proof in the rebound pudding will come this month when many investors return from holidays and reposition for fall that will be dominated by concerns over global trade and growth. Insider sentiment continues to be positive for those investors with time horizons of at least one year and who are prepared to approach the market with a contrarian view.
In the past, concerns over growth would work in favour of growth and momentum chasing investors who could count on the Bernanke and Yellen Federal Reserve to keep fuelling the equity fire. Those days are long gone. Instead, volatility is on the rise, and the Federal Reserve squabbles internally about whether or not to cut rates again while the Trump administration is now caught in a full-scale trade showdown with China. As bad as that picture may sound, insiders are suggesting that there are corners of the market that are offering value. Last month in our morning reports, we highlighted a number of oil & gas names along with some primary and secondary manufacturing companies (CHE.UN, MRE, NFI, RUS) that had gloomy economic prospects already baked into their valuations. If we enter into a prolonged period of market malaise as investors wait for the clouds to clear over economic growth, stocks already priced in for the worst may end up outperforming expensive growth stocks which investors might consider to be too expensive in light of risks.
Of course, in a market swoon, all stocks are likely to get hit. However, there is an alternative scenario where governments juice their economies by taking advantage of a global bond market that is in some cases even offering to pay governments to borrow. In fact, should markets begin to falter, we suspect that large government spending on infrastructure will be the ultimate response. Investors may be starting to factor in that scenario, given the rebound seen in oil prices last week that occurred even in the face of bad economic and trade news. That said, we will have to see if firm commodity prices can persist over the next few weeks, a seasonal period which is often not that kind to crude oil.
| | |
| --- | --- |
| Top 3 Gainers Last Week | Top 3 Losers Last Week |

Returns are as of the last trading day of the previous week.
Featured Clip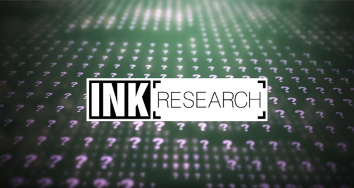 Is the winning cannabis business model starting to emerge?
On September 3rd, we published a video summary of our August 26th morning report on Canopy Growth (WEED) and Auxly Cannabis Group (XLY) where we compare insider activity at the two firms.
It may just tell us something about which business model is stronger.
Insider of the Week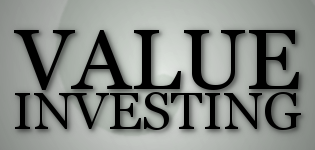 Sime Armoyan has been showing up in our Money is Moving reports recently.
She has been buying in August at Temple Hotels (TPH) and Bonavista Energy (BNP) for registered holder G2S2 Capital ($1.1 million and $8.7 million worth of shares respectively).
In addition, she has been buying at Trican Well Service (TCW) for Clarke ($4.4 million).
Sime is the wife of value investor George Armoyan who is executive chairman of Clarke (CKI).
INK Canadian Insider Index
1 Year Total Return Performance




Historical Performance

Annualized Total Return as of September 3, 2019 04:49 pm

| | |
| --- | --- |
| 1 Year | -11.67% |
| 3 Years | 0.75% |
| 5 Years | 1.42% |
| 10 Years | 8.93% |
To start receiving a PDF version of this newsletter by email select it in your
alert settings
. If you do not have an account, join us
here
.