Compact disk risk
February 21st, 2021
Real Vision wrapped up its series Is Everything a Bubble on Friday and the Friday Daily Briefing provides an overview of the past few weeks as seen by Ed Harrison and Raoul Pal.
Based on our take, one of the themes to emerge was the likelihood of more inflation. However, there was a lack of consensus on the timing and nature of inflation. That leaves it up to investors to assess whether inflation would materialize in asset or consumer prices. SPACs are a class of investments that have enjoyed significant price inflation recently. However, Mark Yusko made the case that SPACs are essentially a regulatory wrapper that offers investors the opportunity to participate in high growth opportunities.
The clearest theme to emerge from the two weeks is the disruption and reconstruction of the financial system. Mark Cuban made the case that blockchain was going to play a key role. He implies that the current banking system as we know it is going the way of the CD maker.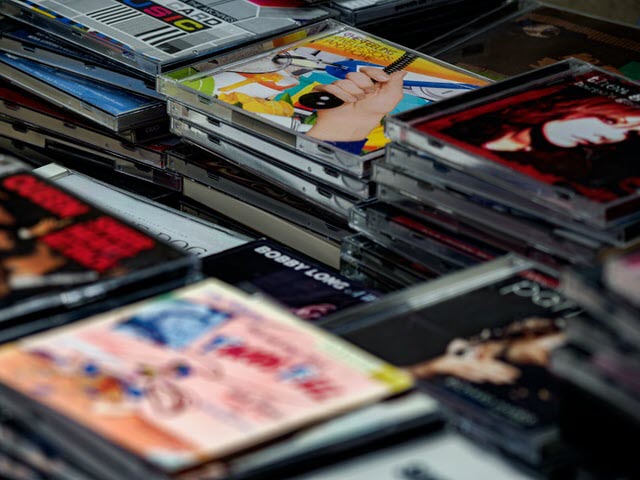 Will some big financial service firms go the way of the music CD?
Tyler Neville of Real Vision provides a brilliant follow-up to the Cuban interview by describing how Michael Saylor of MicroStrategy (MSTR) has played the low rate environment with bitcoin. Tyler explains how Saylor was able to borrow money at zero interest and swap that money into crypto to earn a return that savers in the old days (pre-2008) are used to.
We continue to highlight our core investment theme #3 Preparing for a monetary reset with exposure to cryptocurrency opportunities and commodities including precious metals as being relevant right now. The financial system is being reconstructed, but policymakers and many investors have still not got the memo.
While we do not expect traditional brokerage accounts and the big-bank branches to be replaced overnight, we suspect that over the next 10 years, most adult citizens will have at least one cryptocurrency wallet. That is why we continue to favour stocks in our #3 theme such as BIGG Digital Assets (BIGG), despite BIGG being up a big 162% since we featured it in our December 21st morning report.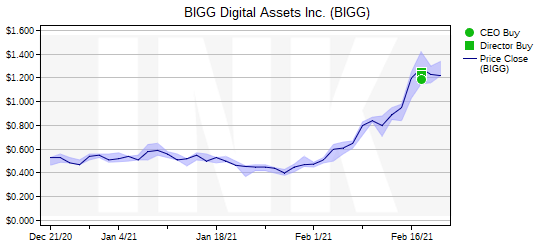 BIGG Digital Assets is helping to rebuild the financial system
While we are optimistic about the eventual arrival of a more decentralized and equitable financial system, we are not there yet. That reality was brought home by Jason Buck and Corey Hoffstein on Thursday. Corey switched in college from being interested in game programming to quantitative investing. He now runs an investment shop and has done a deep dive into the market structure. His findings are not pretty for fundamental investors.
As Corey explains, many big market participants now are not motivated by fundamentals, but only by price action. Consequently, he expects even longer elevator rides up and down in the market in the years ahead.
The message seems clear to us. This is not the same stock market that we had when Sidney Crosby played his first NHL game in October, 2005.
The market game has changed since Sidney Crosby stepped onto the NHL ice in 2005
Scoring in the market now for big institutions either means flying with the momentum chasers or diving into illiquid securities such as private equities. In our view, that leaves individual investors who are not risk-averse with a corner of the market where profits can still be made.
Many price chasers will ignore small Canadian and US stocks because they cannot be easily traded in large amounts. That provides us with the chance to ride smaller companies up until they grow big enough to attract the attention of the price action chasing players. As always, we will let the insiders guide us to the stocks that have the potential to make it into the big leagues where fundamentals no longer seem to matter.
Disclosure: one or more INK employees holds BIGG Digital Assets
| | |
| --- | --- |
| Top 3 Gainers Last Week | Top 3 Losers Last Week |

Returns are as of the last trading day of the previous week.
Featured Clip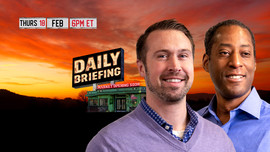 Tyler Neville with a view from Texas
Tyler Neville shares his experience amid the ongoing arctic frost that is depriving so many Texans of electricity, heat, and running water as well as disrupting U.S. oil production by over 40%. Neville then shares with Harrison his analysis on lumber and homebuilding stocks and explores whether this crisis will cause secular inflation. Harrison and Neville then turn their gaze to the rising yields of U.S. Treasurys, which Neville thinks could be a wrecking ball for all risk assets. However, Neville argues that the Federal Reserve will enact yield curve control, and it is this possibility which Bitcoin and crypto investors have already "sniffed out."
Insider of the Week
Michael Saylor CEO of MicroStrategy
On Friday, MicroStrategy (MSFT) completed a billion dollar convertible note offering with a 0% coupon at a conversion rate 50% above the prevailing share price. CEO Michael Saylor earns our recognition as our insider of the week after snagging those terms. The company plans to invest proceeds into bitcoin where presumably it will earn more than 0% based on prevailing interest rates currently available in decentralized finance. Now, if only junior mining companies could structure a deal like this!
INK Canadian Insider Index
1 Year Total Return Performance




Historical Performance

Annualized Total Return as of February 19, 2021 04:49 pm

| | |
| --- | --- |
| 1 Year | 22.30% |
| 3 Years | 7.04% |
| 5 Years | 11.09% |
| 10 Years | 7.57% |
To start receiving a PDF version of this newsletter by email select it in your
alert settings
. If you do not have an account, join us
here
.