Climbing the great wall of growth worries
May 6th, 2019
Our concerns about the outlook for stocks as we discussed last week remain unchanged. The mid-cap oriented INK Canadian Insider Index fell 2.3% last week, underperforming the large-cap oriented S&P/TSX 60 Index which dropped 0.5%. As we have explained in past reports, when investors have concerns about global growth, they tend to prefer the perceived relative safety of large-cap stocks over smaller names.
Meanwhile, our INK Sentiment Indicator, which measures insider sentiment by tracking the number of stocks on the TSX with key insider buying versus those with selling, remains flat. A flat indicator tends to coincide with a consolidating market or one that is set to move into a correction mode.
The case for global growth received some instant gratification on Friday with the US jobs report. The US Labor Department served up a fabulous headline number of 263,000 new jobs created in April, but the report details were not quite as impressive, particularly given that the household survey released at the same time showed a drop in jobs for the month. In any event, just as the sagging purchasing manager's index from Wednesday was forgotten by Friday, the jobs report will be forgotten this week as day traders fret over the late night Sunday Trump tweet threatening more tariffs on China. On that front, we expect that the tweet, like low US inflation, will be deemed transitory. It remains to be seen whether counter-tweets and sure-to-emerge bullish chatter will be enough for a buy-the-dip function to kick in and remain in place.
While a meaningful trade deal or truce could perhaps provide a catalyst for a change in our view, we remain cautious. On the bright side, while most global indices fell Monday, the INK CIN Index finished positive, helped by some good earnings news from Air Canada and Bausch Health (BHC). Investors may also have been cheered on by the People's Bank of China's cut to the required reserve ratio for certain banks. We will have to see if investors start to place more bets on a strong China growth rebound in the days ahead. At this point, let's just say that we believe it is one great wall facing investors.
Last week, the three big INK CIN Index gainers in Canada were consumer-oriented stocks ahead of earnings due this week, while the top three laggards were from the resource area. Calfrac Well Services and North American Construction both fell after releasing earnings. Teranga Gold fell for the week but rallied 3.0% on Friday after earnings.
| | |
| --- | --- |
| Top 3 Gainers Last Week | Top 3 Losers Last Week |

Returns are as of the last trading day of the previous week.
Featured Clip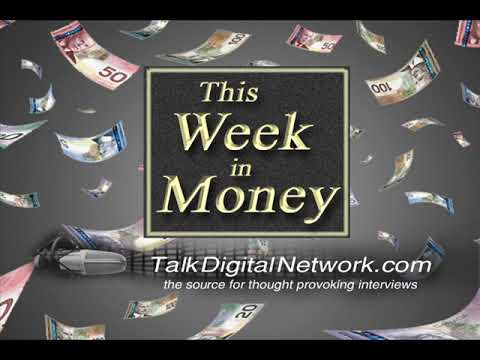 Listen to Tim Wood in the third Segment: The Bubble of Everything.
Tim Wood provides a riveting analysis of how we have arrived at the Bubble of Everything. According to Tim, the real US economy peaked about two decades ago.
Now, the key question facing the Fed and investors is whether the current bubble can keep inflating. According to Tim, we are at a critical make-it or break-it point.
His segment starts at 40:30. Find out more about Tim Wood at his website https://www.cyclesman.com/
Insider of the Week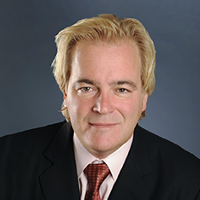 ECN Capital CEO Steven Kenneth Hudson
Steven Hudson has led ECN Capital (ECN) in a transition over the past two from a company that was balance-sheet heavy to one more focused on providing services and originations in the US consumer credit area. He has led a culture of insider commitment at the firm, spending $7.2 million buying company shares via options exercises over the past two years. During that period, he has not sold a single share in the public market.
On Wednesday, May 8th, the ECN CEO delivers Q1 results. He will be facing off against short-sellers who have recently upped their bearish bets against his firm.
INK Canadian Insider Index
1 Year Total Return Performance




Historical Performance

Annualized Total Return as of May 6, 2019 04:49 pm

| | |
| --- | --- |
| 1 Year | -12.15% |
| 3 Years | 4.57% |
| 5 Years | 2.37% |
| 10 Years | 11.13% |
To start receiving a PDF version of this newsletter by email select it in your
alert settings
. If you do not have an account, join us
here
.