Canadian mid-caps continue their winning streak
September 23rd, 2019
It was been an impressive four weeks for Canadian mid-cap stocks as tracked by the INK Canadian Insider (CIN) which was up 5.0% leading up to Monday, outperforming the large-cap S&P/TSX 60 Index which was up 3.8% over the same period. The outperformance of mid-caps suggests that investors were warming up to the notion that the outlook for global growth may not be as bleak as feared over the summer. Moreover, both indices outperformed the S&P 500 Index in local currency terms which advanced 2.3%.
Investors may have been anticipating a return of nominal global growth as central banks, including the Federal Reserve, pivoted to a more dovish posture. However, we are probably not out of the woods quite yet. The United States capital markets demonstrated liquidity problems last week as the overnight Fed Funds rate surged above its target bands as a large amount of funds were diverted to the US Treasury to pay taxes and help pay for recent bond issuances. That left some banks short of reserves. Given the more than one trillion dollars of excess reserves that remain in the US financial system, the situation seems odd and caught the Fed by surprise.
It is possible that the surge in the Fed Funds rate is reflecting the side effects of US deficit spending. Uncle Sam has been on a spending spree that is often not appreciated by market players because of its reserve currency status. However, it may be reaching the point where financing those deficits is going to start to get harder. If that is the case, bond yields could move higher over time. Alternatively, short-term rates may have to move dramatically lower to entice buyers into longer-dated bonds (a gold and commodity friendly scenario). Moreover, it appears the US financial system needs to hold a significant amount of cash in reserve to manage the Treasury's needs. If we are right, we are not sure how that is bullish for the US economy in the months ahead. Perhaps global investors have similar concerns and are starting to look beyond broad US market exposure as a source of growth opportunities. If that is the case, Canadian and other global economy-sensitive markets could benefit.
| | |
| --- | --- |
| Top 3 Gainers Last Week | Top 3 Losers Last Week |

Returns are as of the last trading day of the previous week.
Featured Clip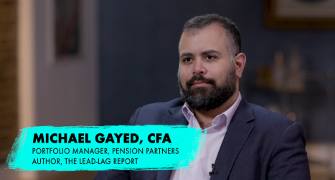 Michael Gayed, portfolio manager at Pension Partners
In a timely free Real Vision video, Michael Gayed puts in context the stakes at play for the Fed going forward. According to Mr. Gayed, markets either reflate or deflate. We recently launched INK Ultra Money, a video on-demand service which includes a mixture of free and premium content from Real Vision. Real Vision provides actionable trade ideas from Wall Street professional every single weekday including people such as Kyle Bass, Jeff Gundlach, Jim Chanos, and Rick Rule, to name only a few. Canadian Insider Club subscribers get access to a selection of free Real Vision content, but certain premium content requires a Canadian Insider Club Ultra add-on which is only $99.99 (+tax) per year. Club members can upgrade via their account settings. If you are not a club member, subscribe to INK Ultra Money for only $17.99 per month plus tax directly.
Insider of the Week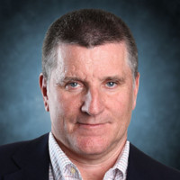 Michael Zakuta, CEO of Plaza Retail REIT (PLZ)
We highlight Mr. Zakuta's buying in our Tuesday Morning INK report. Over the past month, he has spent $469,880 picking up 112,000 units in the public market. The buying has come at a time when Plaza Retail REIT appears to be gaining momentum with its strategy of favouring open-air, unenclosed malls. The REIT is up 14.1% from its December 24 lows, and, as of June 30th, EPS had nearly doubled from a year ago and trailing12-month EBITDA was up 10.9% from year ago. Plaza offers a  prospective distribution yield of 6.7% paid monthly.
INK Canadian Insider Index
1 Year Total Return Performance




Historical Performance

Annualized Total Return as of September 23, 2019 04:49 pm

| | |
| --- | --- |
| 1 Year | -5.92% |
| 3 Years | 2.36% |
| 5 Years | 3.84% |
| 10 Years | 8.89% |
To start receiving a PDF version of this newsletter by email select it in your
alert settings
. If you do not have an account, join us
here
.