Canada is a prime candidate for interest rate caps
November 14th, 2020
Global liquidity is bound to drive stocks, gold, real estate and bitcoin higher in 2021 according to Michael Howell of CrossBorder Capital who appeared on INK Ultra Money via Real Vision on November 12th. He stakes his ground based on the assumption that fiscal spending by governments around the world could grow by $10 trillion next year. He counters the argument that debt will hold back stocks by suggesting that global liquidity is increasing at about the same rate as debt growth.
It adds up to a slightly lower dollar and gold on the road to US$2,500 an ounce and bitcoin to US$25,000. Bonds, on the other hand, will face inflationary headwinds as trade decouples from China and baby boomer wealth starts to be spent.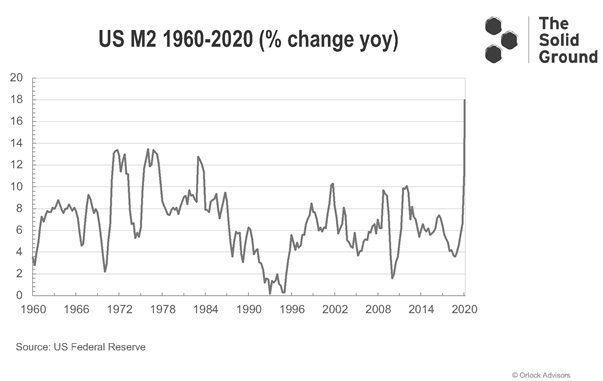 Rapid money growth has Russell Napier bullish on inflation
It is rare to get economists and market strategists to agree on everything and disagreement was on full display this week on INK Ultra Money. On Friday, we had the pleasure of hearing from Russell Napier, an accomplished financial markets story teller. He was also a notorious deflationist, but now he agrees with Michael Howell that inflation is set to rise. Except, he expects a stronger dollar. Meanwhile, Napier picks up on a theme that Hugh Hendry told us about in May, namely that to get a reflation you need to have bank lending growth. While Hendry was not convinced at the time that the wheels were in motion for more bank lending, Napier makes the case that banks are going to start doing more lending on the back of government programs. In fact, he is so bullish on inflation, he believes that governments will have to impose interest rate caps. He and host Brent Johnson seem to think that Canada is a prime candidate for yield control as both of them believe the country is a contender to own the debt podium.
However, it would not be Real Vision if we went an entire week without hearing about the case for deflation and bust. We nearly made it, but on Friday Raoul Pal returned to the Daily Briefing with his megaphone to triple down on his bullish long Treasury bond call. He points to extreme short positioning in long bonds, a trade he suggests is likely to be taken out and shot.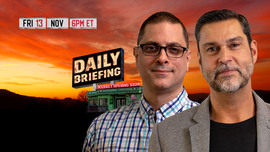 Raoul Pal still betting on deflation and bitcoin
On balance, the bullish case for inflation seems to be winning the day, but Pal makes a compelling case to prepare for a deflationary scenario when downside equity risk can arrive without warning. On that front, we get a sense that stock markets are likely to be put to a downside test shortly after US Thanksgiving when, based on the Canadian experience, COVID-19 cases are likely to surge along with hospitalizations. While we tend to favour the growing narrative that markets are looking beyond the winter towards a more promising spring, we also believe there remains risks for some painful downdrafts on the journey to Easter. As such, we favour having some hedges in place so that we can capitalize on any buying opportunities over the next few months.
Finally, we have a special Saturday Ultra Money feature for followers of the Austrian School. Real Vision's Ash Bennington interviews Mark Valek, fund manager and partner at Incrementum, who provides the Austrian case for Bitcoin. The first half of the interview provides an overview of Austrian economics and the role that gold plays in its thinking. He then jumps into the reasons why he sees Bitcoin as a store of value, the best hard money around and a great complement to gold. Valek characterizes Bitcoin as a savings technology and explains how cryptocurrency holders can benefit from gold as a way to manage volatility. He sets out a novel vision for portfolio rebalancing of the two. This is a deep dive interview that will be of most interest to gold investors still grappling with the investment thesis for Bitcoin.
Top INK Edge Outlook Ranking Movers
The November 14th INK Edge Top Movers report is now available in the #stock_ideas channel in INK Chat. In this week's report, energy infrastructure AltaGas (ALA) was the top mover heading into mostly sunny from mixed. On the downside, we see the clouds moving over Canadian-focused pot stocks Cronos Group (CRON) and HEXO. They both now have cloudy outlooks.
INK Edge outlook ranking categories (Sunny, Mostly Sunny, Mixed, Cloudy, Rainy) are designed to identify groups of stocks that have the potential to out- or under-perform the market. However, any individual stock could surprise on the up or downside. As such, outlook categories are not meant to be stock-specific recommendations. For background on our INK Edge outlook, please watch our short video or visit our FAQ #5 at INKResearch.com.
| | |
| --- | --- |
| Top 3 Gainers Last Week | Top 3 Losers Last Week |

Returns are as of the last trading day of the previous week.
Featured Clip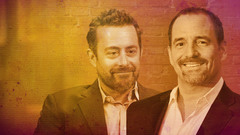 Todd Harrison on US cannabis
Tony Greer was back on INK Ultra Money on Wednesday, talking about US-focused cannabis stock. Todd Harrison who is an investor in the cannabis space is Tony's guest. He has some specific trade ideas. In the #stock_ideas channel in INK Chat, we provide a short overview of some the names he mentions during the interview
Insider of the Week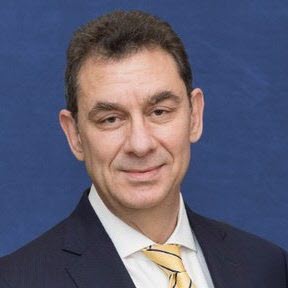 Albert Bourla Pfizer CEO
This week we give a shout-out to Albert Bourla, the CEO of Pfizer (PFE). After the company released some promising news about its developmental COVID-19 vaccine Monday morning, he promptly sold over $5.5 million worth company stock at 5 cents off the new 52-week high ($41.99) set during the trading day. Congratulations are in order to a CEO who clearly knows a thing or two about market timing.
INK Canadian Insider Index
1 Year Total Return Performance




Historical Performance

Annualized Total Return as of November 13, 2020 04:49 pm

| | |
| --- | --- |
| 1 Year | 4.44% |
| 3 Years | -0.27% |
| 5 Years | 6.01% |
| 10 Years | 6.69% |
To start receiving a PDF version of this newsletter by email select it in your
alert settings
. If you do not have an account, join us
here
.