Buying the dip in inflation stocks
July 25th, 2021
The G-economy stood its ground over the past trading week, but it is not yet out of the deflationary woods. As long-time readers know, our core investment theme #1 is to favour Canadian mid-caps as a way to benefit from a G-economy outcome (if you are not familiar with our G- versus D-economy framework, see this overview). The G-economy represents governments and central banks doing whatever-it-takes to keep things afloat via both monetary and fiscal stimulus to keep things afloat. The lurking deflationary forces of the D-economy are why policymakers have had to move so boldly and quickly.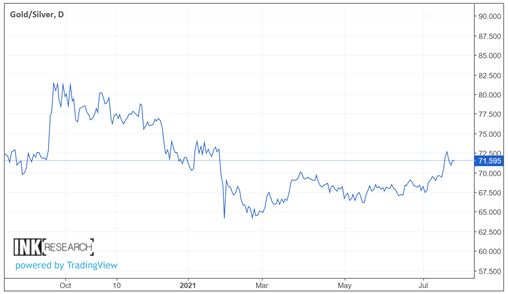 The Gold/Silver Ratio closed below 72 last week
While the G-Economy had a great 12 months from the end of last March until the end of March 2021, investors appear to be worried about what is next. US government fiscal stimulus checks have been distributed and further big stimulus measures require congressional approval. The bond market has been rallying, signalling that the economy is headed toward a period of slower growth. The Gold/Silver Ratio sent out a warning sign, moving to the top of its recent range in early July. Over the past week, the ratio poked its head above 72, but could not get much further and closed the week at 71.59 according to Refinitiv. 
The failure of the ratio to clearly break out provides us with some confidence that the G-economy will be able to press forward in the months ahead. Although this is good news for inflation-oriented assets such as industrial metals and oil & gas stocks, the risks of a D-economy outcome are rising.
Consequently, we will likely be putting some additional focus on our core investment theme #2 "Improvisation and innovation, particularly in the areas of healthcare and managing carbon emissions reduction". On Wednesday in our US market report, we highlighted five top-ranked US healthcare innovation stocks which is a great list for those looking to find some defensive growth names. We also noted two D-Economy names that made our July Top 40 that was released July 19th.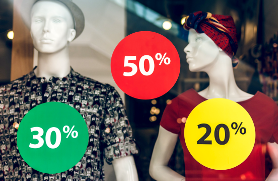 Lots of Energy in the July Top 40
The July Top 40 was dominated by oil & gas stocks, and dip buying in the oil patch is a key theme of morning reports lately, with July 19th  and 21st being the most recent examples. Moreover, we have seen encouraging signals from insiders in the mining area which gives us further confidence that inflation is not going to be transitory. Over the coming weeks, we believe the big emerging issue is whether real economic growth is transitory. As always, we will be watching for clues from insiders as to how the prospects are playing out across the market. 
For those interested in a deeper macroeconomic dive into the inflation versus deflation debate, make sure to watch the discussion between deflationist Alfonso Peccatiello and inflationist Daniel Lacalle which appeared July 20th on INK Ultra Money.
Finally, in the world of crypto, on July 23rd we highlighted recent dip-buying in one crypto-oriented stock. While the one stock does not signal a turnaround for the entire group, the emergence of this insider buying is encouraging. Also on Friday, Raoul Pal has a fantastic interview with George McDonaugh and Keld van Schreven of Aquis-listed KR1 who provide insight on how they have been able to delivery some extraordinary returns. They also give their outlook for investment opportunities in the crypto industry.
| | |
| --- | --- |
| Top 3 Gainers Last Week | Top 3 Losers Last Week |

Returns are as of the last trading day of the previous week.
Featured Clip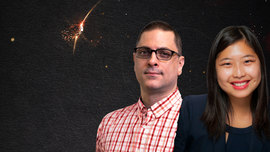 Christine Kim on the state of Ethereum
Christine Kim, research associate at CoinDesk, discusses the many challenges and opportunities for Ethereum. The adoption of DeFi has exploded in the last year, and Ethereum has benefited by being the only game in town. Although, as more chains come online and ETH gas prices soar, Ethereum is trying to adapt. Amidst many exciting yet challenging developments surrounding Ethereum, Christine Kim is a valuable resource to anyone interested in keeping up to date. She discusses a range of topics including EIP 1559, the shift to Proof-of-Stake, the "statelessness" dilemma, and much more. Interviewed by Ash Bennington on July 13, 2021.
Insider of the Week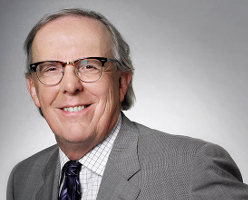 John Brussa
Well-known oil patch insider John Brussa has brought "buy-the-dip" to the Energy sector in Canada. Notably, he has been buying at Alberta- and Saskatchewan-focused Cardinal Energy (CJ) as the stock pulled back following a 52-week high of $3.87 set on June 23rd. For years, buy-the-dip was the mantra for big-cap US technology stocks. Now, oil patch stocks appear to be joining the dip-buying party.
INK Canadian Insider Index
1 Year Total Return Performance




Historical Performance

Annualized Total Return as of July 23, 2021 04:49 pm

| | |
| --- | --- |
| 1 Year | 62.76% |
| 3 Years | 9.70% |
| 5 Years | 9.92% |
| 10 Years | 8.70% |
To start receiving a PDF version of this newsletter by email select it in your
alert settings
. If you do not have an account, join us
here
.