Betting against the favourite
May 1st, 2021
The Kentucky Derby 11th horse race will be run today and according to Jordi Visser, president and chief investment officer of Weiss Multi-Strategy Advisers, Essential Quality is the favourite. However, as Visser explains in our INK Ultra Money video of the week, betting on the favourite is not always your best shot to make money.
Instead, he prefers to assess the odds in making his picks, both when it comes to horses and investing. It is a relevant concept to keep in mind when trying to place bets in this new era of fiscal and monetary policy overshooting. We agree with Visser that investors are likely under-estimating the full force of fiscal spending, the move to green energy and the Fed's pledge to not raise rates for a couple of years.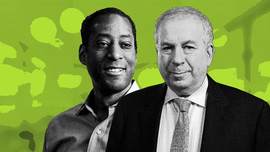 Rosenberg: no happy talk on the US economy
While Visser is bullish on US stocks and economy, David Rosenberg is back taking the opposite view. Gary Schilling also returns with a bullish take on bonds. Neither Rosenberg nor Schilling appear to be betting on it being different this time.
Something is different in the financial sector and that would be decentralized finance (DeFi). Stablecoins are the foundation of DeFi. Given the US dollar's role as the world's reserve currency, it is not surprising to see most stablecoins denominated in US dollars. For a Canadian DeFi eco-system to grow, we need a Canadian stablecoin. That is exactly what VersaBank (VB) plans to soon offer investors with its VCAD coin. We explain why we are excited about this development in our April 30th morning report which is available on INK Ultra Money Free. To download the full report, just click on the paperclip in the video player window.
VCAD: the world's first deposit-backed stablecoin
VersaBank appears to be launching the world's first deposit-backed stablecoin issued by a regulated bank. Given that we expect VCAD to be launched on Ethereum, it opens the door for widespread adoption. Meanwhile, Canadian investors seem to be under-appreciating what the launch of VCAD would mean.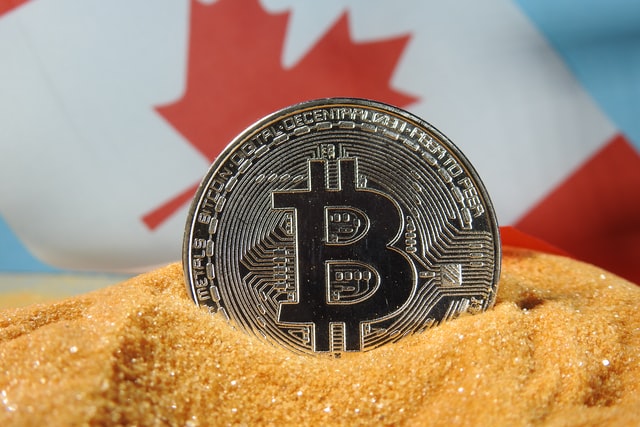 VersaBank is our #2 ranked Crypto-equity
While Ethereum is the largest blockchain after Bitcoin, there are plenty of competing networks. Solana has recently gained attention thanks to its fast transaction speeds. The Coin Bureau provides an update today on what is driving the Solana token price higher. We will also be keeping an eye Blockchain Foundry (BCFN) which is a core developer of the Syscoin platform which released an upgrade Friday.
Finally, John Kaiser provides an update on developments in the Rare Earth Elements (REE) market in his latest Discovery Watch episode. Kaiser also discusses a Saskatchewan junior that has REE potential. He ends off providing some background on why drilling programs are taking so long in Nevada.
Disclosure: One or more INK employees holds VersaBank and Blockchain Foundry.
| | |
| --- | --- |
| Top 3 Gainers Last Week | Top 3 Losers Last Week |

Returns are as of the last trading day of the previous week.
Featured Clip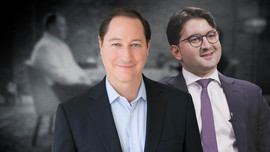 Midnight Bourbon is a longshot
Jordi Visser, president and chief investment officer of Weiss Multi-Strategy Advisers, joins Teddy Vallee, founder and chief investment officer of Pervalle Global, for a wide-ranging discussion on the greatest opportunities that lie in the macro world of currencies and interest rates. Visser shares his framework for using economic data such as Purchasing Managers' Indexes (PMIs) to generate trade ideas and spot potential dislocations within asset prices. Visser also provides his quantitative analysis for the odds of the Kentucky Derby.
Insider of the Week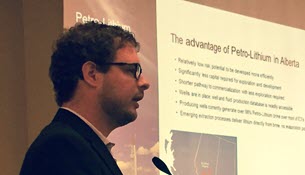 Chris Doornbos
E3 Metals CEO Chris Doornbos gets our nod for as insider of the week after we discovered the work he is doing promoting lithium extraction in Alberta. As we wrote in our April 27th morning report, his company is seeking to leverage its Alberta expertise in oil & gas extraction into the lithium mining area. As he works to promote Alberta's petro-lithium advantage, keep an eye on his trading. So far this year, he as been had some timely buys and sells.
INK Canadian Insider Index
1 Year Total Return Performance




Historical Performance

Annualized Total Return as of April 30, 2021 04:49 pm

| | |
| --- | --- |
| 1 Year | 79.24% |
| 3 Years | 9.75% |
| 5 Years | 11.45% |
| 10 Years | 8.71% |
To start receiving a PDF version of this newsletter by email select it in your
alert settings
. If you do not have an account, join us
here
.