Balancing Fed risk
October 31st, 2021
We enter a new month with central banks behind the curve on inflation. The big question mark is how fast will they be in trying to catch up. Conflicting signals are emerging from the central banking community as we await the Federal Reserve's policy statement on November 3rd. As we remarked in our October Top Mining & Crypto Report, the Bank of Canada and Reserve Bank of Australia were surprisingly hawkish in the last week of October. However, the ECB stuck to a dovish line. Given the uncertainty of Fed policy, it was probably appropriate that, in our INK morning reports last week, we gave equal weight to growth-oriented G-economy stocks and defensive D-economy names. Last Monday, we highlighted two Canadian banks, one big and one small. The middle of the week was all about defensive Healthcare, as we featured a Canadian cannabis stock on Tuesday, a small biotech firm on Wednesday, and large-cap Bausch Health Companies (BHC) on Thursday. In fact, our insider of the week is a major investor in BHC. We ended the week in the oil patch, focusing on the services industry which may offer some of the best opportunities in the sector.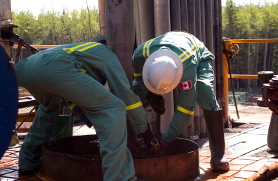 October INK Top 30 Energy (image AB government)
A shortage of attractive INK Edge opportunities among Canadian oil services stocks was the key theme of our October Top 30 Energy Stock Report which, once again, saw the list dominated by exploration and production juniors. We will be keeping a close eye on insider selling levels in the weeks ahead to get a sense if we might be approaching a meaningful stall or pullback in the Energy bull market.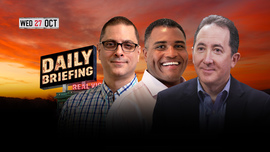 Hot inflation takes on Real Vision
Our runner-up for featured clip of the week was Wednesday's Real Vision Daily briefing which had inflation hawk Peter Boockvar square off with not-so-hawkish Darius Dale. It was a great exchange with fantastic insights about the risks and opportunities that will confront us in the weeks ahead.
Before he left for a two-week holiday, Raoul Pal left us with his bullish case for crypto-currencies on Friday. Suffice it to say, he is very bullish on Ethereum.
INK 3.0 Update
We are currently working on the registration process for our NFT platform which we hope will help bridge the divide between the real world of resource extraction and the blockchain universe. Part of the strategy will include a Discord server which we are also in the early stages of developing. Finally, we are also continuing to build our Viva coin administration capability. We are still looking for software developers, particularly those who are able or interested in programming in Rust or Solidity as well as INK 3.0 ambassadors who are willing to recruit more contributors into our community. If you are interested in becoming an early contributor to INK 3.0 please direct message Ted Dixon on INK Chat or Twitter. We have roles for just about everyone!
| | |
| --- | --- |
| Top 3 Gainers Last Week | Top 3 Losers Last Week |

Returns are as of the last trading day of the previous week.
Featured Clip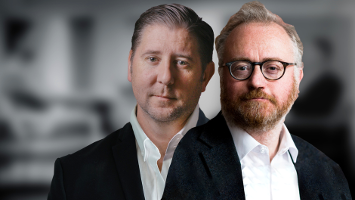 Awaiting the Arrival of Cap Day
"Cap Day" is just around the corner. Coined by Russell Napier, investment strategist at Orlock Advisors, "Cap Day" is his thesis in which large financial institutions will be forced to buy debt and liquidate equities, driving down the equities market. Napier and Brent Johnson, CEO of Santiago Capital, discuss the inflationary narrative in an era of global financial repression and interest rate rises. The pair examine potential government inflationary policies as a means to cope with deflationary pressures and the rise of value stocks as inflation dampens asset allocation. Recorded on October 14, 2021.
Insider of the Week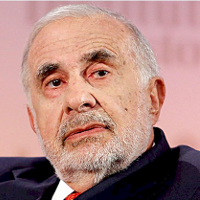 Carl Icahn
As we noted in our October 28th morning report, Mr. Icahn and the Icahn Group have been making moves at Bausch Health (BHC), securing two seats on the Board. Bausch Health is in the process of executing a roadmap to spin out Bausch + Lomb into a separate company as well as do an initial public offering for its Solta global medical aesthetic devices business. While Mr. Icahn may not be the driving force behind these moves, his influence is being felt. It will be worth keeping an eye on developments at Bausch. Unless we see otherwise, it seems safe to assume he is on board with the path the company is following.
INK Canadian Insider Index
1 Year Total Return Performance




Historical Performance

Annualized Total Return as of October 29, 2021 04:49 pm

| | |
| --- | --- |
| 1 Year | 70.98% |
| 3 Years | 19.71% |
| 5 Years | 12.11% |
| 10 Years | 11.16% |
To start receiving a PDF version of this newsletter by email select it in your
alert settings
. If you do not have an account, join us
here
.