The answer is no
August 26th, 2019
Last week, we asked if Jerome Powell would put a smile on the face of the oil patch during his Friday Jackson Hole speech. Unfortunately, he didn't. At best it was a yawn, at worst a frown. All the Fed Chairman could offer investors was a promise to review why they have not been able to hit the inflation target of 2%. With the Fed sticking to its go-slow approach, the oil patch is on its own. Investors clearly did not like the prospects of that Friday, pushing the S&P/TSX Capped Energy Index to a new 52-week low. We will have to see if that turns out to be something more than a knee-jerk reaction to the Fed speech combined with a flare-up in the trade war between China and the United States. The mid-cap oriented INK Canadian Insider Index (CIN) outperformed last week, advancing 0.1%, while the large-cap S&P/TSX 60 fell 0.9%. So far this week, the INK CIN Index has continued to inch higher which is positive. However, the real test for markets will start next week when more players are back from summer holidays.
Let's not kid ourselves, stocks remain vulnerable. The plodding approach of the Fed is even more remarkable in light of the news from the CPB Netherlands Bureau for Economic Policy Analysis that global trade volumes entered a recession in the second quarter (if not earlier). This is all starting to look too much like 2018 with a Fed divorced from reality.
The best case for a bullish move in mid-cap Canadian stocks would be investor anticipation of bold stimulus action by governments around the world who are more mindful than the Fed of the building risks. At this point, insider sentiment on both sides of the border suggests that opportunities are popping up for contrarians who have a stomach for risk and time horizons of at least a year.
| | |
| --- | --- |
| Top 3 Gainers Last Week | Top 3 Losers Last Week |

Returns are as of the last trading day of the previous week.
Featured Clip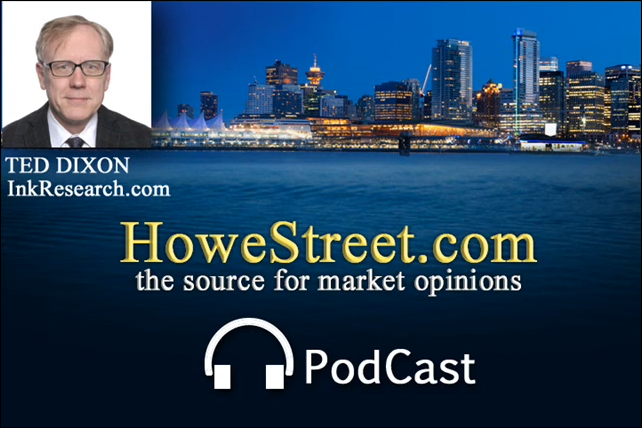 INK CEO Ted Dixon: Contrarian days are coming
In his August 27th interview with Howe Street's Jim Goddard, INK's CEO explains how insiders are pointing to better days ahead for contrarian investors. In Canada, he sees opportunity among oil patch and transportation vehicle names for investors who are willing to bet against the herd and who have time horizons of more than one year.
Insider of the Week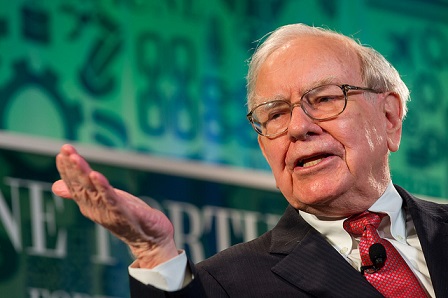 Warren Buffet
Bloomberg and Business Insider are out with a story that Warren Buffett's Berkshire Hathaway (BRK) has nearly a 60% cash position. This approach by the venerable value investor is consistent with what we are seeing among North Amerian insiders. Although insider buying is increasing, the pace is modest. That suggests investors can take a measured pace when it comes to adding to positions right now. Meanwhile, keeping some powder dry for even cheaper prices would seem to be in line with Buffett's plan of attack right now.
INK Canadian Insider Index
1 Year Total Return Performance




Historical Performance

Annualized Total Return as of August 26, 2019 04:49 pm

| | |
| --- | --- |
| 1 Year | -13.85% |
| 3 Years | 0.70% |
| 5 Years | 1.00% |
| 10 Years | 8.75% |
To start receiving a PDF version of this newsletter by email select it in your
alert settings
. If you do not have an account, join us
here
.