Another Fed egg face
March 25th, 2019
Once again, a Fed chairman has had to face the public with egg on his face. Ten years ago, Ben Bernanke had his run-in with the US housing market collapse after assuring the nation earlier that the situation had been contained. Last week, it was Jerome Powell's turn to wipe the egg yolk off his face. The Federal Reserve shocked investors on Wednesday when it went all-in on a dovish narrative that included not only downgrading its economic outlook, but also a surprise signal that there would be no more rate hikes this year, and news that its balance sheet run-off would end in September.
Powell: another Fed chairman with egg on his face
The Fed seems to have spooked even the doves. On Friday, stocks tumbled while government bonds surged, and the yield curve inverted with 3-month rates ending Friday higher than 10-year yields on both sides of the border. Credit spreads widened.
All these developments are problematic and received a lot of attention from broadcast guests last week. Going forward, market historian Bob Hoye is going to be watching for a second breakout in credit spreads as a warning sign for trouble. You can find our review of his weekly Friday night broadcast on Canadian Insider here: https://bit.ly/2Fyy8iz.
In terms of our insider signals, they remained mixed, leading us to stay cautious. Our INK Indicator's move below 100% which we noted last week was short lived. This is a concern. When an indicator stalls, it can reflect a loss of price momentum in the market. Consequently, we will have more conviction that Canadian stocks can get back on track to make new highs once the INK Indicator starts to head back down. The indicator's sweet spot for the bullish case is between 100% and 60% on the way down. Below 60%, we would start to worry that the rally has become excessive. At that point, there would only be 6 stocks with key insider buying for every 10 with selling.
Meanwhile, last week, the INK Canadian Insider (CIN) Index (+0.4%) outperformed the large-cap S&P/TSX 60 (-0.5%). However, the INK CIN underperformed Friday. When the INK CIN is outperforming the TSX 60, it generally reflects improving investor sentiment towards global growth. With that in mind, over the next few days, we will be keeping a close eye on whether the INK CIN can reassert its outperformance.
Generally, stocks started running into problems last week after the Fed statement was released on Wednesday afternoon. Financial stocks led the way down. In fact, the biggest underperforming stock in the INK Canadian Insider Index last week was wealth manager Canaccord Genuity (Mixed; CF) which dropped 5.3% on the week. The stock was up on the week until the Fed statement was released. In contrast, third-best performing Barrick Gold (Mostly Sunny; ABX) was the mirror image of Financial stocks last week, taking off after the Fed statement, and rising 5.3% on the week. As we wrote in our March Gold Top 20 stock report (available to Canadian Insider Club members), gold stocks are currently the hottest corner of the market with insiders.
Please remember that INK Edge outlook ranking categories (Sunny, Mostly Sunny, Mixed, Cloudy, Rainy) are designed to identify groups of stocks that have the potential to out- or under-perform the market. However, any individual stock could surprise on the up or downside. As such, outlook categories are not meant to be stock-specific recommendations. For background on our INK Edge outlook, please visit our FAQ #5 at INKResearch.com.
| | |
| --- | --- |
| Top 3 Gainers Last Week | Top 3 Losers Last Week |

Returns are as of the last trading day of the previous week.
Featured Clip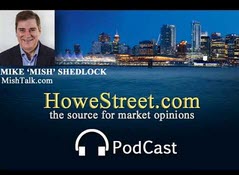 Mish Shedlock puts bonds and Brexit in perspective
In his June 20th broadcast, Mish Shedlock from MishTalk reported that there were already 22 yield curve inversions in place. That was before Friday's bond yield carnage. Commenting on the implications of the yield curve moves indicating a recession, Mish believes that it is not crystal clear that we are in one now, but it would not surprise him if we find out in a few months that one started late this winter.
He also talks trade wars and the potential for them to push the economy into recession.
Insider of the Week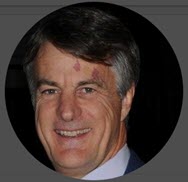 Empire CFO Michael Vels
As we wrote in our March 19th morning report for Canadian Insider Club members, and subsequently in the Globe and Mail over the weekend, on March 18th, Chief Financial Officer Michael Vels bought 3,000 Empire (EMP.A) shares in the public market. We perk up when we see CFOs buying. As a general rule, they tend to be the most conservative insiders when it comes to parting with their own cash.
In the case of Mr. Vels, his trades may be worth watching. The stock is up more than 20% from when he last bought on October 29th, 2018.
INK Canadian Insider Index
1 Year Total Return Performance




Historical Performance

Annualized Total Return as of March 25, 2019 04:49 pm

| | |
| --- | --- |
| 1 Year | -7.72% |
| 3 Years | 6.65% |
| 5 Years | 3.38% |
| 10 Years | 13.33% |
To start receiving a PDF version of this newsletter by email select it in your
alert settings
. If you do not have an account, join us
here
.