The age of exponential returns
April 17th, 2021
Raoul Pal stole the show this week on INK Ultra Money which his 90-minute thesis Friday on the exponential age. It is an hour and half of crazed optimism, tempered with the occasional interjection warning of inevitable setbacks and stumbles along the way. The episode is the hands down winner for video of the week. If you do not have access to INK Ultra Money or do not have 90 minutes to spare this weekend, he provides a free overview in the Friday Daily Briefing.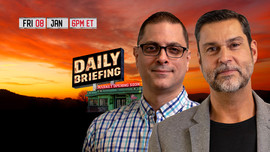 The Daily Briefing goes exponential
We are keeping close tabs on crypto-equity opportunities and our Tuesday INK Morning Report featured a company that is constructing a platform to deliver cross-blockchain payments and processing capabilities. We now have more than 25 cryptocurrency-related stocks in our universe which we will be updating later this month in our Mining and Crypto Report.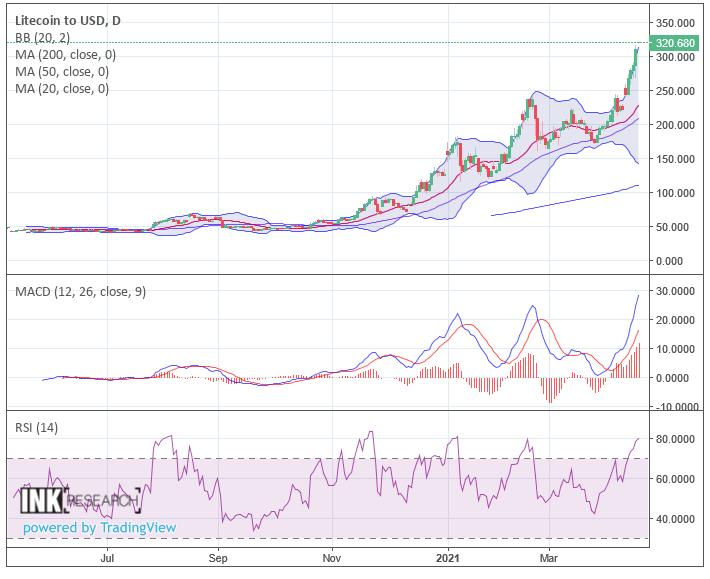 Litecoin has been lagging others, but is playing catch up this weekend
Just like cryptocurrencies, cryptocurrency-related stocks can be very volatile. However, the opportunity is compelling as many of these names can help investors potentially capitalize on the big shift that is happening right now in the world of finance. Meanwhile, our key investment themes seem to fit perfectly into Pal's framework. If you are not familiar with our core themes, we have placed them below.
While Pal was focused on big picture themes Friday, we at INK were focused on Air Canada (Cloudy; AC) and the investment implications of another government bailout of the Montreal-based carrier. The government-backed CBC News agency published a propaganda-like review of the deal on Tuesday, and we thought it needed a rebuttal. In response, we made both our INK Morning Report and video preview available for free. You can download the PDF report by clicking on the paperclip in the video player's navigation bar.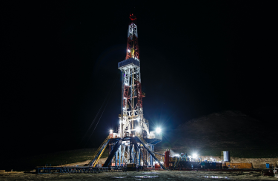 The oil patch remains a hot spot of opportunity
On Thursday, we released our April Top 40 where energy grabbed the spotlight with 19 names from the sector making the list. We are not sure if the crude oil price is going to see exponential growth, but we do have a sense it is about to head higher over the next little while and now might be the last opportunity to find some relative value in the oil patch. The report is a fantastic source of investment ideas driven totally by our quantitative screens. 
Energy also made its mark in our weekly INK Edge Top Movers report, but this time in the lithium space. Two junior lithium miners were leading the move up, while one was a notable laggard. You can find the report in the #stock_ideas channel of INK Chat. Members, please check our email inbox for an INK Chat invite if you have not already registered.
Key Investment Themes
#1 Canadian mid-caps as a way to benefit from a G-economy outcome
Left unchecked, economic damage associated with the COVID-19 crisis could lead to disinflation or deflation for years to come. We call that the D-economy. Policymakers appear to have recognized that risk and adopted a whatever-it-takes approach by providing both monetary and fiscal stimulus. That represents what we term the G-economy response where governments help to drive nominal economic growth which includes rising inflation. We can capitalize on the G-economy by getting exposure to Canadian mid-cap stocks. The mid-cap-oriented INK Canadian Index has an over 0.7 correlation with changing 10-year inflation expectations. The Index rebounded strongly off its March 2020 low as inflation expectations recovered on the back of central bank policy interventions. Despite corrections driven by bouts of D-economy fears, we expect G-economy assets to benefit over the next five years as governments continue to stimulate their economies. The Federal Reserve will also support the G-economy trend as it works to achieve its new object of generating inflation above 2% for a period of time.
#2 Improvisation and innovation, particularly in the areas of healthcare and managing carbon emissions reduction
Insider sentiment among consumer stocks remains remarkably upbeat despite concerns we hear about Canadians being over-indebted. The Canadian economy will take some time to get back to the levels of activity enjoyed before COVID-19 hit. As the economy works its way back, we will favour those companies that have demonstrated an ability to improvise and adapt to changing dynamics in the economy. We will also look for companies that are bringing innovations into their businesses and industries that help them compete and gain market share. We will particularly favour those companies innovating in areas of healthcare or reducing carbon emissions.
#3 Preparing for a monetary system change with exposure to cryptocurrency opportunities and commodities including precious metals
As public debts continue to grow, eventually governments will hit a borrowing wall which will require a monetary reset. While we are uncertain of the timing, authorities will eventually turn to digital currencies to replace the dollar standard. Hard assets such as gold and other commodities could also play a role in defining the new system. In the lead-up to the inevitable day of reckoning, we will be looking for opportunities leveraged to cryptocurrencies, precious metals, and other commodities.
#4 Favouring progressive energy stocks
We view progressive energy as any company that is working on solutions that help the world achieve a reduction in greenhouse gas emissions. The opportunity set is broad and can range from traditional oil & gas companies that implement significant emission reduction strategies to technology companies providing tools or processes that go into clean energy solutions.
INK Edge outlook ranking categories (Sunny, Mostly Sunny, Mixed, Cloudy, Rainy) are designed to identify groups of stocks that have the potential to out- or under-perform the market. However, any individual stock could surprise on the up or downside. As such, outlook categories are not meant to be stock-specific recommendations. For background on our INK Edge outlook, please visit our FAQ #5 at INKResearch.com.
| | |
| --- | --- |
| Top 3 Gainers Last Week | Top 3 Losers Last Week |

Returns are as of the last trading day of the previous week.
Featured Clip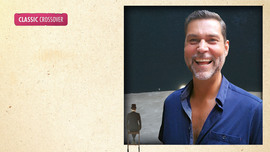 Raoul Pal on the Exponential Age
According to Raoul Pal, we have entered an exponential age where new innovations take hold and certain investment returns are driven exponentially higher by network effects. Pal more-or-less ditches his prediction of an insolvency phase of the current crisis, not because he still does not think it is possible, but because he believes the investment opportunities associated with blockchain and cryptocurrencies are so great. If you are still skeptical about the investment case for crypto, in this 90-minute video Pal becomes an evangelist for getting in now. We all have our hits and misses in this game, and he is no different. For example, he has been wrong, so far, on his bullish bond market prediction. There is no denying, however, that he has knocked it out of the park with his bitcoin call last year, and today he explains why he believes Ethereum will be just as big. He also has something to say about NFTs and how EVs fit into the exponential age theme.
Insider of the Week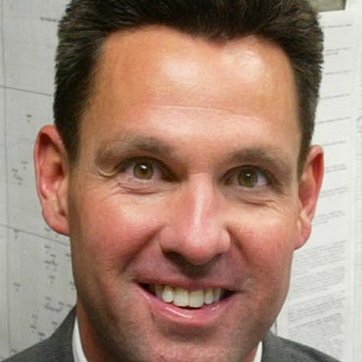 Don Gray
Don Gray is best known for founding Alberta natural gas producer Peyto Exploration & Development (PEY). However, this week he has the distinction of being the chairman of two different oil patch companies that made it into the top 5 of the April INK Top 40 Report. Peyto, where he is also chairman, made the list too, but it is a little further down.
INK Canadian Insider Index
1 Year Total Return Performance




Historical Performance

Annualized Total Return as of April 16, 2021 04:49 pm

| | |
| --- | --- |
| 1 Year | 93.05% |
| 3 Years | 9.63% |
| 5 Years | 11.55% |
| 10 Years | 8.54% |
To start receiving a PDF version of this newsletter by email select it in your
alert settings
. If you do not have an account, join us
here
.