The stocks of US multi-state marijuana operators have been on the move. Today on INK Ultra Money, we have a fantastic Real Vision interview with Todd Harrison and CB1 Capital Management who provides insight into industry fundamentals, the impact of the election and names he likes.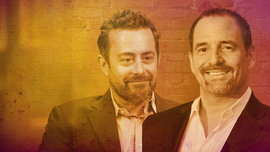 US cannabis stocks: a value investing dream?
I discuss the interview more in INK Chat. If you click on the following link it will take you to my starting post in INK Chat in the #stock_ideas channel. Here is the link: https://chat.inkresearch.com/channel/stock_ideas?msg=XE644nbDW2vzeqtW7
If you are a Canadian Insider Club or Ultra member and have not registered for INK Chat, I encourage you to register now. In INK Chat, I try hard to provide additional ideas and follow up on trading ideas and reports. If you follow the above post today, you will see that I have provided the current INK Edge rankings for many US-focused cannabis companies. The stocks we have written about over the past few weeks in our morning reports have gone up but there is a potential stock specific headwind for one which I discuss in the INK Chat.
If you have not registered for INK Chat, check your inbox for an invite or contact us via the Inquiries form. I have to approve each registration because this is by invitation only and it is a separate application. There is no cost if you are invited.
By the way, once you register you can direct message me any time via this link: https://chat.inkresearch.com/direct/Ted
I hope to see you there!