Vancouver mining magnate Ross Beaty has been dubbed a "broken slot machine" for his track record of identifying mineral deposits, developing them and selling them to majors.
 
Beaty's latest scores were the sales last year of Augusta Resources, of which he was a 10% shareholder, to
Hudbay Minerals (HBM)
for $555 million and of his Lumina Copper to
First Quantum Minerals (FM)
for $470 million. His take from those two transactions alone was more than $165 million.  
Many of Beaty's mining deals have been in the relatively stable Americas, but one of his latest moves is a foray into Burkina Faso, where a popular uprising and coup toppled the government last year.
On March 23, Beaty took a position in
Savary Gold (SCA)
with the purchase of 28 million units (one share, one half-warrant) at 5 cents each. The $1.4-million purchase gives him 19.9% of outstanding shares (27.2% if warrants are included).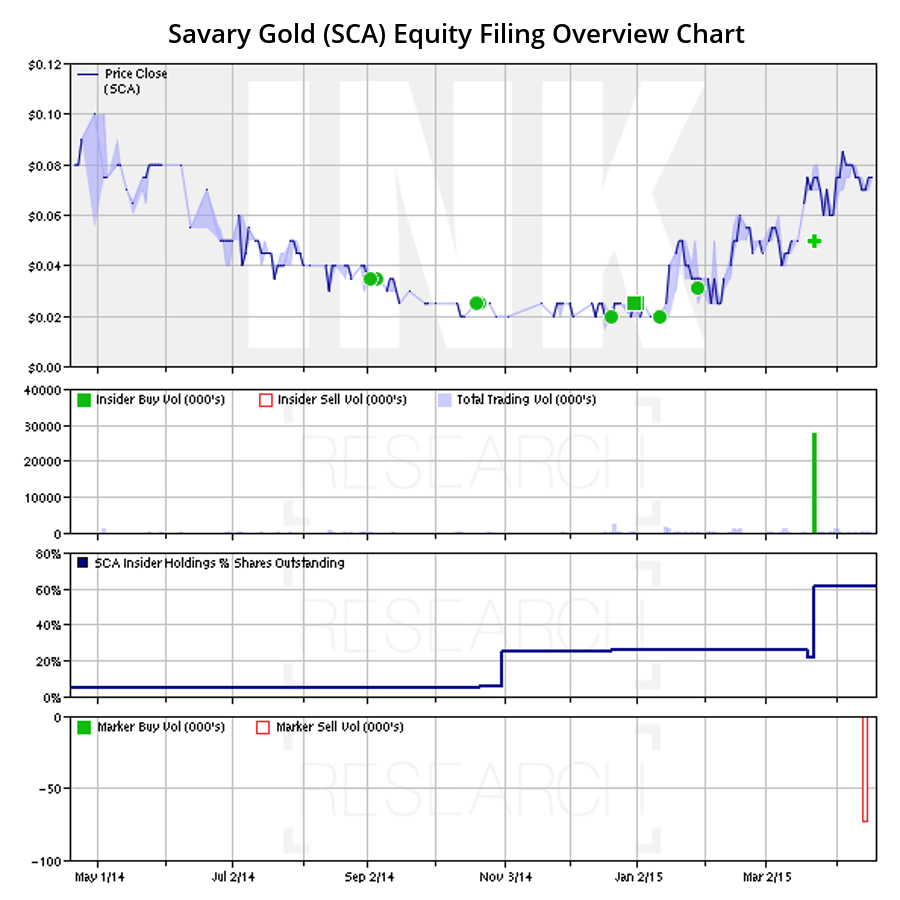 Savary is exploring for gold on its Karankasso joint-venture property (65% Savary, 35%
Sarama Resources (SWA)
) in the Hounde gold belt in western Burkina Faso. Savary optioned Karankasso from
Endeavour Mining (EDV)
, which is developing its Hounde project to the north, before partnering with Sarama on the larger 750-square-km land package.
Savary's president and CEO,
Don Dudek
, is a former senior vice-president with Endeavour who managed that company's Hounde feasibility study.
Burkina Faso's longtime strongman Blaise Compaore fled the country last year after a popular uprising that saw the parliament buildings torched, and the military take control. More recently,
True Gold Mining (TGM)
shut down construction of its Karma gold mine in Burkina Faso following violent protests that caused $6 million damage at Karma amid concerns about mine damage to a nearby mosque.
Beaty, chairman of silver producer
Pan American Silver (PAA)
, touched on some of the conflicts roiling global markets in a
recent interview
with Sprott broker Tekoa Da Silva, and said he's bullish on both gold and silver as well as well-run junior mining firms.
"I would say today is just a really good time to be building a portfolio of well-run junior companies," Beaty said in the interview.
The geologist made much of his fortune in the copper space with the Lumina group of companies, starting in 2002 when copper was under $1 a pound. His team assembled unwanted copper projects and turned $170 million in invested capital into eventual returns of $1.87 billion.
And another junior Beaty has recently added to his own portfolio is Chile-based
Arena Minerals (AN)
, a prospect generator with copper properties in the prolific Atacama district of northern Chile, near the port of Antofagasta. The region is home to the world's two largest copper mines, Escondida and Chuquicamata. 
He bought 9 million units (one share, one half-warrant) at 10 cents each in a recent $1.5-million private placement, putting him over the 10% threshold.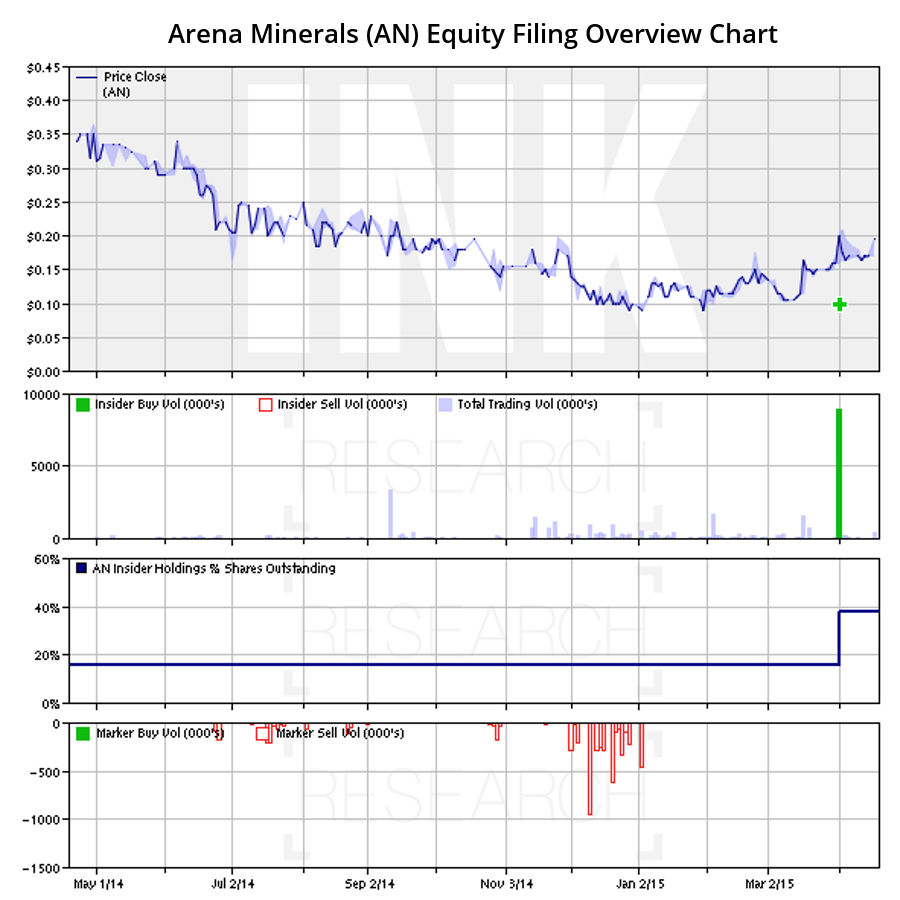 In February, Arena announced an option agreement with
B2Gold (BTO)
that would see the mid-tier gold miner acquire 60% of the Cerro Barco and Paciencia prospects.
In the Sprott interview, Beaty also talked about his desire to help create a more sustainable world by building
Alterra Power (AXY)
, his clean-energy business. It's been a tougher slog for the producer of wind, geothermal and hydro power, which is Beaty's 
largest public-company holding.
But on March 24, Alterra reported year-end results that included record revenue and EBITDA, as well as improved cash flow - $26.8 million for the year. The stock, a perennial underperformer, responded and is now 
up about 25% in the past year.
Beaty is also a 10% holder of Dalradian Resources (DNA), Patrick Anderson's gold developer that is advancing its Curraghinalt high-grade gold deposit in Northern Ireland.

The blog was originally posted April 20, 2015 on INKResearch.com.