October is a month that can be full of surprises. So far, 2020 has been full of bad surprises. But, what if we start to get some mean reversion back to positive surprises?
Today on INK Ultra Money, David Rosenberg gives us his take on the outlook for markets via a Real Vision interview with Ed Harrison. As usual, his base case is for subdued growth leading to disinflation or deflation. However, he seems to be shortening his time horizon for these downward forces to play out and makes the surprising admission that we could get a surprise jump in nominal GDP growth in light of all the government stimulus spending, much of which remains saved and could be spent if consumer confidence increases.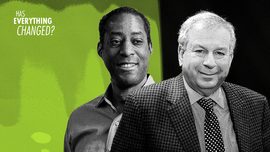 Lots of consumer spending dry powder left
I believe this thinking fits nicely with our core investment theme #1 which we updated today in our market report. In case you missed it, I will post the theme below, but in a nutshell it favours stocks such as those in the INK Canadian Insider Index that are geared towards rising inflation expectations.
The Index is used by the Horizons Cdn Insider Index ETF (HII). At this point the ETF, from which INK can receive a royalty, does not have a lot of assets in it because I believe the potential for an acceleration in nominal growth is under-estimated.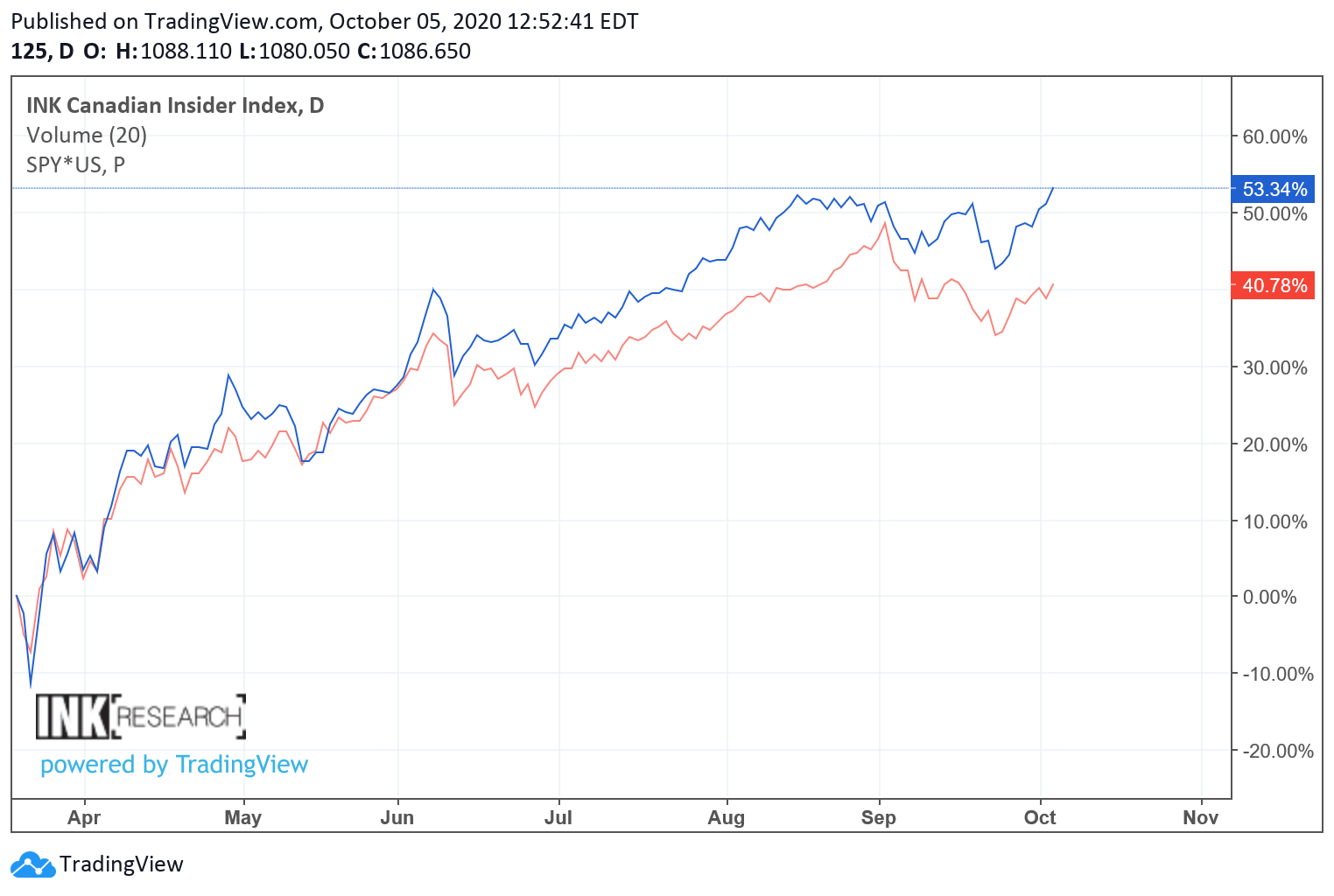 The INK Canadian Insider Index vs SPY ETF since March19th (click for larger)
Inflation expectations bottomed on March 19th. Since that time, the INK Canadian Insider Index (blue in the chart) has outperformed the S&P 500 Index ETF (orange) in local currency terms by about 12%. The gap would even be wider when the currency impact is included.
I originally posted this information in INK Chat. If you have not yet registered, please do so today. All Club member are eligible for an invitation. If you have not received yours, contact us via the inquiries form. In the chat, we cover investment ideas beyond what is in our formal reports and you can direct message me anytime.
Core investment theme #1: Canadian mid-caps as a way to benefit from a G-economy outcome (from today's market report)
Left unchecked, economic damage associated with the COVID-19 crisis could lead to disinflation or deflation for years to come. We call that the D-economy. Policymakers appear to have recognized that risk and adopted a whatever-it-takes approach by providing both monetary and fiscal stimulus. That represents what we term the G-economy response where governments help to drive nominal economic growth which includes rising inflation. We can capitalize on the G-economy by getting exposure to Canadian mid-cap stocks. The mid-cap-oriented INK Canadian Index has an over 0.7 correlation with changing 10-year inflation expectations. The Index rebounded strongly off its March 2020 low as inflation expectations recovered on the back of central bank policy interventions. Despite corrections driven by bouts of D-economy fears, we expect G-economy assets to benefit over the next five years as governments continue to stimulate their economies. The Federal Reserve will also support the G-economy trend as it works to achieve its new object of generating inflation above 2% for a period of time