Oil patch names continue to hit our screens. Meanwhile, Canada is number one, and not in a good way.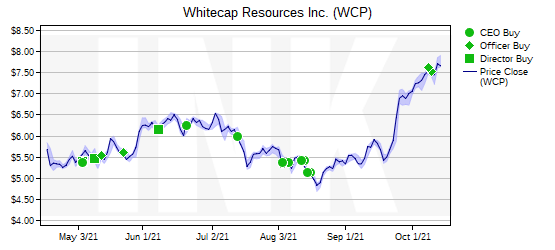 Insiders buy as Whitecap Resources makes new highs
Click here to read our latest free Insights newsletter that keeps you up-to-date with the key themes and trends on the INK platform.