In June, Jay Pelosky, chief investment officer and co-founder of TPW Investment Management, appeared on INK Ultra Money in a Real Vision Daily Briefing and predicted a market rally through the summer. Today, he is back. While he is still bullish, the New York based advisor sees some big shifts happening, including the underperformance of US assets as the bond bull market comes to an end and tech loses its lustre.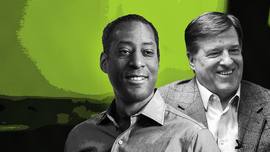 A vaccine is bullish for China and Europe
As we head towards the US election, Jay is concerned about a potential delay in determining the winner. However, he feels that if Biden becomes president, clean energy will benefit.
If Jay is right about a recovering global economy, traditional oil & gas stocks as cyclical plays could be in the early days of a sustained bull market. Today, INK Research looks at a potential contrarian oil & gas opportunity in a junior producer focused on Alberta and BC. Ultra members click
here to watch the morning report video summary
.
If you are not an Ultra member of the Canadian Insider Club,
join us
today to get full and immediate access to Real Vision videos on INK Ultra Money and to the many Canadian Insider features now reserved for Club members.
Learn more about the benefits here
.