Thank you for joining us in a weekly technical look at the mid-cap oriented INK Canadian Insider (CIN) Index. Last week, the Index had a quiet week, as it remained in its tight trading range and added 4.61 points to close at 1071.51.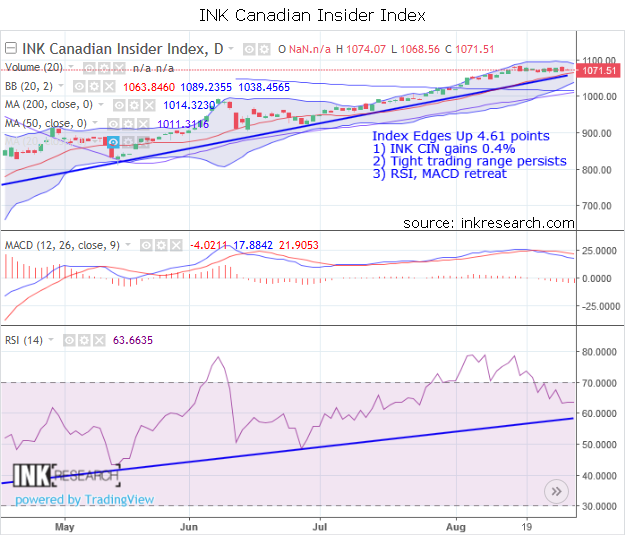 MACD fell 1.98 points to -4.02. RSI dropped 3.11 points to 63.66 points.
Support is now at 1063.85 (20-day moving average) and 1038.45 (middle Bollinger). Resistance is at 1089.24 (upper Bollinger) and 1100.
As far as performance goes, the INK Canadian Insider Index lagged the group of gold (1.43%), crude oil (1.49%), copper (3.5%), silver (3.96%), and the SPDR S&P 500 ETF (SPY*US) (3.27%).
The INK Canadian Insider Index is used by the Horizons Cdn Insider Index (HII).